Image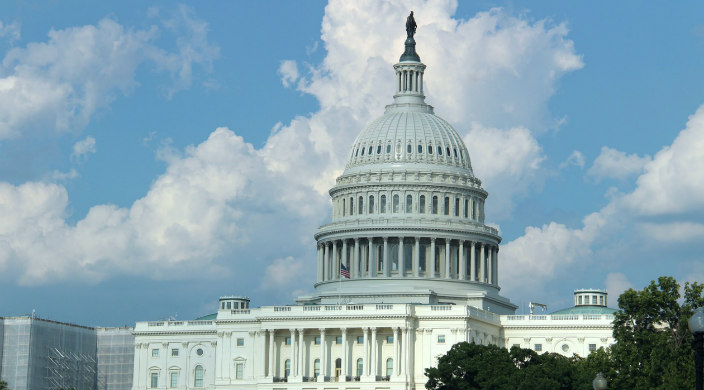 Last week, the House of Representatives moved the dangerous ADA Education and Reform Act (H.R. 620) out of committee, and we expect a vote on the bill this week. This bill would undermine key sections of the Americans with Disabilities Act (ADA) and, for the first time in our civil rights law, create waiting periods for a protected class to enforce their civil rights.
Raise your voice in support of people with disabilities.
Right now, the ADA mandates that places of public accommodation comply with ADA accessibility guidelines. If a person with disabilities encounters a business or space not in compliance with the ADA, they can take the offending institution to court to mandate that the institution comply with ADA guidelines. H.R. 620 would change and undermine the process of dealing with non-compliant institutions. Under H.R. 620, an individual with a disability who seeks to challenge a public accommodation violation would have to wait up to 180 days before being able to file a civil action with the U.S. Department of Justice. No other members of a federally protected class have to wait to exercise their legal rights alleging discrimination, just as people with disabilities should not have to wait months to enforce their civil rights under the ADA.
February is Jewish Disability Awareness and Inclusion Month (JDAIM). While we must always be vigilant in protecting the rights of all, including the rights of people with disabilities, we are especially conscious during JDAIM how many barriers people with disabilities face and must soundly reject any regression on the legal protections that we have won.
Legislation that creates waiting periods for people with disabilities to exert their rights is unacceptable. Not allowing people with disabilities to seek immediate injunctive relief eliminates any incentive for proactive compliance with the ADA and unfairly curtails the rights of Americans with disabilities.
Contact your Representative and urge them to oppose H.R. 620, the ADA Education and Reform Act.
This February marks the 10thJewish Disability Awareness and Inclusion Month (JDAIM), a unified initiative to raise disability awareness and support efforts to foster inclusion in Jewish communities worldwide. The Union for Reform Judaism is proud to partner with the Ruderman Family Foundation to ensure full inclusion and participation of people with disabilities and their families in every aspect of Reform Jewish life.
Related Posts
Image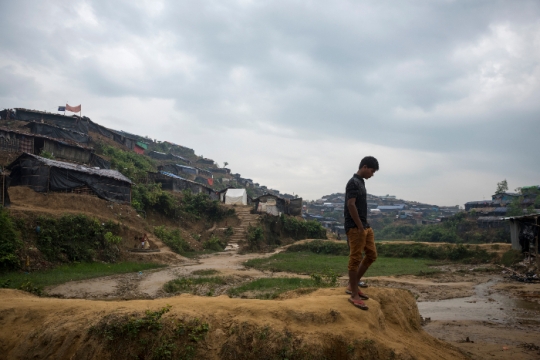 We know that religious freedom is not a lesson from ancient stories, but an ongoing quest even today. While many of us are fighting antisemitism in our home countries, we are also in solidarity with the Rohingya people, who have been persecuted for decades.
Image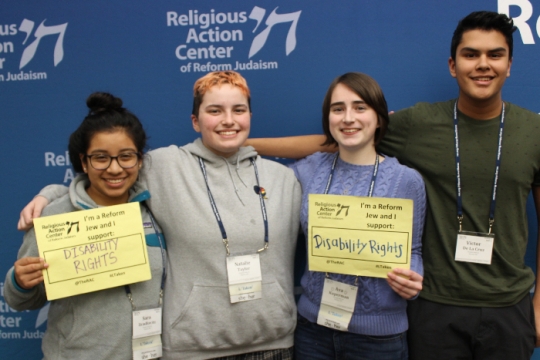 Jewish Disability Advocacy Month is an opportunity to participate in the work to achieve a more just world. On February 22, nonprofit and congressional leaders in the field of disability policy will discuss the state of disability rights policy.
Image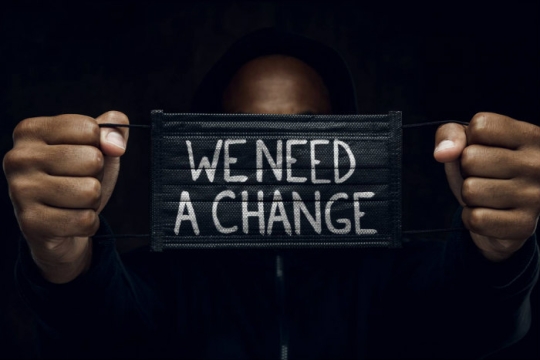 The Union for Reform Judaism shares resources for use in congregations and Jewish communities, as well as by families and individual, in our shared pursuit of justice.