Image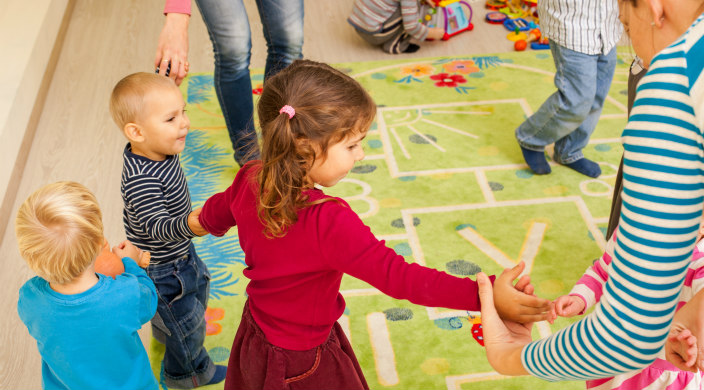 I'm willing to bet that this catchy song has stuck with you since childhood:
Head, shoulders, knees, and toes,
Knees and toes
Head, shoulders, knees, and toes,
Knees and toes
And eyes and ears and mouth and nose
Head, shoulders, knees, and toes
For this well-known ditty, youngsters point to the body parts as they sing them – in some renditions, faster with every round – and, sure enough, they happily get the knack of key parts of the anatomy, including knees, at a tender age.
Today's troubled world, however, demands that we go further. We must not stop at educating our children about how a body is built; we must show them, on the most age-appropriate level, how a democracy is built.
One of the controversies that continues to command headlines in our democracy is the story of taking one such body part – a knee – at ballgames. Football player Colin Kaepernick and others have conscientiously taken a knee during the singing of the national anthem to draw attention to racial injustices across the United States. In response, we have witnessed a swirl of distracting, divisive, and disheartening rants against their protests.
In the face of regrettable stunts attacking those who engage in peaceful protests, this is the imperative for those rearing the next generation: We must prepare our children to provide thoughtful leadership when they grow up.
For a few ideas on how to go beyond body parts to the body politic during the formative years, let's stretch our creativity a bit to mine "Head, Shoulders, Knees and Toes" for some metaphorical nuggets. When preschoolers sing the notes to this classic jingle, parents can leap past the literal meaning to contemplate these notes:
Head
Teach children to use their heads to learn all they can about our world and to be wary of anyone who, for selfish purposes, boils complex societal problems down to simplistic divides.
Next up: Head to the library for children's books on civics and kind acts. You will find a treasure trove at both your public library and your temple library.
Shoulders
Help kids decide on whose shoulders they want to stand. Tell them that awesome examples preceded them both yesterday and a long time ago to oppose inequality, discrimination, and oppression – and say that, likewise, they can become tomorrow's champions.
Don't forget: Commemorate holidays such as Abraham Lincoln's birthday and Martin Luther King Jr. Day so that your children can stand on the shoulders of civic giants who came before them. Make sure also to take your kids to a Passover seder, where they will hear the Biblical story of the quintessential Jewish journey from slavery to freedom. 
Knees
Tell children that knees are powerful body parts that some football players and many others use, not because they disrespect American symbols, but because they object to societal ills – one of many peaceful approaches that make America grand.
Have fun: Watch a game with your kids in which you proudly point out the star-spangled flag and majestic national anthem, explaining that some patriots honor our country by going out on a limb to challenge us to be better.
Toes
Equip children to be on their toes to stand up for what's right, particularly in the face of toxic speech and deceptive actions aimed at tearing our democratic ideals apart.
Idea: March your kids into the voting booth with you to see democracy in action. Tell them that Jews, who have not always had the right to vote, cherish this right for all Americans.
Eyes
Inspire young ones to see the beauty in community service.
To-do list: Quoting the haggadah's call to action to "let all who are hungry come and eat," take your kids to a soup kitchen to serve food and to open their young eyes to the meaning of mitzvot. Tell your children that their good deeds go to the heart of what it means to be a Reform Jew, for we are passionate about tikkun olam, repair of the world.
Ears
Guide children not to let the sounds of suffering and sorrow around them fall on deaf ears.   
Hear this: Play Kol B'Seder's version or other musical versions of the Eilu D'varim, and let your young ones know that it is our obligation to perform acts of loving kindness. Then, ask your kids to pick out clothes and toys from their closets to share with those less fortunate.
Mouth
Stir young people to speak out for protection of the earth and its inhabitants.
Add to shopping list: Plant seeds with your children to show them how gardens grow, and give them a watering can to nurture new sprouts. Learn with them about Arbor Day, as well as the Jewish holiday of Tu BiSh'vat. Like flowers budding in the garden and trees spreading their branches, your children will blossom when they raise their sunny voices for worthy causes.
Nose
Encourage the young to smell the roses when they can and smell a rat when it's necessary.      
Reminder: In your daily actions, set an ethical example of compassion, hope, and truth with your words and deeds, and do not fall for the foul politics of prejudice, fear, and distortion. Participate in the life of both your congregation and the broader community in ways that engage and uplift you and your family, and surely you will fall on the very right side of this increasingly sharp line.
To play on kinder, the Yiddish word for children: May we raise our kinder to be kinder. Whether children stand tall on their tippy-toes to lend a hand or do so on bended knee, it is never too early to teach them how to use their gifts for good.
Let's raise our kids to repair our world one head, one shoulder, one knee, and one step at a time. 
Related Posts
Image
"Good Night Oppy," a documentary streaming on Amazon Prime about the two robotic rovers that NASA sent to Mars in 2003, grabbed me by the heart. What I did not expect to experience from this movie was a potent lesson in parenting from NASA engineers.
Image
In the beginning God created the heavens and the earth. The earth was unformed and void, and darkness was upon the face of the deep; and the spirit of God hovered over the face of the waters. God said: "Let there be light." And there was light.
Image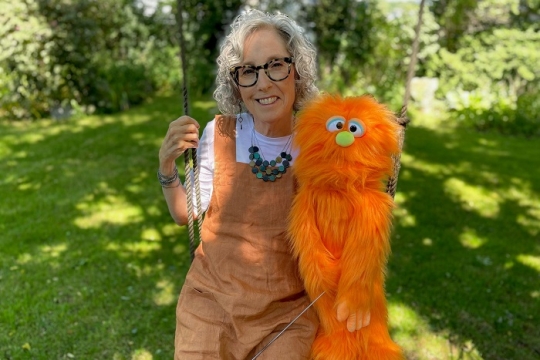 Before the summer slips away, join award-winning children's musician and composer Ellen Allard for Summer Family Jam, a 5-week series of joyful, interactive, and engaging 30-minute virtual family music classes for ages 0 - 6.