Monday marked 44 years since the start of the Six-Day-War in Israel.
Protesters gathered on the Syrian side of the Israeli-Syrian border
to mark the event and were, reportedly, held back from the Israeli border with gunfire from Israeli troops, after warnings on a loudspeaker and shots in the air failed.
Reports in Syrian media are claiming between six and twenty protesters were killed and another 227 were injured when Israeli troops open fire, while Israel is only acknowledging that a dozen protesters were injured by controlled fire at the legs of the protesters.
Israel maintains that the amassing of protesters on the border was a clear provocation and that the situation is under control. Prime Minister Benjamin Netanyahu asserted earlier in the week that Israel has the right to defend its borders and Union for Reform Judaism President Rabbi Eric Yoffie echoed that sentiment in his
statement issued Monday:
"We are saddened by any loss of life and continue to pray that Israel and its neighbors can work to avoid violence and seek to resolve their differences through negotiations and other appropriate legal channels.

However, at the same time, we strongly support Israel's right to defend herself and we are confident that the Israeli soldiers in the Golan Heights acted with maximum restraint yesterday. Israel, as any other country, has the right to protect its borders and its citizens and we commend the Israeli leadership for ensuring the continued security of every Israeli.

We pray that one day soon the words of the prophets will come true and the vision of peace will be fulfilled."
Related Posts
Image
Nearly two months ago, our Just Zionism group landed in Israel as the election to cement a far-right government in the Knesset was taking effect. When we landed, I had a surface-level understanding of Israeli politics but was about to get a crash course on the election's implications for the activists who were heartbroken by the results.
Image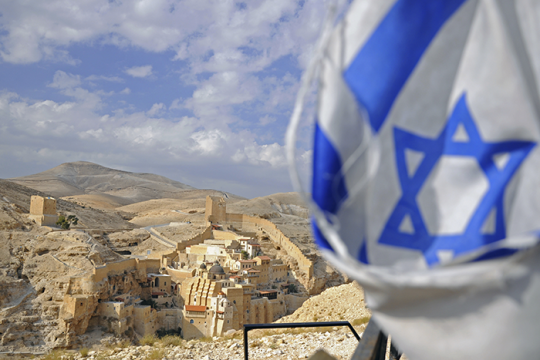 On November 2, 2022, I landed at Ben Gurion Airport for the first time. Filled with many emotions, this being my first trip to Israel, I decided to keep an open mind as I joined twelve young adult leaders on a journey to learn more about Israel, Zionism, and why Jews in the Diaspora, especially in the United States, should be engaged.
Image
There are a few days in my life that stand out. There are the big milestones: my first days of school, going to camp for the first time, and my first homerun. Another one of those dates that stands out is December 28th, 2015. That was the day that I made aliyah and became an Israeli citizen.