In response to the
tragic massacre in Israel
Saturday night, during which five Israelis, including three children, were killed in their sleep in a terrorist attack, Rabbi Eric Yoffie, President of the Union for Reform Judaism, issued a statement condemning the attack and calling for both the Palestinians and the Israelis to ensure the violence does not escalate.
Here is an excerpt from his statement:
"We condemn in the strongest of terms the senseless massacre of an innocent Israeli family in their sleep. The thought of a knife slaughter which included victims, ages eleven, four and three-months is sickening to us. There is no place in this world, or in the struggle for peace in the Middle East, for this sort of violence."
To read the full statement click here.
Related Posts
Image
Nearly two months ago, our Just Zionism group landed in Israel as the election to cement a far-right government in the Knesset was taking effect. When we landed, I had a surface-level understanding of Israeli politics but was about to get a crash course on the election's implications for the activists who were heartbroken by the results.
Image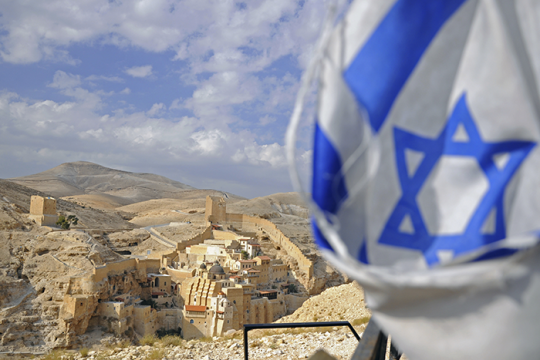 On November 2, 2022, I landed at Ben Gurion Airport for the first time. Filled with many emotions, this being my first trip to Israel, I decided to keep an open mind as I joined twelve young adult leaders on a journey to learn more about Israel, Zionism, and why Jews in the Diaspora, especially in the United States, should be engaged.
Image
There are a few days in my life that stand out. There are the big milestones: my first days of school, going to camp for the first time, and my first homerun. Another one of those dates that stands out is December 28th, 2015. That was the day that I made aliyah and became an Israeli citizen.