Image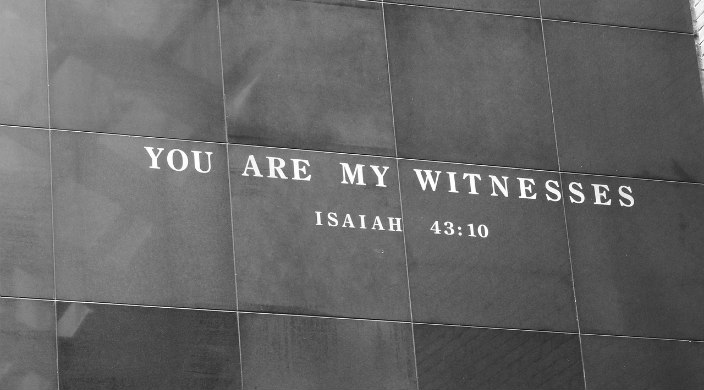 Why would a college student go to Poland, of all places, for spring break?
Why do I consider Eastern Europe the homeland for Ashkenazi Jews?
Why is a 23-year old Jewish woman whose family left Europe prior to 1910 so deeply engaged in Holocaust education and history?
These are questions I've heard often, and my answer is the same: Because it happened to the Jewish people, it also happened to me.
The Holocaust did not impact my family in the same way of my peers whose grandparents are survivors, or my colleagues whose families escaped the war. Yet as a Jew, it is still my history.
Collective memory is what allows us to relive the Passover story and exodus from Egypt each year. It's what allows us to mourn on Tishah B'av for the destruction of the temple. It's what allows us to think back on centuries of Jewish history and understand it as if it was happening directly to us.
I was in Israel last year during Yom HaShoah – for the surreal experience of seeing every single person stop in their tracks, get out of their cars, cease all conversation, and stand in silence as a siren blares in memory of the millions of Jews that were murdered during the Holocaust.
The biblical patriarchs and matriarchs of the Jewish people lived in the land of Israel. I recognize that Israel is the land of my people, but to me, Eastern Europe is the home of my ancestors. There is no question in my mind that Israel is where the sparks of Jewish peoplehood began, starting with the ancient Israelites – but when I, an Ashkenazi Jew, think about my own Jewish cultural identity and religious practices, my Jewish homeland is Eastern Europe.
The shtetls of Eastern Europe, from Poland, from Lithuania, from Russia, are where my Judaism comes from. That's why I decided to co-lead an alternative spring break trip to Poland this past spring break. I've been to Israel twice in the past year, but I wanted to feel a more personal, direct connection to my family's history. Poland offered me that.
How direct a connection? Well, my great-grandmother was born in Warsaw. I knew there was a real, tangible possibility that as I walked down the street, they were the same streets upon which her mother had pushed her in a stroller.
At Michigan's Holocaust Memorial Center, where I work as an education associate, our talented docents explain to more than 65,000 visitors each year about the Jewish practice of a yahrzeit candle. At the center, our memorial flame that remains lit at all times. It remains lit because, due to the magnitude of the Holocaust, it is always someone's yahrzeit. For so many, there is no one left to light it for them.
Yom HaShoah offers the opportunity to truly mourn and remember the individuals that were lost. Not just the loss of culture, not just the loss of memory, not just the loss of humanity, but the loss of a single person – six million times over.
This year, I will spend Yom HaShoah here in Michigan, at the center. It is my responsibility, as a Jewish person and Jewish millennial, to keep the memorial flames lit – because their memory is my memory.
Haley Schreier is a graduate of the University of Michigan and a soon-to-be graduate of the University of Michigan School of Social Work's Jewish Communal Leadership Program. She works as an education associate at the Holocaust Memorial Center in Farmington Hills, MI.
Related Posts
Image
Our tradition teaches that once someone has converted to Judaism, they are as Jewish as a Jew by birth and we are not to speak of it again with them, or with anyone else. It should be as if they have always been Jewish. To not speak of it is to fully honor the person who chose Judaism by not making any distinctions between them and the born-Jewish members of our communities.
Image
in the beginning Oneness breathed us into life we are unity
Image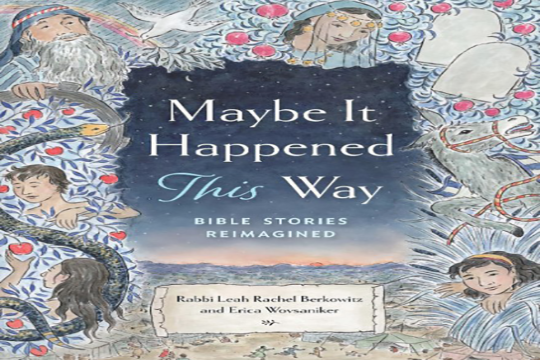 "Tell me a story" is a constant refrain for those of us with children in our lives. Almost as often, when the last page is turned, the child looks up and asks, "again?" Sometimes, this is a joy. Sometimes, re-reading, and re-reading some more, becomes a burden.