Image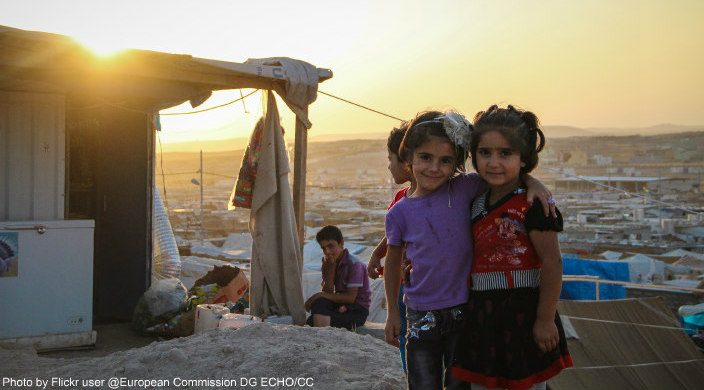 For more than 3,000 years, Jews have gathered to retell the story of Passover and celebrate our deliverance from slavery in Egypt. In the Book of Exodus, we are not only told to observe Passover (Exodus 12: 17); we also are taught that, "In every generation all of us are obliged to regard ourselves as if we ourselves went forth from the land of Egypt" (Exodus 13:8). We must not only gather for seder and replace chametz with matzah, but we also must take ownership of the Passover narrative and experience it anew each year.
The commandment to live the Passover story in our own times directs us to consider how we should respond to those worldwide for whom freedom and redemption remain an ongoing journey. As members of a community that has known too well this struggle, we have a unique responsibility to advocate on behalf of communities seeking safe havens and a new life around the world.
Like so many, I was shocked and heartbroken this past fall by the photo of the body of young Aylan Kurdi, the boy who drowned on a beach in Turkey while fleeing violence in Syria with his family. The Kurdi family is among the more than 19.5 million refugees who have been forced to flee Syria, Afghanistan, Somalia, and countless other counties as a result of conflict and violence. Forty million more people within countries such as Iraq, South Sudan, Syria and the Democratic Republic of Congo have been removed from their homes against their will, and forced to relocate within their home country. Despite facing the largest global refugee crisis since World War II, the United States admitted just 69,933 refugees during fiscal year 2015 and is planning to accept just 85,000 this year. This response is not enough.
I was and continue to be inspired by the amazing response of the Reform Jewish community in the U.S. and Canada, as rabbis and lay leaders committed themselves to this important work, many dedicating their High Holiday sermons to the refugee crisis and even supporting and sponsoring refugees. There is, however, more that we can – and must – do.  Inspired by our history and challenged by the present, we call on the United States government to respond more robustly to this crisis.
There are many occasions throughout the seder to discuss this important issue. As you recite Halachma Anya (the bread of affliction) and say, "Let all who are in want share the hope of Passover," you can use this reading and poem by Rabbi Daniel Gropper, Community Synagogue of Rye in Rye, NY, and Cantor Aviva Marer, Temple Emanu-El in Edison, NJ, respectively, to reflect on what it means to be liberated while 60 million people remain displaced worldwide. Even at the end of the seder, when we open the door to our homes to welcome the prophet Elijah, let us welcome those seeking refuge as well.
The Religious Action Center and HIAS have created a guide for Reform Jewish communities to respond to the refugee crisis with programming, advocacy, and direct action. Other up-to-date resources also are available, including a new Passover ritual by Rabbi Dan Moskovitz of Temple Sholom in Vancouver, British Columbia, that further explores our connection to the refugee crisis this Passover.
This year, as we retell the story of the Exodus, let us remember our journey to freedom and be inspired to take action to ensure that all who are fleeing find refuge.
Related Posts
Image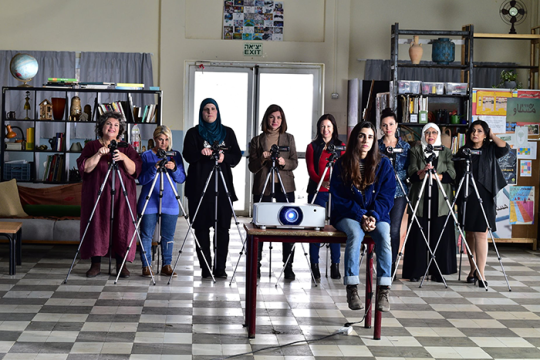 Both Arab and Jewish, young and old, the women of "Cinema Sabaya" learn about much more than filmmaking during the class; they discover that their differences are far outweighed by their bonds as women making their way in a patriarchal world.
Image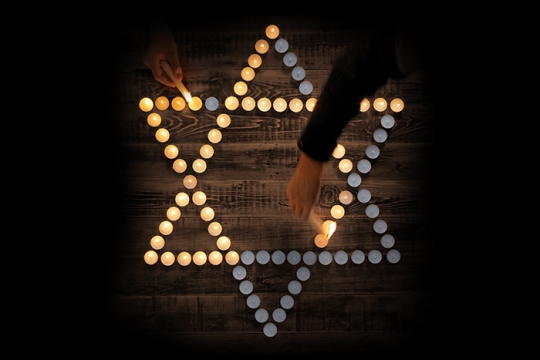 What does it mean to remember? It is to live in more than one world, to prevent the past from fading, and to call upon the future to illuminate it.
Image
A camel carrying a load. A golden pair of balanced scales. An open heart and an open mind. These are three of more than two dozen artists' visions of justice and righteousness featured in the invitational exhibition, "Tzedek Boxes: Justice Shall You Pursue."