Image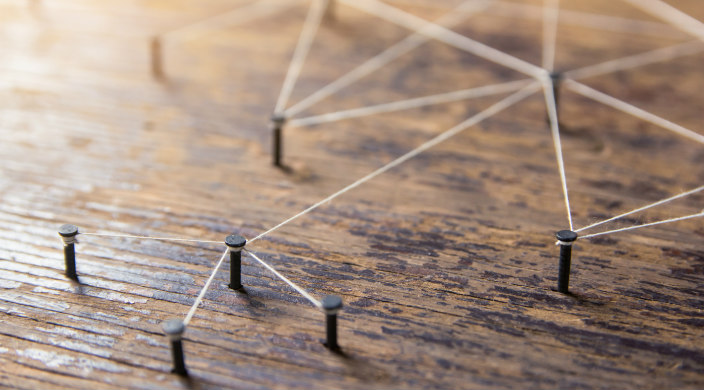 Just two weeks ago, Jews the world over recalled the 11 murdered Jews and the eight injured who were shot at the Tree of Life Synagogue in Pittsburgh, PA, on Shabbat Va-eira, October 27, 2018. In the year since the shooting, I've been thinking – as have rabbis and Jews the world over – about the antisemitic thread that runs through the Tree of Life tragedy.
As a longtime American Red Cross volunteer, I was one of a team of three "disaster spiritual care" volunteers who responded to Pittsburgh in the first week immediately following the attack, deployed alongside Rabbi Steve Kaye of Denver, CO, and Keith Natoli of Altoona, PA. Although I have been deployed to disasters for the Red Cross for 20 years, the murder of Jews in the Tree of Life synagogue not only changed American Jewish history but impacted so many of us – myself included – most deeply. 
Of course, that day's tragedy does not stand alone as an act of antisemitism. The thread reaches as far back as the ancient accounts of the murder of Jews and the destruction of the First and Second Temples that Jews commemorate each summer on Tishah B'Av. And it is especially connected to the murder of Jews and the destruction of synagogues on Kristallnacht, which took place November 9-10, 1938.
Unbeknownst to the Pittsburgh perpetrator, it was 80 years ago to the day of the Tree of Life attack that Kristallnacht essentially began. October 27, 1938, was the day on which the German Nazi Gestapo used bayonets to push an estimated 15,000 to 17,000 Polish-born Jews over the Polish/German border; 8,000 Polish-born Jews were dumped in a "no man's land" at a rail station in Zbaszyn, Poland.
Among those in Zbaszyn were the parents of Herschel Grynzpan, Sendel and Riva, and Herschel's sister, Berta. On November 3, Herschel, desperate and living in Paris, received a postcard from Berta describing their expulsion.
"No one told us what was up, but we realized this was going to be the end. We haven't a penny. Could you send us something?" Herschel had a forged passport and no residential permit, and he was therefore unable to work. When he read an account in a Paris Yiddish newspaper of Jews going insane and committing suicide in Zbaszyn, Herschel became outraged.
On Sunday, November 6, he bought a pistol and loaded it with five bullets. On Monday, November 7, he went to the German Embassy, stating he had to deliver an "important document" to the German Ambassador. 
He was sent to Third Secretary, Ernst Vom Rath, who asked Herschel, "Do you have an important document to give me?"
Grynszpan shouted, "In the name of 12,000 persecuted Jews, here is your document." He fired five shots. Three missed Vom Rath, but two struck him, and the secretary died two days later on the afternoon of November 9.
As a direct result, within hours of the shooting, the events of Kristallnacht were underway: Jews were gathered up to be sent to work camps, 91 Jews were murdered, Jewish businesses were destroyed. Within 36 hours, 200 synagogues were desecrated and burned throughout Germany and Austria.  
Kristallnacht led to the realization that on a scale of one to 10, antisemitism in Germany and Austria was at a 10. Jews were being killed, and synagogues were being destroyed. 
Last year in Pittsburgh, PA, on a scale of one to 10, the antisemitic violence against the Jews was also at a 10. Again, Jews were killed, and a synagogue was desecrated.
And the violence has continued. The shooting at the Chabad synagogue in Poway, CA, which killed one and left others injured, took place soon after, on the last day of Passover 2019. As I write these words, Jews worldwide are dealing with not only the resurgence of antisemitism in general but also with the most recent report of two murders outside a synagogue in Halle, Germany, on Yom Kippur.
Yet again, our synagogues are being desecrated due to murder.
All of these events have occurred in what might be called the modern and post-modern eras, and yet – as a congregational rabbi and chaplain who was serving as an American Red Cross disaster spiritual care volunteer at the vigils, memorials, funerals, and events following the tragedy in Pittsburgh – the overriding feelings I had during that week were of utter sadness and lament.
Jewish tradition pours a lot of sadness and tragedy into the commemoration of Tishah B'Av, the ninth day of the Hebrew month of Av. While many layers of sadness and tragedy are contained in the first days of Av and most pointedly in the ninth day, the beginning of the commemoration was the destruction of the First Temple and the killing of Jews in that Temple by the Babylonians in the sixth century B.C.E.  After the Temple was rebuilt, according to Jewish tradition the Second Temple was destroyed by the Romans in the first century C.E. on Tishah B'Av.
For me, personally, the week in Pittsburgh was not only suggestive of Kristallnacht; it caused me to feel the tragedy of Tishah B'Av at its very core. The murder of Jews in Jewish sacred space is a thread that connects Pittsburgh to Kristallnacht and to Tishah B'Av.
As an American Jew, I pray that citizens the world over – in the United States and beyond – can cut the thread of antisemitism and choose to weave the threads of compassion, connection, unity, and love into a tapestry of life for all. We can cut the thread of antisemitism by deepening and strengthening our relationships with those outside our synagogue walls.
Likewise, we can weave together threads that are life-affirming by keeping in mind words from our daily and Shabbat prayer book Mishkan T'filah that we recite each day at the beginning of worship in our synagogues: "Our ancestors built the synagogue as a visible sign of God's presence in their midst. Throughout our long history, our endless wanderings it has endured, a beacon of truth, love and justice for all humanity."
This essay was written in memory of those who were murdered in the Tree of Life Synagogue in Pittsburgh, PA, on Shabbat Va-eira, Saturday, October 27, 2018: Joyce Fienberg; Richard Gottfried; Rose Mallinger; Jerry Rabinowitz; Cecil Rosenthal; David Rosenthal; Bernice Simon; Sylvan Simon; Daniel Stein; Melvin Wax; Irving Younger. This essay is also in honor of those who were shot and injured, those who witnessed first-hand the devastating events, and those first responders who risked their lives when they entered the Tree of Life Synagogue that day.
Related Posts
Image
Two films from acclaimed Jewish filmmakers have debuted during award season this year, each taking semi-autobiographical looks at troubled childhoods. Each picture delivers award-worthy performances from many well-known actors, including Anthony Hopkins and Michelle Williams as sure bets to score Oscar nominations.
Image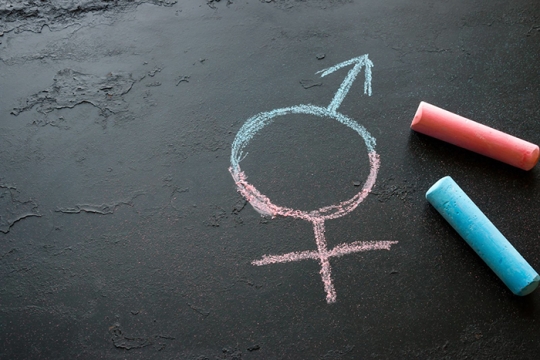 The Union for Reform Judaism, Jewish Grandparents Network, and Keshet are collaborating on a series of conversations to support grandparents and other loving adults who are interested in providing affirming spaces for gender expansive, non-binary, and transgender young people. These sessions provide grandparents with foundational knowledge, shared language, and inclusive practices.
Image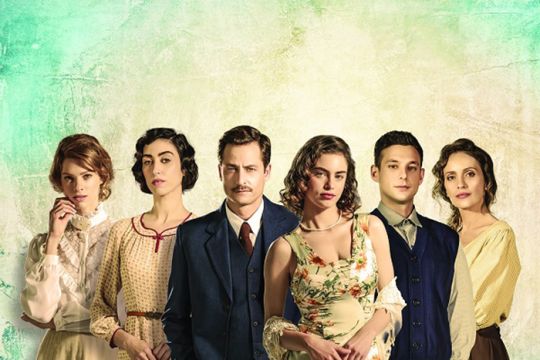 American audiences may be unaware of the remarkable new series, The Beauty Queen of Jerusalem, which debuted on Netflix earlier this year. This award-winning TV show follows in the footsteps of other acclaimed Israeli exports like Shtisel and Fauda.