Image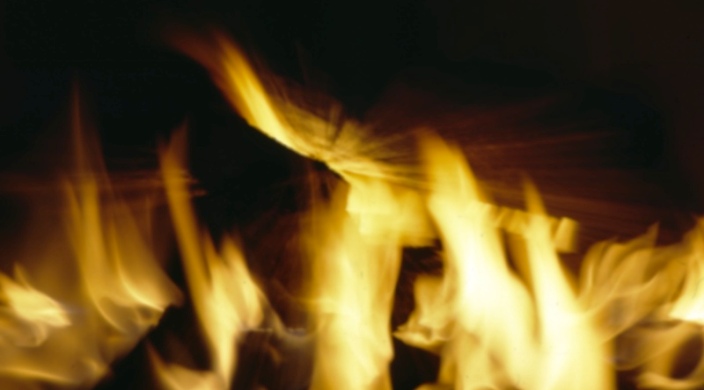 On Yom Kippur, we ask "Who by fire?" Sadly, this year at Tishah B'Av we already know who - the 19 firefighters who perished in Arizona.
"This is as dark a day as I can remember," Gov. Jan Brewer said in a statement.
Unknowingly, the governor connected me to the mood of the Ninth of Av, the Jewish day of mourning that begins this year on the evening of July 15.
Each year we come from the sun of summer unprepared for this darkest day on the Jewish calendar. With the itinerary of vacation days on our minds, we reluctantly stop over on this day without even a road map of the tragedies of our people.
Perhaps that's why this year, with the tragedy of Arizona, I found myself reflecting on those who gave their lives, so that others would not die or lose their homes in fire.
Tishah B'Av marks a day on which we are supposed to connect with pain and loss. It's a day to wail about how the awful happened and why.
The flames from the destruction of the first and second Temples, as well as other tragedies that we remember on Tishah B'Av, seem so distant until a story of flames and heroism burns a connecting path.
All but one of the Granite Mountain Interagency Hotshots, an elite firefighting crew trained in wildfire suppression, died in an effort to protect a subdivision near the small town of Yarnell. None of the victims were Jewish, yet their loss and the mourning of their loved ones cannot help but remind us at this time of year of those Jews who died in flames.
In Los Angeles and the West, during the weeks leading up to Tishah B'Av, it is almost always high fire season. In 2007, during the Griffith Park fire here, I could see the flames coming down from the Hollywood Hills. As I looked at the faces of my neighbors standing in the street, I could see that fear of fire, of the horrendous loss it can bring, was not religion specific.
The Arizona Forestry Division reported that the Yarnell Hill fire started from a lighting strike, not as from Jewish martyrdom from the torch of a conquering army or homicidal mob. Yet the result is the same: wives are without husbands, children without fathers, parents without sons.
Some 30 miles away from Yarnell, where many of the memorials to the firefighters have been held, is Prescott, Ariz. - a city with Jews in its present and its past. According to the University of Arizona's Southwest Jewish Archives, in 1928, the Ku Klux Klan marched past the M. Goldwater store, owned by Michael Goldwater (Goldwasser), who was presidential candidate Barry Goldwater's Jewish great-grandfather.
Today there is a congregation in Prescott, Temple B'rith Shalom, and its new rabbi, Jessica Rosenthal, was planning to hold a memorial service to recall and honor those who had been killed or injured in the blaze. Unfortunately, memorial services and mourning are aspects of life with which we have too much experience.
On Tishah B'Av, the saddest day of the Jewish year, we have customs that connect us to tragedy. Traditionally, you do not eat, drink or bathe; there is no sex; and as a sign of mourning you do not wear leather, which is considered a sign of luxury. In some communities during services, the worshipers sit on the floor or on low stools and recite prayers in a subdued voice.
On Tishah B'Av, we also chant Eicha, a dirge that in part poetically and painfully captures the fall of Jerusalem. Filled with phrases such as "their faces are blacker than soot," you can't help but imagine the flames.
Eicha is dense with anguish and in places difficult to follow. But while rereading it, after following the stories of the firefighters' wives, those who lost husbands and the fathers of their children, phrases that once made little sense began to pop from the page, helping me to connect to their loss:
"Panic and pitfall are our lot
Death and destruction.
My eyes shed streams or water
Over the ruin of my poor people."
In Eicha, which in Hebrew means "how," a text illuminated with "blazing wrath," who could not but think of how these men died protecting their community. "None survived or escaped," the text says. In Eicha we also find the words, "Why have you forgotten us utterly" and "pour out your hearts like water."
Transporting the agony of Eicha to Arizona were the words of Patricia Huston, who is married to a member of a different Interagency Hotshot crew. She wrote a few days after the tragedy on the Wildland Firefighter's Wives blog, "The poor wives who were greeted by a uniformed official knocking on their door last night. I can't even imagine."
Huston also wrote a Hotshot Firefighters Prayer. It closes this way:
"For if this day on the line,
I should lose my life,
Lord, bless my Hotshot Crew,
my children and my WIFE."
Perhaps in age-old conversation, Eicha responds, "Our dancing has turned into mourning." But closing on words of hope it ends, "Renew our days as of old."
Related Posts
Image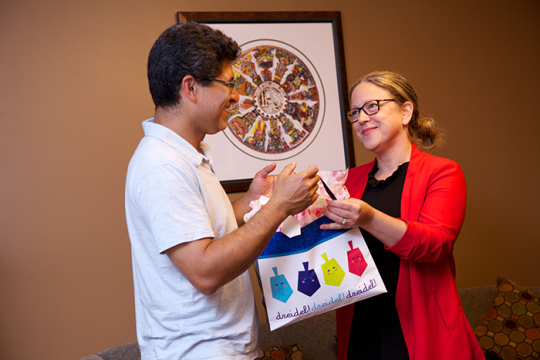 Hanukkah is one of my favorite holidays, partially because it gives me the opportunity to give gifts to my loved ones every night for eight nights! Gift giving with intentionality is one of my favorite ways to express affection while teaching my child about Jewish values and traditions.
Image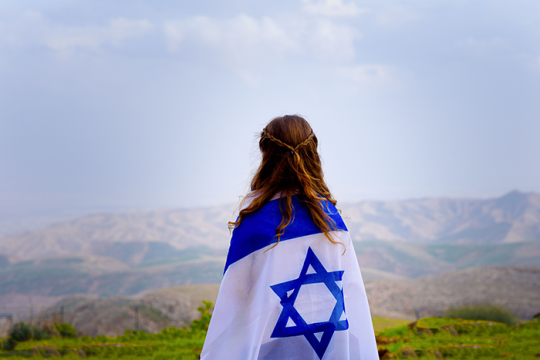 We stand with the people of Israel during these difficult and challenging days and pray for the safety and immediate release of all of the hostages. See our resources and actions you can take.
Image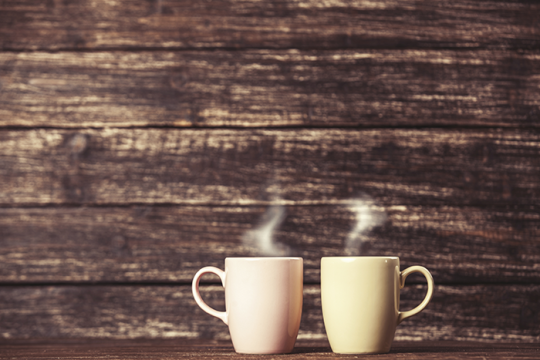 In the winter months, adding elements of simplicity, presence, and coziness can elevate the rituals and intentions of Shabbat. Here are a few tips for your most hygge/heimish Shabbat yet!