Image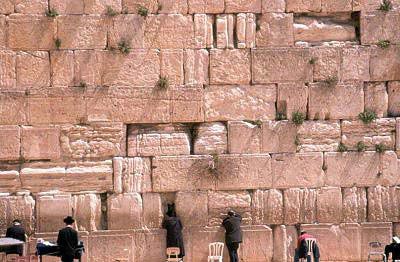 The ninth day of the Hebrew month of Av has come to symbolize a day of tragedy for the Jewish people. Tradition tells us that both the First and Second Temples were destroyed on Tishah B'Av, and history has shown that other prominent events resulting in catastrophe for the Jews occurred on or close to this day as well: the Jewish expulsions from England and Spain, the declaration of war on Germany leading to World War II and the Holocaust, and the mass extermination at Treblinka of Jewish deportees from the Warsaw Ghetto. As a result, the ninth of Av is a day of mourning and remembrance of all tragedy that has befallen the Jewish people throughout history.
What I find most striking about Tishah B'Av is that Rosh HaShanah arrives seven weeks later. Our New Year and the High Holy Days represent the opportunity for us to reflect upon on our wrongdoings throughout the year and commit to bettering ourselves in the year to come. Tishah B'Av appears to ask us to do the opposite: instead of thinking about what we have done to others, we remember what others have done to us.
One of the most essential Jewish values that guides my own growth is acharayut, the concept of taking personal responsibility for one's actions. When others have wronged us, the best we can do is take responsibility for how we respond. We all have heard about taking the higher road and not stooping down to the level of those who have wronged us. The Talmud tells us that the disasters in Jewish history are the result of our injustices, sins, and acts of idolatry. Even though I do not believe that the tragedy in our lives is a result of our sins, I do believe that the Talmud alludes to the idea that in order to repair the world, we must begin with ourselves.
On Tishah B'Av we are reminded that we are moral exemplars. This is a day for us to take action, to become aware that part of bettering ourselves is what we do. For me, the ninth of Av is the day we forgive what others have done to Am Yisrael, the Jewish People, as well as what others have done to us, our families, and our friends. In addition, this is the day for us to take a responsible stand and perform g'milut chasidim, acts of loving kindness. Therefore, we are taught on Tishah B'av that we are models for others. Through our benevolence, we can make the world a better place. In doing so, perhaps there can be less tragedy, less catastrophe, and less disaster. No longer does this day have to be one of mourning, but rather one based on the pride each of us has in improving ourselves, performing righteous deeds, and inspiring others to help perfect the world around us. This pride represents the same hope our ancestors had surrounded by destruction and calamity: the hope for a better and brighter future.
Related Posts
Image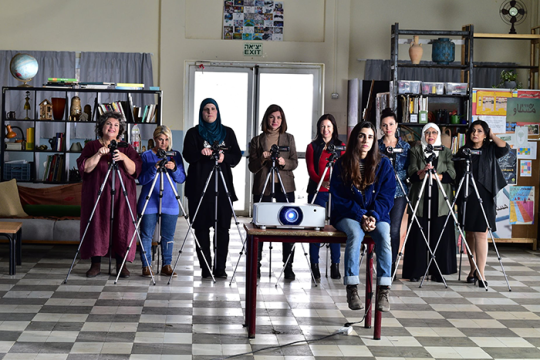 Both Arab and Jewish, young and old, the women of "Cinema Sabaya" learn about much more than filmmaking during the class; they discover that their differences are far outweighed by their bonds as women making their way in a patriarchal world.
Image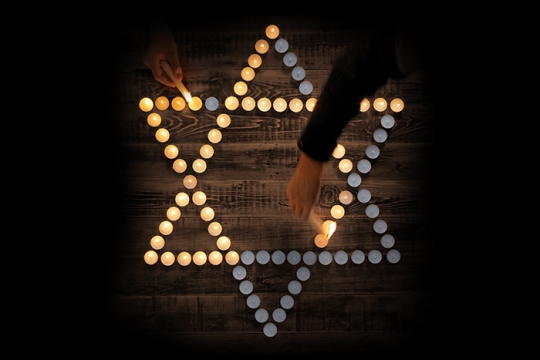 What does it mean to remember? It is to live in more than one world, to prevent the past from fading, and to call upon the future to illuminate it.
Image
A camel carrying a load. A golden pair of balanced scales. An open heart and an open mind. These are three of more than two dozen artists' visions of justice and righteousness featured in the invitational exhibition, "Tzedek Boxes: Justice Shall You Pursue."