Image
After weeks of missiles falling on Israel and bombs dropping on Gaza, we land on Tishah B'Av. With the day-to-day images of explosions and tunnels so fresh, I wondered how they might connect to my mid-summer night's struggle with the somber holiday's relevance.
Tishah B'Av, this year starting on the evening of Aug. 4, is a day on which we are supposed to mourn for the destruction of the First and Second Temples. I say "supposed to" because each year I become less certain - as I suspect is the case for many American Jews - as to why I mourn.
On Tishah B'Av we are forbidden to eat, bathe, have sex, and wear leather (it's considered a luxury). But do we really mourn the loss of the Temple enough to forego all that? Enough to want to see the Temple rebuilt?
The promotional copy for a recent Second Temple "3D experience" DVD says it "will transport you back in time" and that "it's like having a personal guided tour of the Second Temple." On Tishah B'Av, wouldn't that alone do it for many of us?
Every year, to prepare for Tishah B'Av, I practice a few verses of Eicha, the Book of Lamentations - a dirge that tells of the tragedy of Jerusalem's destruction - to chant at my minyan's evening service. However, even with an uneasy review of the historic loss and the national tragedy, I have found it increasingly difficult to connect with a text from a distant time filled with a sorrow that I can comprehend only through footnotes.
But when watching the news one night and seeing a video of an Iron Dome missile intercepting a Gaza rocket, I found myself saying, "God, don't let it miss." Then I thought that Jews around the world were probably saying that simple prayer, too. I began to get some insight into why we mourn on the Ninth of Av.
As a baby boomer born in the 1950s, I have never known a world without the State of Israel. Gen X'ers and Millennials know that same reality. As a kid, I had a bar mitzvah where I received a stack of Jewish National Fund tree certificates. As an adult, I saw my own kids go on Birthright trips. A world with Israel is the world as it's supposed to be.
Thousands of missiles fired (more than 2,000 at this writing), though mostly missing their intended targets, scored a direct hit on my world as I know it. As a result, I got myself to a pro-Israel rally. "From where will our help come?" asked a rabbi there, chanting from psalms.
Afterward, remembering the worried faces in the crowd that day, and my own apprehension, I can see that Tishah B'Av connects to feelings about communal loss, shared pain and the potential for history to repeat itself.
The feeling is a kind of anxiety that grows with the numbers of tunnels dug up and civilians killed, and begins to float freely as other countries and international organizations weigh in with what they think Israel should do.
To counteract that feeling of anxiety, I had to do some digging of my own.
Returning to Eicha, I recalled its opening verse, "Lonely sits the city/Once great with people!"
This year, with air raid sirens blaring and Israelis taking shelter underground, has the potential to connect us to their experience.
At the same time, however, I realized that Eicha and Tishah B'Av make for an imperfect shelter in a world in which Jews - no matter how justified world leaders say we are in defending ourselves - are still being held responsible for much of the death and destruction in this conflict. With every photo of a bombed hospital, and especially with the death of a child, the world seems to ask: Why are you mourning?
I am mourning and fasting, I would say, as a response to those in the world who wrongfully perceive us as the willful perpetrators of destruction. It reminds me of the baseless hatred that is said to have brought down the Second Temple.
Before Tishah B'Av and its day of fasting, it is also traditional to eat a seudah mafseket, a small final meal. Often consisting of a hard-boiled egg and a piece of bread with some ashes, it is eaten while seated on the floor, without conversation.
I have never tried it, but this year, eating the bread will connect me to all the Jews who have come before, and the ash will connect to me to our tragedies. And as I chew on the egg, I also will think of Passover, and the egg on the seder plate, representing the renewal of life. In the silence, I will mourn Israeli soldier Max Steinberg, a 24-year-old man originally from L.A.'s San Fernando Valley, who just had a hero's funeral in Israel.
Will I need a war every year to get into Tishah B'Av? No. But this year I will chant Eicha as a cautionary tale whose mournful tone echoes in our time. "Renew our days as of old!" exclaims the book's final verse - a hopeful ending in which, in these days of missiles and tunnels, we can all find meaning.
Related Posts
Image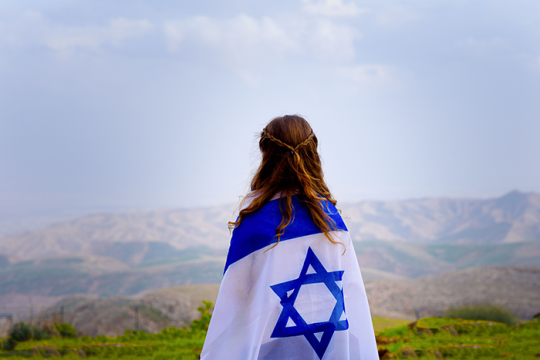 We stand with the people of Israel during these difficult and challenging days and pray for the safety and immediate release of all of the hostages. See our resources and actions you can take.
Image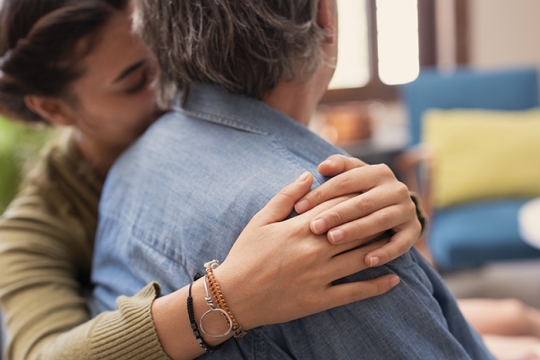 Hamas' brutal attack on Israel on October 7th and Israel's ongoing response has stirred emotions both within and outside the Jewish community. Over the next weeks, as family and friends gather for holiday celebrations, there may be differences of opinion. Here are a few tips from Jewish sources to help maintain loving relationships while disagreeing.
Image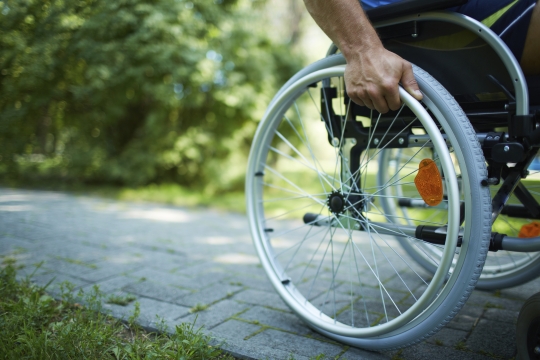 The current Israel-Hamas war is impacting communities throughout Israel, Gaza, and the world. However, some populations are more affected than others, including those living with disabilities.