Image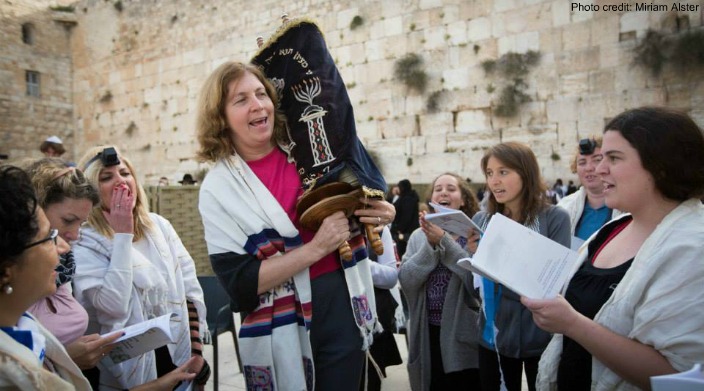 It finally happened.
After a 26-year struggle, Women of the Wall read from a full size Torah scroll in the women's section of the Kotel.
Last Monday at 7:00 in the morning, I arrived together with 133 women and 50 men at the Western Wall plaza. We stood on both sides of the Kotel's gender partition. At just the right moment, we went to a small, unlocked gate in the partition, opened it, and brought in one of the Torah scrolls from the men's section.
We hugged the Torah. We danced with it. We prayed with it. We read from it. We uncovered new meaning in the words "For from Zion the Torah comes forth."
Meanwhile, two men who helped us were accosted by employees of the Western Wall Heritage Foundation, the governmental body in charge of managing the Kotel, whose authority and leadership the Israel Religious Action Center (IRAC) has been challenging for years. Charlie Kalech and Alden Solovy were attacked and injured. Charlie was detained, interrogated, accused of "disturbing the public order" and banned from the Kotel for 15 days. (Read Alden's prayer after the attack.)
There are 100 Torah scrolls in the men's section of the Kotel for the public's use, but women were never considered part of the public by the Kotel's rabbi, Shmuel Rabinovitch, who announced that he would fast for 24 hours to atone for our "desecration" of the Torah, and that the very scroll we read from would somehow have to be ritually "cleansed" of our touch.
In 2013, the head of IRAC's legal department represented Women of the Wall in the case that lead to the historic ruling by Judge Sobel that our monthly prayer services at the Kotel are legal.
IRAC, with the support and involvement of allies in Israel and around the world, will continue the struggle for a Kotel where Israeli families will be able to pray together as a family, a Kotel where egalitarian services can be held proudly, instead of hidden out of view from the Western Wall Plaza.
Related Posts
Image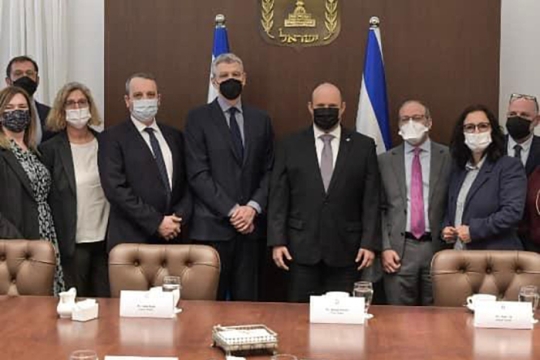 In meetings with the President of Israel, Isaac Herzog, Defense Minister Benny Gantz, Finance Minister Avigdor Lieberman, Transportation Minister Merav Michaeli, and Foreign Minister and Alternate Prime Minister Yair Lapid, we discussed the crisis in Ukraine, the future of the Kotel, ensuring more funding and rights for non-Orthodox Jews, combatting racism, and stopping extremist violence against Palestinians, in addition to other pressing issues.
Image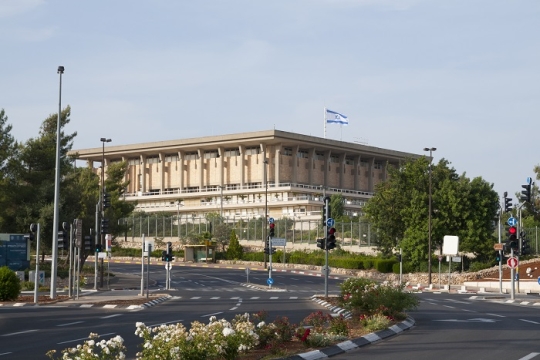 On Sunday, Israel's Knesset narrowly voted in Israel's 36th government with Naftali Bennett as the nation's 13th prime minister, unseating the incumbant Benjamin Netanyahu.
Image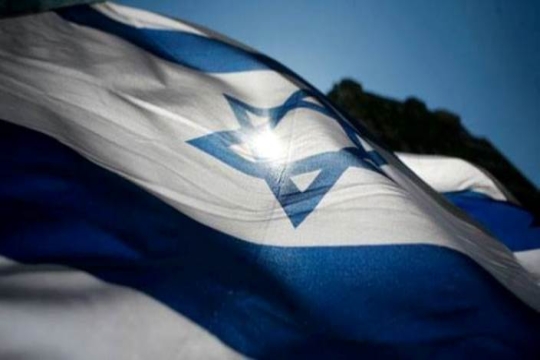 When the State of Israel was established in 1948, its secular founders envisioned a nation that would be both Jewish and attuned to the values of liberal democracy. They were confident that a country with an overwhelming Jewish majority could maintain a Jewish character and ensure civic equality for all its inhabitants.