Image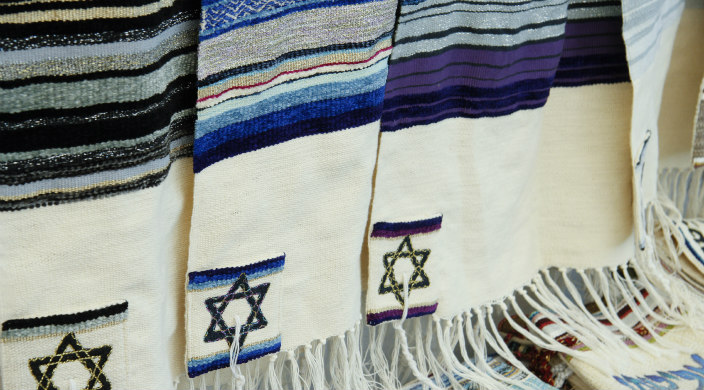 The public address system in the temple crackled before the synagogue's executive director announced we were about to engage in a lockdown drill. The disembodied voice emphasized the word "drill."
In the small library where minutes earlier I'd met a new bar mitzvah student, I struggled to bolt the room's two doors. I lowered the blinds to cover a window that overlooks a courtyard in which people often meditate. My student appeared calm and unfazed as I sat down at the table next to him. The lights were supposed to be turned off. We were supposed to find shelter under the table. We were supposed to be silent.
"Don't worry, Rabbi," the young man said. "We have these a lot at my school."
Nonetheless, I do worry and I needed to do my job to keep him safe.
"If, God forbid, this weren't a drill, you know we would be under the table and in the dark, right?"
"Sure," he responded.
"Great. Since no one scary is actually here, we're going to sit at this table and go ahead with our lesson," I said quietly, but with defiance.
According to Jewish tradition, we're supposed to pour honey on children's Hebrew letters when they begin to study their Jewish heritage.
I'm generally rule-abiding and compliant, so I was surprised, to be honest, that we weren't actually under the table with the lights out. There was no way, however, I was going to force this student to sit on the floor, under a table, and in the dark with a complete stranger for his first taste of Torah study. Crouching under tables waiting for an all-clear signal is not how I teach Torah.
Instead, we chatted about techniques for practicing his Torah portion and whether or not he played a musical instrument or liked to sing. I showed him a copy of what the Torah portion looks like in an actual scroll – hand-lettered calligraphy with no vowels or punctuation.
"That's scary," he confessed.
Given our present circumstances, it was hard not to laugh.
Sitting directly in front of the library door, I was scared. If a deranged or hate-filled person stormed in, my student and I would not be safe. I imagined my mother-in-law as an 8-year-old, cowering in a closet in her home in Germany's Black Forest on Kristallnacht as the Nazis arrested her father, shot the family dog, and began the family's uprooting and the annihilation of the entire generation of her grandparents.
My own grandmother had frequently shared with me her memories of Cossacks breaking into homes where the Jews lived in White Russia. In Bessarabia, Romania, my grandfather and his baby brother had been rowed across a river to avoid the late day pogroms of the early 20th-century. Closer to home, a synagogue shooting had unfolded in a quiet, close-knit neighborhood only weeks earlier. Yes, hatred frightens me.
So, I sat with this young man, whom I barely knew, and we spoke about the Hebrew language, the relative difficulty of the V'ahavta prayer compared to the Avot, and how to pronounce the name of his Torah portion in Hebrew, "B'chukotai."  The usual sounds of children praying in the sanctuary during their afternoon religious school service that so often seep into my b'nei mitzvah lessons were silenced by the drill. On this day, the only voice I heard was my own.
"Here's the first line of your Haftarah portion," I pointed out to the young man next to me: "I, the Eternal, search the heart and test the spirit," the prophet Jeremiah explains.
Life was so cut and dried for this prophet, who preached that God rewards those according to their actions. Did Jeremiah truly believe that people always earned "the fruit of their doings?" Our people's spirit has been tested so often – even today, thousands of years after those words first were written down. Nonetheless, studying Torah in darkness and uncertainty was not a tradition I would pass on to my students – today or ever.
Finally, the all-clear was sounded, and I rose to unlock the doors. "Next week, we'll go over the first two verses of your Torah portion...and we can leave the door open if you like."
Related Posts
Image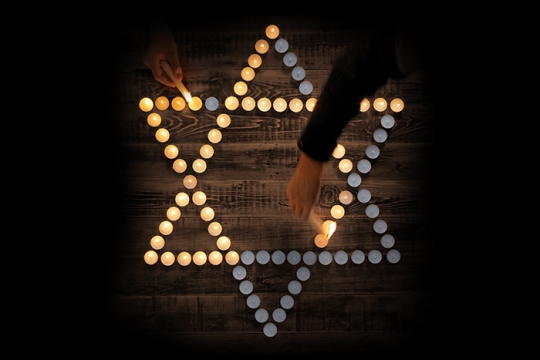 What does it mean to remember? It is to live in more than one world, to prevent the past from fading, and to call upon the future to illuminate it.
Image
A camel carrying a load. A golden pair of balanced scales. An open heart and an open mind. These are three of more than two dozen artists' visions of justice and righteousness featured in the invitational exhibition, "Tzedek Boxes: Justice Shall You Pursue."
Image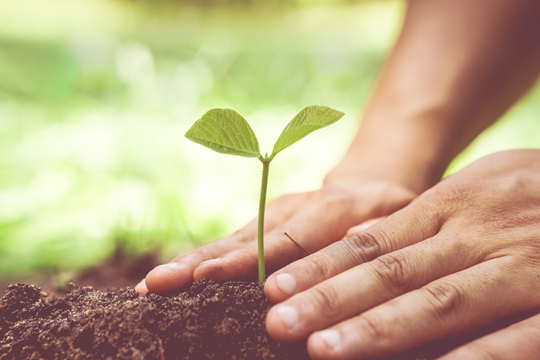 Tu BiShvat, the Jewish New Year of the Trees, is upon us. While it may not be the most celebrated new year in the Jewish tradition, there is a simple power to the holiday - the call for us to become attuned to nature and learn what it can teach us about personal growth.