Image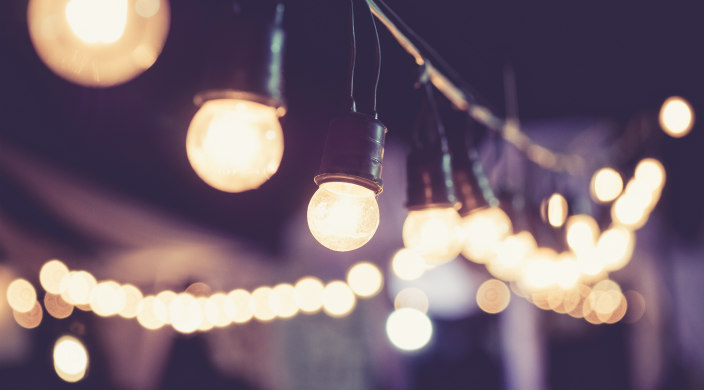 When Adam saw that the days were getting shorter and shorter, he said, "Woe is me that because of my sins the world is returning to darkness, to chaos…" He spent eight days in fasting and prayer – until the solstice had passed – and when he saw the days lengthening he realized that this is just the cycle of nature, and celebrated with an eight-day festival.

Babylonian Talmud Avodah Zarah 8a
In the early 1990s, the city of Haifa instituted an annual cultural event, "Festival of Festivals," now held every December to celebrate Jewish, Christian, and Muslim holidays falling during that season. Throughout mid-late December, exhibitions, theater and musical performances, family activities, and tours are produced at venues all around the city, for every taste. The idea is to showcase and celebrate Haifa as a truly "mixed" city – and that the mixture is not a burden or a compromise, but rather a source of multicultural richness and civic pride. Instead of our usual focus on the conflicts among various ethnic and religious identities, the Festival of Festivals suggests that a shared public culture is possible – even necessary. The project has been a popular success, and is now imitated in various communities around the country.
Recently I was invited to speak at a Festival of Festivals observance at an Arab public middle school in Nazareth. Several hundred kids (all Muslims) sat attentively (!) through 90 minutes of readings, musical performances, and lectures – by a priest, an imam, and me – on our respective holidays. At the end, each student received a personal gift package, labeled with traditional greetings for all three holidays, containing a date (traditional Muslim holiday fare), a Christmas candy, and a sufganya (jelly doughnut, the Israeli Hanukkah treat). The young, charismatic principal, who plied me with coffee before and after, told me that she knew there were some raised eyebrows in the community about the event, but that her teachers all supported her. While we were speaking, the chair of the parent organization stopped in to congratulate and thank her for the wonderful program.
Of course, a December Festival of Festivals is in many years a bit of a stretch: while Hanukkah and Christmas can be counted on to coincide, the Muslim calendar is lunar, so their holidays rotate through the solar year. The two main Muslim holidays, Id el Fitr and Id el Adha, which come a few months apart, are presently in the middle of the solar year, but that means that Muhammad's birthday has been falling in December for the past few years, so for the time being, the festival can be honestly tri-faith.
Meanwhile, it has become popular in recent years for towns with significant Christian populations to hold a "Christmas market" for a few days in the week before Christmas. This is a street fair with cultural events, Santa Clauses, and of course stalls vending food and gifts. I think it is fair to say that the majority of those attending are Muslims, Druze, and Jews. While there are still rabbinical edicts published every year forbidding Christmas trees in hotels or public places, they are increasingly ignored, and the possibility that we might all learn about, respect and even enjoy each other's traditions does not feel as far-fetched as it did a few decades ago. And it should be mentioned in this context that in our part of the country, at least, it is not uncommon on Purim to encounter Arab children in costume.
When I was in middle school in the Midwest, I won a prize from my Reform Sunday school for an essay criticizing Jewish observance of Christmas. Funny how different things look from here.
Related Posts
Image
These are Torah portion haikus.
Image
These Haikus focus on weekly Torah portions.
Image
These Haikus focus on weekly Torah portions.