Image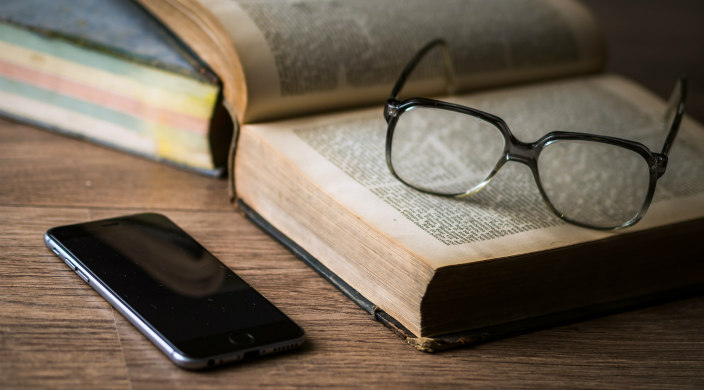 As the High Holidays draw near I am reading, as I have for each of the past 45 years, Days of Awe: A Treasury of Jewish Wisdom for Reflection, Repentance, and Renewal on the High Holy Days, by Israel's Nobel Prize-winning author, Shmuel Yosef Agnon.
As much as the book means to me, the person who gave it to me means more. It was a gift from my father's first cousin, Dr. Judith Kaplan, whom I first met in Israel when I went as a rabbinical student in July 1970.
Another of my father's cousins was to meet me at the airport, but there was a mix-up, and she was not there. I shall never forget the sinking feeling in my stomach as the crowded reception hall at Lod airport slowly emptied out leaving me just about the only one there. This was, of course, long before computers and cell phones revolutionized the way we communicate. I never felt more alone.
All I could think of was what my father had told me, "Judith is an angel."
I found her number and figured out how to use the strange Israeli public phones. My heart pounded as the phone rang. How would this angel would react to a cousin she had never seen waking her at three o'clock in the morning?
"Judith," I began when she picked up the phone. "My name is Stephen. I am Leo's son from America. I am here to study in Israel. His cousin Hedwig was supposed to be at the airport, but no one was here."
Judith said, "Come immediately."
Those were the most comforting words I could imagine. I got into a taxi, gave the driver the address in Tel Aviv, and before long, I was at her door. She and her husband Lazer greeted me with hugs, kisses, and genuine joy.
Lazer owned a thriving hardware store in the heart of Tel Aviv. Judith was a successful and busy dermatologist, but above all, she was a Jewish mother. Her first thought after greeting me was, "You must be hungry; you have to eat."
Judith was excited I was going to be a rabbi, although she herself was a secular Jew. Yet, I had heard and could now see that she infused her life with the Jewish values of care and compassion. And, she lived in the Jewish homeland.
The next day, Judith and Lazer sent me on my way to Jerusalem. I visited often, and I loved her tremendously.
A few months later, my father died, and I, heartbroken, went home for the funeral. I stayed home to be with my family for a month. When I returned to Israel, Judith's house once again was my first stop.
She was there with love and comfort, and took a full day out of her busy schedule to be with me. She had been close to my father when they were children in Germany, and told me wonderful stories about him as we walked along the beach in Tel Aviv.
The months passed, and when it was time for me to return to my studies in the United States, Judith gave me Days of Awe by S. Y. Agnon. It was a paperback with a cover price of $2.95 back in the 1970s. Because I read and re-read its rich text each year, the binding broke and the book nearly fell apart. The money I paid to have it custom rebound with my name embossed on the cover is among the most meaningful gifts I ever gave myself.
Judith has been gone for several years, but every time I pick up Days of Awe at this season, I remember her. I think of her love, her dedication, and, most of all, how she was there for me – not once, but twice – when I truly needed her. I think of her smile, and I pray that my efforts, especially as I prepare to lead Bat Yam Temple of the Islands in Sanibel, FL, for the first time during the High Holidays and the winter season will be worthy of her blessing.
Related Posts
Image
These are Torah portion haikus.
Image
These Haikus focus on weekly Torah portions.
Image
These Haikus focus on weekly Torah portions.