Image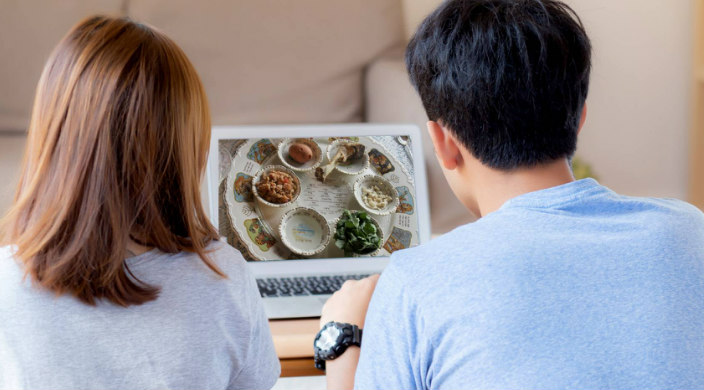 Passover begins Wednesday at sundown, and we know that this year's observance will look quite different than in years past. This year, let us draw from the well of our traditions. Though they may not be the same as they were in the past, they will be life-affirming and life-sustaining on this Passover that is, truly, so different from all others.
Whether you're hosting a seder sederסֵדֶר"Order;" ritual dinner that includes the retelling of the story of the Israelite's Exodus from Egypt; plural: sederim. via Zoom or doing a small, in-person seder with those quarantined with you at home, these two new video resources may be helpful in guiding you through the steps of the seder. For additional digital content, see "How to Make Your Virtual Seder Lively, Engaging, and Meaningful." 
However you celebrate this year, go easy on yourself. Chag sameachChag SameachHebrew for term meaning, "happy holiday." , friends, and next year in Jerusalem – together. 
"Middle Matzah Haggadah: A Digital Telling for a Time of Brokenness"
Rabbi David Spinrad of Beth El Hebrew Congregation in Alexandria, VA, created "The Middle Matzah Haggadah: A Digital Telling for a Time of Brokenness," a 23-minute digital HaggadahHaggadahהַגָּדָהLiterally, "telling." This is the Jewish text that sets forth the order of the Passover seder. Plural: Haggadot.  . In short video clips, Rabbi Spinrad and other clergy and Jewish leaders walk viewers through each part of the seder, from start to finish.
He says of the project:
"Middle Matzah Haggadah: A Digital Telling for a Time of Brokenness" was born under adversity and as a collective effort to bring us closer and build resilience. I hope it serves as a source of strength. May it remind us: Although we are isolated and many of us are alone, we are still together as one people, the Jewish people.
"The Middle Matzah Haggadah" is available on YouTube. 
Should you be looking for a particular section of the seder, here are timestamps for key elements as they appear in the video:
0:35 – Candle-Lighting          
2:41 – Karpas: Greens                       
3:35 – The Four Questions                            
5:15 – The Four Children
8:09 – "My Father Was a Wandering Aramean"      
9:45 – The Ten Plagues
10:05 – "Dayenu"                  
10:50 – The Orange
11:54 – "Hallelujah"                                      
13:00 – Motzi/Matzah                                    
13:27 – Maror : Bitter Herbs
13:55 – Koreich: The Hillel Sandwich               
14:28 – Tzafun: Finding and Eating the Afikomen
A Step-by-Step Seder from PJ Library
In a YouTube playlist comprising individual videos, PJ Library shares a step-by-step video guide to the Passover seder in which Jewish musician Shira Kline demonstrates how to lead each of the 15 steps. Follow along with in the PJ Library Family Haggadah, which you can download for free, and use its short, sweet cheat sheet.
Find the entire video playlist on YouTube, or start with the opening video, embedded below; the next video will auto-play when it ends, and so on until the end of the playlist.
For more Passover resources, visit ReformJudaism.org/Passover.
Related Posts
Image
Purim approaches, and like every other holiday we've observed during the pandemic, it will look
Image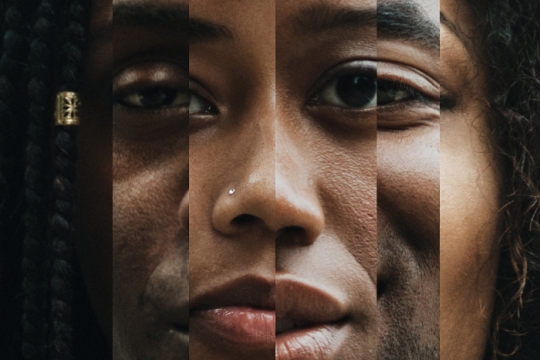 This is not yet the America most of us dream of, but it is an unavoidable part of our DNA. American equality and exceptionalism are checks that are still in the mail. If we truly love what this country is capable of, we must continue to speak the hard truth to power.
Image
Today, comedy is a national vernacular, a social and cultural force. We communicate in memes. We look to late night to process the news. Good (and even dumb) comedy challenges and connects, activates and affirms.