Image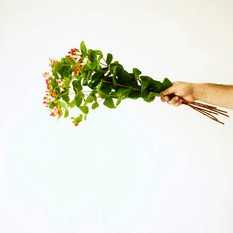 Yom Kippur, the Day of Atonement, is a concept I came to understand in my early adult years. But this was my understanding during my childhood:
 Yom Kippur really translated into "Indian Summer." Why? Every year my mother and I made our seasonal trip to Alexander's in Paramus, N.J., to buy yontif clothing. Because we were on the East Coast, we bought what they stocked at that time of year — fall clothes — wool skirts, long-sleeved blouses, and tights. Sitting in temple, shvitz-ing in these new clothes, all my mother would say is "Indian Summer." (For those of you non-East Coast folks, that's when September and October decide to be unbearably hot!) It didn't matter: You had to wear your yontif clothes on the High Holy Days!
The men in my synagogue had an odd habit of "excusing" themselves during services  more than seemed necessary, somewhat randomly, and some years more than others.I wondered: "If they're fasting on Yom Kippur, why do they need to use the bathroom so often?" Then I recall once going outside during services only to find several men "getting some air" while they oddly pressed their ears to their shoulders. I eventually realized this meant they were listening to their "transistor radios." Of course, that only happened on the years when the World Series and the High Holy Days conflicted!
The real Yom Kippur memories are of wondering how I would manage to remember everyone I had wronged and figure out how I could apologize to all of them. It seemed like an overwhelming and unachievable goal, so I thought about it and probably never followed up. I may have apologized to my parents, but probably to no one beyond them. Maybe I figured just thinking about it was enough.
Fast forward to my adult life:
Having lived in California for 35 years, I no longer have to wear woolen clothes for the High Holy Days. What a relief!
I married a musician — who doesn't know a football from a hockey puck. So if I can actually get him to go to temple, I know he will never "excuse" himself for the World Series!
The real change came in my understanding of atonement and how to make it a part of my life — not just on Yom Kippur, but every day.
For many years, I have been a member of a "12-step" program for my sugar addiction. One of the most powerful lessons I have learned through this program is to make "living amends." Simply put, I must be aware of those whom I have wronged – on a daily basis. As soon as I realize that I have wronged someone — or even think I may have — I try to make amends. This is especially important in situations where I may still think I'm right, but the manner in which I expressed myself was too strong or possibly condescending. Maybe I had a right to sit quietly and read at lunchtime, but I did not need to totally ignore the person who walked into the room. Maybe I was so sure of my solution to a challenge that I cut someone else out of the conversation. And, while I was definitely right in correcting my daughter when she started to turn down the wrong street, I could have had more empathy for her as a new driver! Making those living amends in a timely fashion helps me maintain rich and meaningful relationships. It's a message to those with whom I engage that relationships are sacred and must be treated as such. The Yom Kippur of my childhood was stuffy, confusing, and a bit overwhelming. Today, Yom Kippur is a meaningful day of reflection — about how I have atoned over the past year. What did I learn from those moments of asking for forgiveness? Did the other person really hear my apology? Did I mean it? Has my behavior changed at all? How will my actions be different in the coming year? I take stock of my efforts throughout the past year and set a path of continued self-reflection and action for the coming year. And I thank God I don't have to wear "fall clothes"!
Originally published in Ten Minutes of Torah, a daily e-mail on a topic of Jewish interest. Sign up now to add 10 minutes of Jewish learning to your life each day!
Related Posts
Image
These are Torah portion haikus.
Image
These Haikus focus on weekly Torah portions.
Image
These Haikus focus on weekly Torah portions.