Yesterday, in his powerful eulogy to those who were lost during the tragic shooting in Tucson, AZ on January 8th, President Obama insisted, "at a time when our discourse has become so sharply polarized - at a time when we are far too eager to lay the blame for all that ails the world at the feet of those who think differently than we do - it's important for us to pause for a moment and make sure that we are talking with each other in a way that heals, not a way that wounds."
Today, more than fifty faith leaders from across the nation, including our own Rabbi David Saperstein, heeded that call in an open letter to Congress. Expressing their support for those who were wounded and their grief for those we lost, Christian, Muslim and Jewish clergy members from a variety of religious organizations and congregations joined together in echoing the President's call for thoughtful reflection and dialogue as we cope with and endeavor to understand Saturday's violence.
Today's letter, posted on Faith in Public Life and printed as an ad in Roll Call, asks Members of Congress to, "serve as stewards of our democracy by engaging ideological adversaries not as enemies, but as fellow Americans." Signatories, including Rev. Jim Wallis of Sojourners, Dr. Sayyid M. Syeed of the Islamic Society of North America, Rabbi John A. Linder of Temple Solel in Arizona and Dr. Joel C. Hunter of Northland - A Church Distributed, also pledge to foster such an environment of open, tolerant and meaningful debate in their own communities.
While words can only go so far in salving the national wound left in the wake of this tragedy, it is reassuring to see the faith community readily adopt President Obama's charge. May we all follow their example and in so doing, attend to that enduring project of creating a more perfect Union.
Related Posts
Image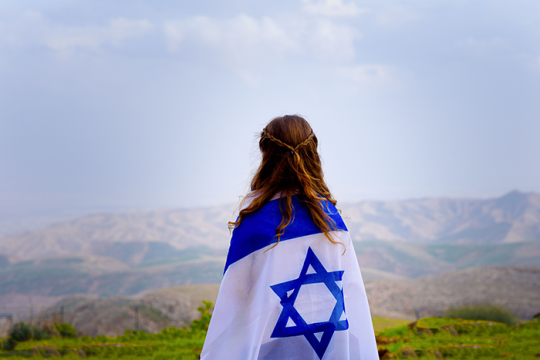 We stand with the people of Israel during these difficult and challenging days and pray for the safety and immediate release of all of the hostages. See our resources and actions you can take.
Image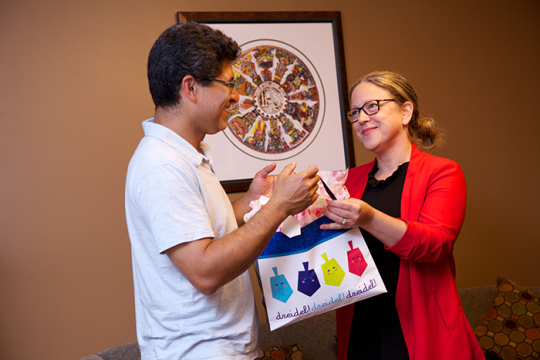 Hanukkah is one of my favorite holidays, partially because it gives me the opportunity to give gifts to my loved ones every night for eight nights! Gift giving with intentionality is one of my favorite ways to express affection while teaching my child about Jewish values and traditions.
Image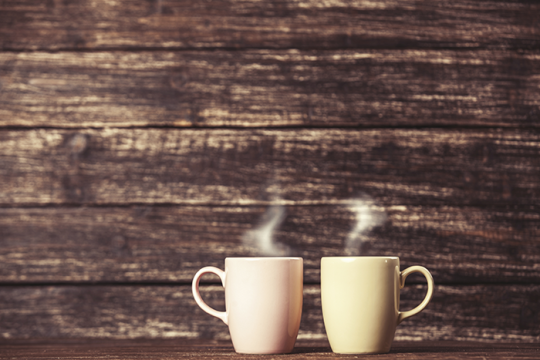 In the winter months, adding elements of simplicity, presence, and coziness can elevate the rituals and intentions of Shabbat. Here are a few tips for your most hygge/heimish Shabbat yet!