Image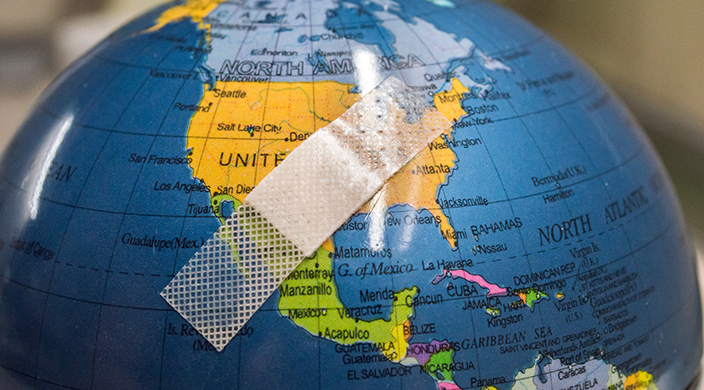 The deeply polarizing 2016 election elevated rifts in our social fabric, underscored the pain of those who feel excluded from our evolving economy and culture, and emphasized a persistent distrust and scapegoating of "the other." Throughout the campaign, we heard violent, exclusionary, and racist rhetoric in ways not seen in mainstream politics in a generation. We witnessed thinly veiled allusions to centuries-old anti-Semitic propaganda, hate crimes against Muslims, and deplorable actions and threats against marginalized populations.
Our tradition's ageless and enduring call of Torah to rodeph tzedek – pursue justice – continues to inspire today's Reform Movement. As members of the largest and most diverse Jewish denomination in North America – which includes liberals and conservatives, Democrats, Republicans and independents alike – we have a responsibility, individually and collectively, to reject hate and help heal our nation. We are called to stand up for values that are central to Reform Judaism and now are threatened – a just immigration policy, universal health care, LGBT equality, and unfettered access to the ballot.
The need for tikkun olam, world repair, at this moment is enormous. So, how can we act in ways that are nonpartisan, principled, Jewishly-inspired, and universally applicable?
There are several things every Reform Jew can do now.
The Reform Jewish community stands united against hatred and bigotry and for respect and justice. We have a long and proud history of working with elected leaders from across the ideological spectrum to advance our social justice goals. When our values are at stake, we speak loudly and clearly, championing religious liberty, defending reproductive rights, and upholding constitutional principles of equal justice.
The challenges we face today are significant and we must respond to them robustly – and in new and creative ways. Each of us must be ready to do our part to protect and advance that which we hold dear. The knowledge that I am part of our powerful the Reform Jewish community – rooted in tikkun olam, proud of its history of activism, and committed to the work ahead – sustains me. Never have the words of Pirkei Avot (2:21) resonated more for me: You are not required to finish the task, but neither are you free to desist from it.
Related Posts
Image
The COVID-19 pandemic has shifted so much of how we engage Jewishly, but Shavuot is a fantastic holiday for families to celebrate from the safety of their homes. Here are a few ways you and your family can observe this rich, festive Jewish holiday this year.
Image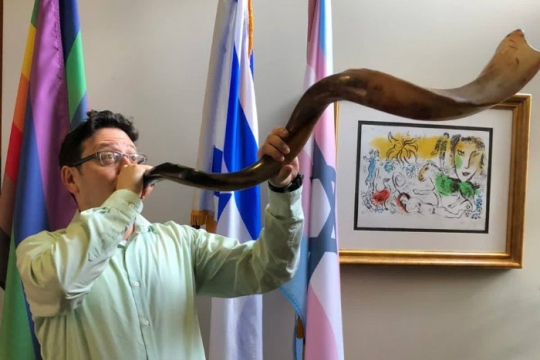 Rabbi Max Chaiken, our Ten Minutes of Torah commentator for the Book of Deuteronomy, is the associate rabbi of Congregation Kol Ami in Los Angeles, CA. We talk to him about his Jewish journey and the ideas behind his commentaries.
Image
A classmate recently snapped a photo of a billboard promoting Israel's right-wing Yachad party that read: "So there won't be a child with a father and a father!"