Image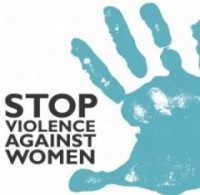 Although the Senate passed a bipartisan version of VAWA last month that would extend protection from intimate partner violence to all victims regardless of sexual orientation, gender identity, immigration status or residence on tribal lands, the House of Representatives stripped those provisions and engaged in partisan bickering over the version offered by Rep. Sandy Adams (R-FL). Beyond the exclusion of certain groups of victims from protection, the House-passed version of VAWA is also flawed because of an amendment that would allow faith-based organizations receiving VAWA funds to discriminate based on religion in their hiring practices. The Rules Committee invoked a closed rule on this legislation, meaning that no amendments could be offered on the House floor aside from the Manager's Amendment previously adopted by the Rules Committee. The Reform Movement, along with 46 other organizations, signed a letter urging the House to reject the VAWA amendment because it violates the U.S. Constitution (see the full text of the letter at the end of this post).
The First Amendment protects the free exercise of religion and prohibits the government from favoring one religion over another, or religion over no religion at all. The Manager's Amendment to VAWA violates the First Amendment by allowing organizations to impose a religious test on prospective employees whose salary comes from federal taxpayer dollars. Federal funds should not be used to discriminate on the basis of religion, period. Unfortunately, the House passed the Republican-sponsored version of VAWA by a 222-205 margin, with the Manager's Amendment allowing religious discrimination in place. The legislation will now proceed to conference committee where the differences between the House and Senate bills will be hammered out. We hope to see this amendment removed—and protection for all victims of domestic violence restored—in the final legislation that goes to President Obama's desk for his signature.
 Dear Representative: The undersigned religious, education, civil rights, labor, and women's organizations write to voice our opposition to the language of the Adams Amendment (Amendment #1) to H.R. 4970, the Violence Against Women Reauthorization Act of 2012. We oppose the Adams Amendment insofar as it would alter the nondiscrimination clause in the base bill to remove protections that bar federally funded religious discrimination. We urge you to Vote NO on the Adams Amendment, as government funds should not be used to underwrite employment discrimination within government-funded projects and activities. We appreciate the important role religiously affiliated institutions historically have played in addressing many of our nation's most pressing social needs, as a complement to government- funded programs. Indeed, many of us are directly involved in this work. We also recognize that the separation of church and state is the linchpin of religious freedom. In our view, effective government collaboration with faith-based groups does not require the sanctioning of federally funded religious discrimination. In accordance with Title VII of the Civil Rights Act of 1964, religious organizations may prefer co-religionists in hiring when using their own private funds. The Adams Amendment, however, would permit religious organizations to take VAWA funds and use those funds to discriminate against a qualified individual based on nothing more than his or her religious beliefs. VAWA should protect against taxpayer dollars being used to underwrite jobs where religion is a factor in hiring decisions. Adopting the language in the Adams Amendment would be inconsistent with the longstanding principle that federal dollars must not be used to discriminate. Accordingly, we urge you to vote No. Sincerely, African American Ministers in Action, American-Arab Anti-Discrimination Committee (ADC), American Association of University Women (AAUW), American Civil Liberties Union (ACLU), American Humanist Association, American Jewish Committee, Americans United for Separation of Church and State, Anti-Defamation League, Baptist Joint Committee for Religious Liberty, Catholics for Choice, Center for Inquiry, Council for Secular Humanism, Disciples Justice Action Network, Equal Partners in Faith, Family Equality Council, Feminist Majority, Gay & Lesbian Advocates & Defenders, Hindu American Foundation, Human Rights Campaign, Institute for Science and Human Values, Interfaith Alliance, Japanese American Citizens League, Jewish Council for Public Affairs, Jewish Women International, Lambda Legal Lawyers' Committee for Civil Rights Under Law, Legal Momentum, NAACP, National Center for Lesbian Rights, National Coalition Against Domestic Violence, National Council of Jewish Women, National Education Association, National Gay and Lesbian Task Force Action Fund, National Partnership for Women & Families, National Organization for Women, Parents, Families and Friends of Lesbians and Gays (PFLAG) National, People For the American Way, Secular Coalition for America, Sexuality Information and Education Council of the U.S. (SIECUS), The Sikh Coalition, Transgender Law Center, Union for Reform Judaism, Unitarian Universalist Association of Congregations, United Church of Christ, Justice and Witness Ministries, United Methodist Church, General Board of Church and Society, Women of Reform Judaism
Related Posts
Image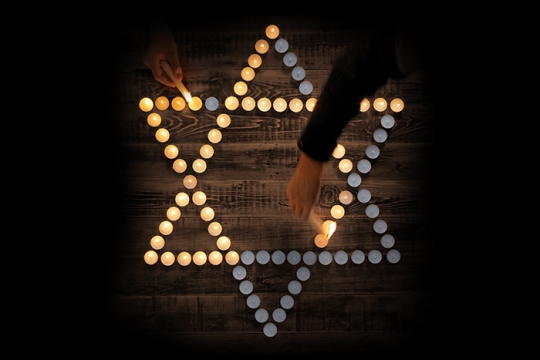 What does it mean to remember? It is to live in more than one world, to prevent the past from fading, and to call upon the future to illuminate it.
Image
A camel carrying a load. A golden pair of balanced scales. An open heart and an open mind. These are three of more than two dozen artists' visions of justice and righteousness featured in the invitational exhibition, "Tzedek Boxes: Justice Shall You Pursue."
Image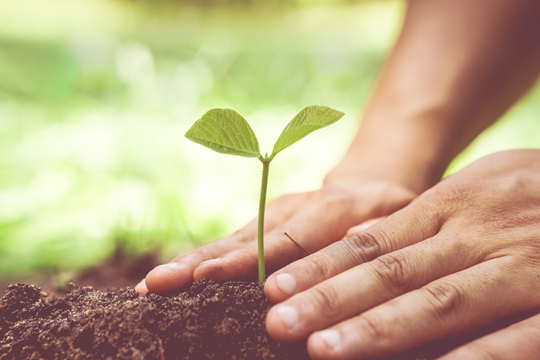 Tu BiShvat, the Jewish New Year of the Trees, is upon us. While it may not be the most celebrated new year in the Jewish tradition, there is a simple power to the holiday - the call for us to become attuned to nature and learn what it can teach us about personal growth.