This originally appeared in the World Union for Progressive Judaism's newsletter dated July 28, 2011.
The Reform Movement in Israel marked a victory last week when the Tel Aviv Administrative Court ruled that the city of Netanya must allocate a building for the local Reform community, which it committed to do years ago, and to renovate it at the municipality's expense.
"Following an intense legal battle, the Netanya community finally won the right to build a permanent home," said Rabbi Gilad Kariv, director of the
Israel Movement for Progressive Judaism (IMPJ)
. "This is a significant and historic victory for the community, and a testament to the dedication, perseverance, and passion that characterizes the work of the
Israel Religious Action Center (IRAC)
."
Orly Erez-Likhovski, one of the senior attorneys at IRAC, worked on the case for more than four years. "This congregation has been praying and celebrating together for about 30 years, but they have been forced to move around to find places to pray because the city of Netanya would not give them land to build a synagogue," she said. "The city claimed that there was no space, but their actions made it clear that the reason for the lack of space was that this was a Reform congregation.
"When the congregation in Netanya found space for a synagogue, they asked the municipality to grant them the land, but the municipality refused. The Mayor of Netanya refused to do anything to help the congregation for political reasons -- she feared she would lose the support of Netanya's Orthodox population," said Erez-Likhovski.
"Last week, the judge ruled in our favor and demanded that the municipality grant the congregation a building to use as a synagogue."
This is the first time a court has forced a municipality to give a Reform congregation a synagogue.
"We truly appreciate the contributions and leadership of the community volunteers as well as our colleagues at IRAC who represented us before the High Court and in front of City Hall," said Rabbi Kariv. "Gradually, our communities are able to build permanent residences, both sanctioned and substantially funded by local authorities. Our task is not complete as many of our congregations still pray in temporary structures.
"Nonetheless, this verdict provides support and momentum for the ongoing effort to establish sanctuaries throughout our communities. We hope that this year, the Chanukah candles will shine through new windows attesting to this miracle, and we congratulate our friends in the Netanya community on their legal victory," he said.
Click
here
to read the article in The Jerusalem Post.
Related Posts
Image
There are a few days in my life that stand out. There are the big milestones: my first days of school, going to camp for the first time, and my first homerun. Another one of those dates that stands out is December 28th, 2015. That was the day that I made aliyah and became an Israeli citizen.
Image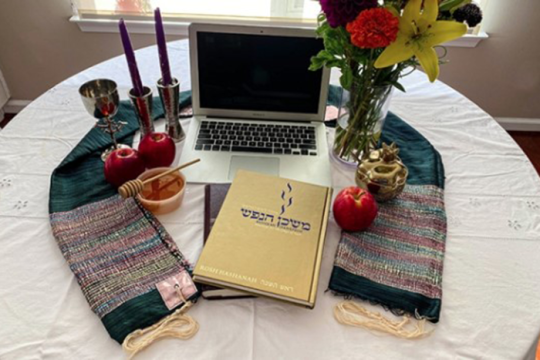 As I boarded the plane to Israel in the summer of 2002 for my first year of rabbinical school at HUC in Jerusalem, my mother said, "Please, just don't meet an Israeli." As soon as the plane touched down at Ben Gurion airport, I knew that I was home. A few months later, I met that Israeli. From our first conversation, he understood that I was studying to be a rabbi, and I understood that he wanted to live only in Israel.
Image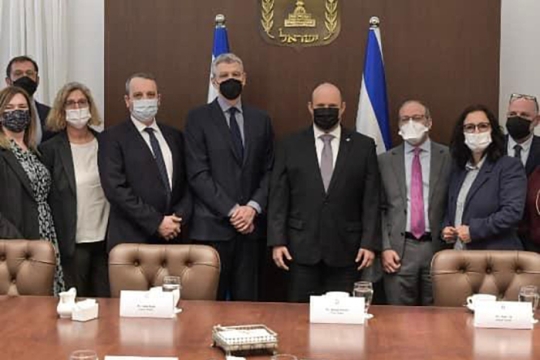 In meetings with the President of Israel, Isaac Herzog, Defense Minister Benny Gantz, Finance Minister Avigdor Lieberman, Transportation Minister Merav Michaeli, and Foreign Minister and Alternate Prime Minister Yair Lapid, we discussed the crisis in Ukraine, the future of the Kotel, ensuring more funding and rights for non-Orthodox Jews, combatting racism, and stopping extremist violence against Palestinians, in addition to other pressing issues.