Image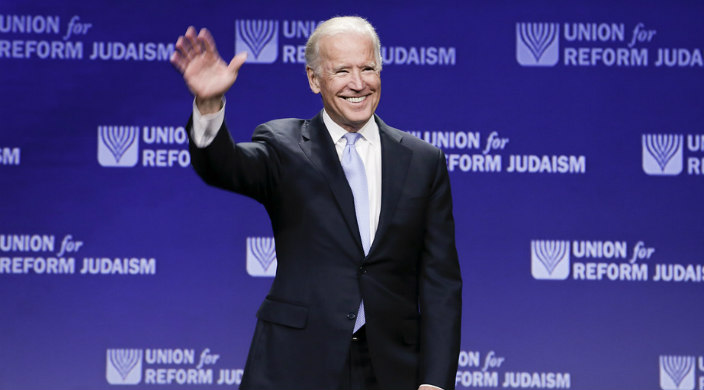 "You didn't just lobby me, you educated me," Vice President Joe Biden told more than 5,000 Jewish leaders gathered in Orlando, FL, for the Union for Reform Judaism's Biennial convention.
"You reinforced everything I learned at my father's table," he said, thanking the Reform Jewish community for leading the way on social justice issues such as civil rights, women's rights, gun violence prevention, marriage equality, economic inequality, and more.
Biden described his father as a righteous Christian who had expressed deep disappointment that the U.S. turned away Jewish refugees fleeing the Third Reich aboard the German transatlantic liner St. Louis, where they were "close enough to see the lights of Miami."
"My Dad characterized that as un-American," Biden said, "and I suspect that's why he had such a deep and abiding commitment to the formation of the Jewish state."
As a father himself, Biden took each of his children and grandchildren to Europe on their fifteenth birthday, in part to visit Dachau and "appreciate the resiliency of the Jewish people." Along with his friend Tom Lantos – the only Holocaust survivor to have served in Congress – Biden also took his sons to Hungary.
"Tom would constantly repeat: 'The veneer of civilization is paper thin,'" he said. "I've taken that to heart. That is why our support for Israel is rooted so deeply in a moral – as well as, for most of us, a personal – commitment."
"There is nobody in American politics today," Biden said, "who I will take second place to in my affection for and defense of Israel."
He noted, however, that his commitment to Israel does not preclude criticism of it, saying that he has had his share of differences with Israeli leaders and that he doesn't think the Jewish State's settlement policy makes sense.
"But no disagreement I've had with an Israeli leader – and no disagreement President Obama has had – has lessened a single iota our enduring, unwavering commitment to be the guarantor of Israel's security," he said, delving further into the current administration's relationship with the State of Israel.
Eventually turning to the recent Iran agreement, Biden thanked Reform Jewish leaders for "withholding judgment until you had the facts" of the plan. He assured attendees that the United States is committed to preventing Iran from acquiring nuclear weaponry.
The more serious threat to Israel, he said, is the attempt by many around the world to delegitimize Israel's right to exist as a Jewish, democratic state, which he described as "bigoted" and "little more than anti-Semitism, plain and simple."
Finally, the vice president concluded his address by thanking the thousands of Jews in attendance "for never remaining silent, for never hedging your commitment to the pursuit of justice, for enforcing the foundational values of America, and for answering the Jewish injunction to heal the world – tikkun olam."
Watch the entirety of Vice President Biden's address:
Related Posts
Image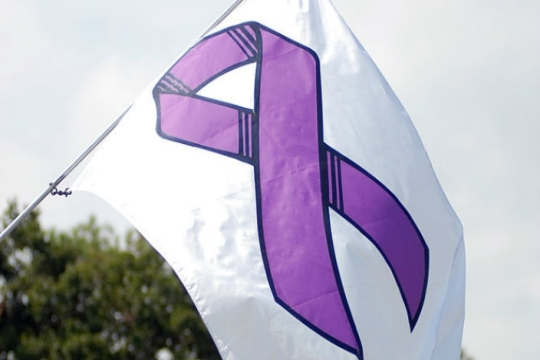 October is Domestic Violence Awareness Month (DVAM) in the U.S. Each of us likely knows someone, either in our Jewish community or our secular communities, who has been impacted by or is a survivor of domestic violence.
Image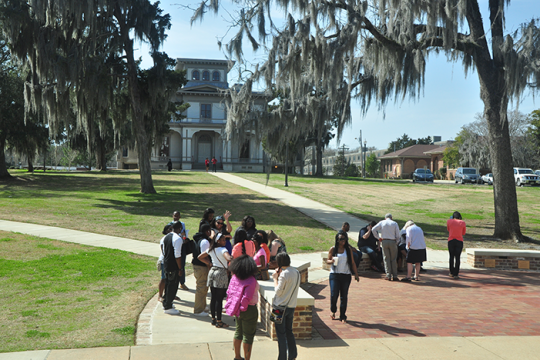 As a graduate of both Tougaloo College and Jackson State University, the recent bomb threats to Historically Black Colleges and Universities (HBCUs) are personal to me. Since January 2022, over a dozen HBCUs have received bomb threats; several of those threats were received on the first day of Black history month. The continuous attacks on institutions of higher learning; places of worship and individual attacks are a direct threat to our everyday existence.
Image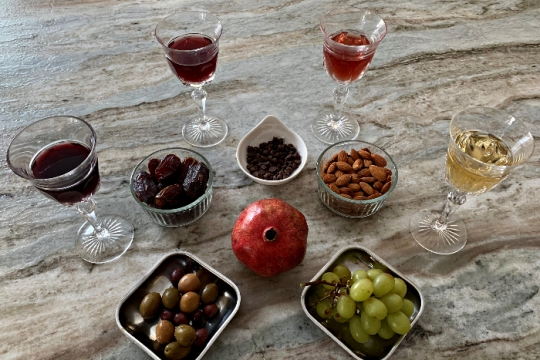 As I thought about what would be involved if we did our own Tu BiShvat seder, it seemed interesting and fun. Tasting lots of fruits? Marking a time to appreciate, mindfully and respectfully, trees and the earth? Drinking wines and grape juices? Yes, please.