Image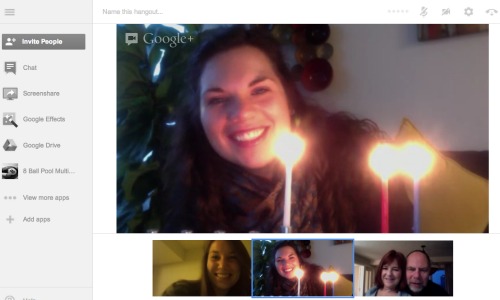 This year, I had an incredible Hanukkah experience with my family even though we live nowhere near each other. It all started with the realization that it's possible to have multiple people on video chat. This sparked an idea to get the extended family together for the holiday.

I'm in Chicago now. My parents live in Birmingham, MI. My sister just graduated from Michigan State (mazal tov!). I have a stepbrother in Cincinnati, stepsister-in-law in Florida, and stepsister with her beautiful family in Tulsa. My cousins are spread out everywhere from New York to Pittsburgh to California. But with a little time-zone coordination, we were all coming together for the first night of Hanukkah.

We found a time that worked best for everyone, set up all the candles, and easily got onto a multi-household video call. It felt like we were all in the same room! After lots of excited hellos and funny faces, we all sang the blessings and songs then shared stories. Sometimes it was hard to hear because we were all talking over each other, but that's no different from when we're actually in the same room. When it was time to hang up, we all knew we had just experienced something special, and we wanted to do it again. We set up times for the next seven nights and invited even more family members.

On the third night, I was driving home from dinner with a friend when I got a call from my dad: "Where are you? I've been calling you on the computer. It's Hanukkah time!" (He said this like we've been doing it this way for years). I was still 20 minutes from home, so I pulled into a gas station parking lot and loaded the Google+ app. A few moments later, I could see my family from all over the country on my phone! I sat in my car and sang along to the blessings as I watched them light the candles. How amazing is our technology that we can just stop, wherever we are, for a few minutes of sacred family time?

The realization that this is possible has revolutionized my family's sense of together-ness. It's hard to be so far apart. Talking on the phone helps, but seeing faces is so much more powerful. We love seeing each other this way, and now plan to do it for every holiday that we can't be physically together.
Related Posts
Image
Two films from acclaimed Jewish filmmakers have debuted during award season this year, each taking semi-autobiographical looks at troubled childhoods. Each picture delivers award-worthy performances from many well-known actors, including Anthony Hopkins and Michelle Williams as sure bets to score Oscar nominations.
Image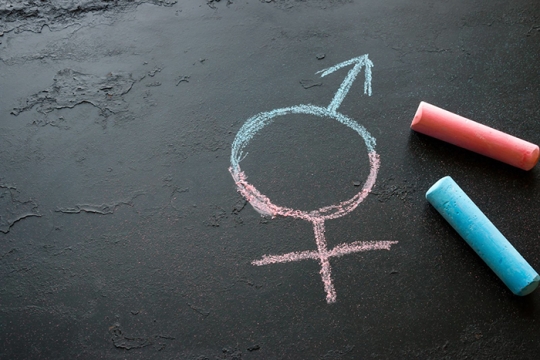 The Union for Reform Judaism, Jewish Grandparents Network, and Keshet are collaborating on a series of conversations to support grandparents and other loving adults who are interested in providing affirming spaces for gender expansive, non-binary, and transgender young people. These sessions provide grandparents with foundational knowledge, shared language, and inclusive practices.
Image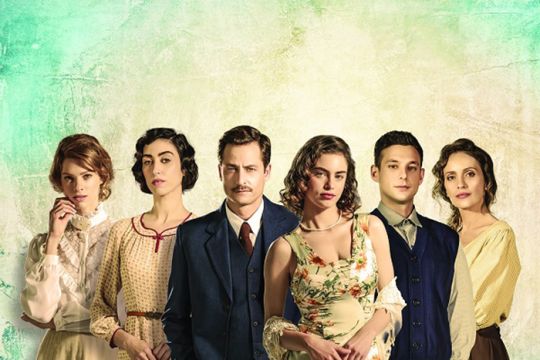 American audiences may be unaware of the remarkable new series, The Beauty Queen of Jerusalem, which debuted on Netflix earlier this year. This award-winning TV show follows in the footsteps of other acclaimed Israeli exports like Shtisel and Fauda.