Image
Last month I visited Beit Shemesh, a city less than an hour's drive from Jerusalem. We had read about some of the most noteworthy incidents there, such as when a young girl was spat on by an ultra-Orthodox extremist on her way to school. However, we could not imagine the enormity of the on-going challenge represented by the treatment of women in Beit Shemesh.
Our tour started in one of several Haredi neighborhoods where we immediately noticed several large street signs prohibiting women from walking or "loitering" on the sidewalk outside of synagogues, lest men encounter them when they leave their prayers.  Following complaints by the Israel Religious Action Center (IRAC) on behalf of the local women, the municipality had removed some of these signs, but they mysteriously kept reappearing. Even more prominent were the many signs declaring that residents expected that women be dressed "modestly," because their presence or their dress might be hurtful to the neighbors' devotion to God. It was clear, however, that our hosts considered the prominent street signs to be as much an expression of territoriality as they are of piety.
We also encountered religious extremism in the form of signs proudly proclaiming that there was no internet in Haredi buildings and a plot of land designated for a soccer field that was dug up and no longer used because the local Haredi rabbi had prohibited the playing of sports.
When my hosts and I shared more of our personal journeys, we were surprised that we did not fit our preconceived notions of one another. In some ways, our paths had even converged – one Orthodox woman had worked in banking for many years before making aliyah and another still manages bond portfolios remotely for a well-known U.S. firm. What sticks with me more than anything else was how proudly and insistently the women defined themselves as "pluralistic," the opposite of exclusivist or exclusionary – not just modern Orthodox Jews, but pluralistic Jews. We had quickly found the bedrock of our common ground: a shared devotion to living Jewish values, especially those of respecting each other's religious practices and commitment to the people of Israel.
As the local women of Beit Shemesh promised to fight on for a pluralistic and democratic society – something they acknowledged would not have been possible without the support of IRAC – I felt more profoundly than ever before my unwillingness to accept religious fundamentalism.
It was a moving experience for me, one I have been eager to share. It was also a reminder of why we're so proud to be associated with IRAC, and why it's so important to speak up for the cause being championed by the brave women I met "on the front line" in Beit Shemesh.
There is so much more vitally important work to do. Let us not take for granted what we have, or what we – men and women alike – can and must do to support this cause. Please join me in supporting the Israel Religious Action Center and their continued fight for religious pluralism in Beit Shemesh and throughout Israel.

Gary Perlin and his wife, Rabbi Amy Perlin, are long-time friends and supporters of the Israel Religious Action Center. On their recent trip to Israel, Gary visited Beit Shemesh to see firsthand the issues IRAC works on daily. He was accompanied by Orly Erez-Lachovsky, a lawyer from IRAC and several local Orthodox women who we are helping to push back against gender segregation and exclusion in Beit Shemesh.  On behalf of the North American Reform Jewish Movement, the Religious Action Center of Reform Judaism thanks the Perlins for their continued partnership and deep commitment towards creating a pluralistic Israel.
Related Posts
Image
Nearly two months ago, our Just Zionism group landed in Israel as the election to cement a far-right government in the Knesset was taking effect. When we landed, I had a surface-level understanding of Israeli politics but was about to get a crash course on the election's implications for the activists who were heartbroken by the results.
Image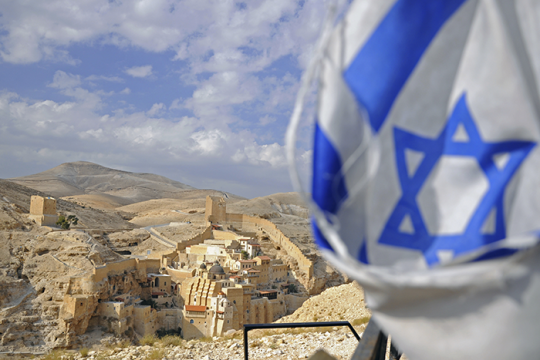 On November 2, 2022, I landed at Ben Gurion Airport for the first time. Filled with many emotions, this being my first trip to Israel, I decided to keep an open mind as I joined twelve young adult leaders on a journey to learn more about Israel, Zionism, and why Jews in the Diaspora, especially in the United States, should be engaged.
Image
There are a few days in my life that stand out. There are the big milestones: my first days of school, going to camp for the first time, and my first homerun. Another one of those dates that stands out is December 28th, 2015. That was the day that I made aliyah and became an Israeli citizen.