Image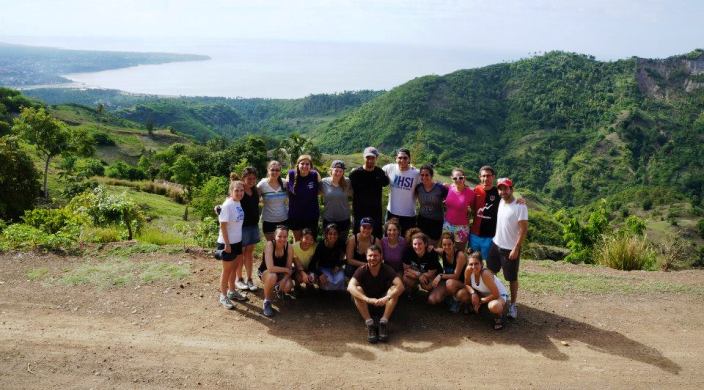 At the last count of the World Jewish Congress in 1997, there were 25 Jews living in Haiti. There is no native Jewish population to speak of in what is currently the poorest country in the Western Hemisphere. So, when I found myself leading a Havdalah service on a Saturday evening in the stunning seaside town of Jacmel, Haiti, two months ago, the experience definitely differed from my years spent welcoming the new week at URJ Eisner Camp, my Reform synagogue in suburban New York, or at Tufts University Hillel.
A few weeks after completing my sophomore year at Tufts this past May, I was en route to Haiti with Tufts Hillel and the American Jewish Joint Distribution Committee (JDC). Although the JDC is a Jewish humanitarian assistance organization dedicated to saving the world's poorest Jews and revitalizing Jewish life throughout the world, it mobilized within hours of the catastrophic earthquake that struck Haiti in January 2010 and has since raised about $8.7 million to help the country rebuild after this tragedy. I was lucky enough to travel to Haiti on a service-learning trip with 14 other Jewish Tufts students, a Hillel staff member, and a JDC staff member. I knew this would be a Jewish trip, but how would religion be incorporated when we were visiting a nation with a Jewish population listed as "N/A" on the JDC website?
As a precaution, we were forewarned not to shout about our religion while in Haiti. There was not a great deal of anti-Semitism to worry about, but we were told it would be prudent to be careful, especially because we'd already stand out as a large group of white, English-speaking, backpack-wearing, photo-taking tourists. However, when we arrived at Ecole Nouvelle in Zoranje, the school (run by PRODEV, a Haitian education foundation) where we would be spending three days working with our Haitian peers to clean up an amphitheater, I found myself surrounded by Stars of David painted on many buildings, and even a large Israeli flag painted on a prominent water tank. I also found that Haitians were not afraid to talk about religion. Among some of the first questions I was asked by my new Haitian friends were which Christian denomination I identified with, why US dollars say "In God We Trust," and whether or not I believed in God. I decided not to heed the warnings and, when I explained that I was Jewish, my new Haitian friends were interested in my religious beliefs – and were unsurprised by them, because they already knew the JDC as a Jewish organization.
I was continually surprised by the connections to Judaism I found in Haiti. Post-trip, I learned that Haiti took in about 300 Jewish refugees from Central Europe in the late 1930s as the Holocaust was looming. Haitians are also very aware of Israel and have a lot of respect for the Jewish people. In 1947, Haiti voted for the UN partition of Palestine in 1947, which created the state of Israel – especially after Haiti's earthquake, Israel was one of the first nations to send doctors, nurses, rescue teams, and supplies to help. Fun fact: Haitians also love Manischewitz wine! Haiti is a huge importer of Manischewitz;peach and cherry-flavored versions of the wine are readily available in supermarkets, and the drink is especially popular with ice and Sprite.
Rather than feeling out of place and homesick leading that Havdalah service, I was comforted by a balance between the familiar (a candle, songs I've sung all my life, a Kiddush cup) and the distinct (a sea breeze trying to blow out that candle, Haitian Vodou music in the background, and a distinct taste of cherry cough medicine in my wine). The undeniable and unexpected connections I found with the people I met in Haiti certainly made the world feel a whole lot smaller and the Jewish community feel a whole lot less isolated and misunderstood.
Rachel Wiskind is a youth communications intern at Union for Reform Judaism through the Collegiate Leadership Internship Program (CLIP). Originally from Westchester, NY, she will be a junior at Tufts University in the fall studying Judaic studies and psychology.
Related Posts
Image
in the beginning Oneness breathed us into life we are unity
Image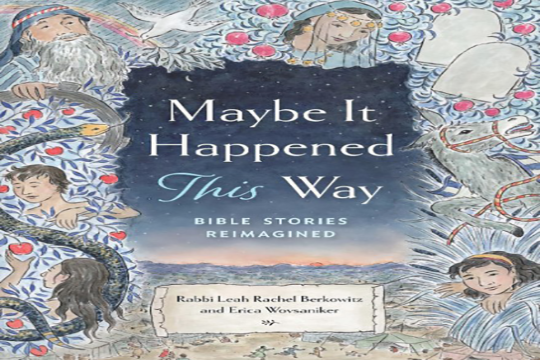 "Tell me a story" is a constant refrain for those of us with children in our lives. Almost as often, when the last page is turned, the child looks up and asks, "again?" Sometimes, this is a joy. Sometimes, re-reading, and re-reading some more, becomes a burden.
Image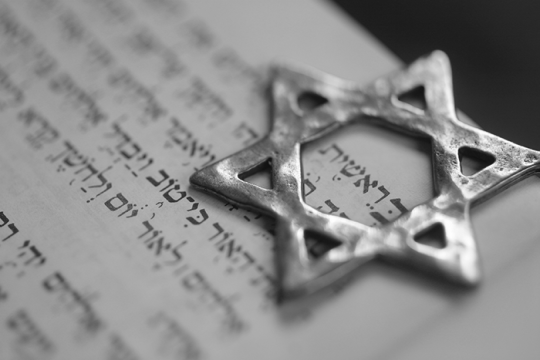 In the many years (57 to be exact) that I have been in an interfaith marriage, I felt somehow removed from antisemitism. I was raised in a Roman Catholic family, and, while there were a few comments from aunts and uncles when I got engaged, it was the 1960s, and I was in love. I believed we would figure it out as we went along.