Image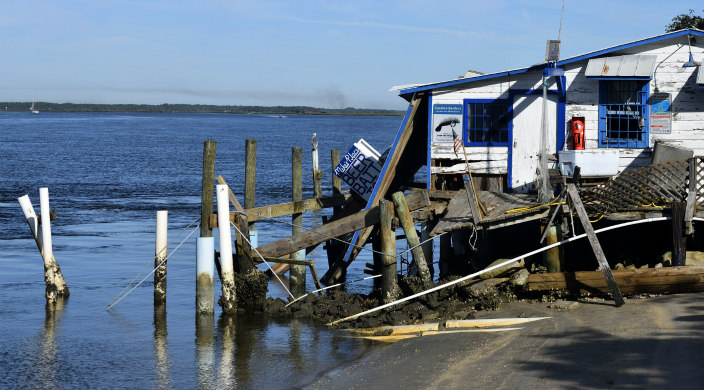 "For You, O God, silence is praise!" (Psalm 65:1)
In the face of Hurricane Irma, which disrupted and devastated the lives of many, silence is appropriate.
There are no words to convey our feelings. There are no words to express our relief that we are still here. Though our property may have suffered damage, we are still here.
In my own congregation, Bat Yam Temple of the Islands in Sanibel, FL, where I am just beginning my tenure, we are taking things day-to-day. Depending on how quickly the return to normal, including the restoration of water, electricity, and other services, unfolds, I am hopeful that we will be in our regular worship space in the Fellowship Hall of the Sanibel Congregational United of Christ for the High Holidays. Our observance of the season will begin this Saturday evening at what I am told will be the community's first-ever Selichot worship service. If our worship space is untenable, we will hold Selichot in a private home or, if necessary, a local hotel.
This season is one of renewal and atonement. Rosh HaShanah celebrates the creation of the world. More specifically it celebrates the values of the Genesis creation story.
For me, the "truth" of that story is that our lives have purpose and meaning. God, having created human beings in God's image and given us "sway over the fish of the sea and the birds of the sky, over the beasts, over all the earth, over all that creeps upon the earth," tells me that we humans – not the alligator or the shark – are responsible for the quality of life on this earth (Genesis 1:26). God's hope, I believe, is that we will use our individual talents to forge a just, caring, and compassionate society on this planet.
A natural disaster challenges those ideals, but also has the potential to strengthen them. We must find the strength to recreate our world. Silence and reflection help us find that strength. One of my favorite prayers serves as an appropriate reflection: "Help us O God, to distinguish between that which is real and enduring and that which is fleeting and vain."
Our house, our car, our boat, our furniture, all mean a lot to us. They represent years of work, and pride in what we have achieved. But all these things are "fleeting and vain."
How we live and how we use opportunities and talents to help one another – these are the real and enduring foundations on which we can build a meaningful future.
Perhaps silence is the place to start.
Confronted by the disastrous sudden death of his two sons, Aaron, the High Priest of Israel, was silent. (Leviticus 10:3)
Thankfully, Irma's impact on most of us has been less devastating, but silence is still an apt response. Our neighbors in the Caribbean and the Keys have suffered far more profound damage then have we. Our hearts and our hands and our financial support must go out to them. Their trauma is profound. Their fate might have been ours. As God's partners on earth, we must validate and respond with caring love to their pain. We can give them the gift of silence, listening with empathy as they describe their losses. We can give ourselves the same gift, silently contemplating how we can provide the most meaningful help to those in need.
But then we must move forward and act.
We cannot undo Irma's destruction, but the future is ours to shape. As we come together as a community – no matter where we live – my prayer is that we will face that future with hope and courage.
Related Posts
Image
At 10, Jeff Erlanger appeared on "Mister Rogers' Neighborhood" in his wheelchair. I recently asked Jeff's parents about how they raised such a competent and loving son.
Image
When I became rabbi of Monmouth Reform Temple in Tinton Falls, NJ, I quickly discovered that some people in our community thought we were a church. Mail was addressed to "Monmouth Reformed Temple," and letters were addressed "Dear Pastor."
Image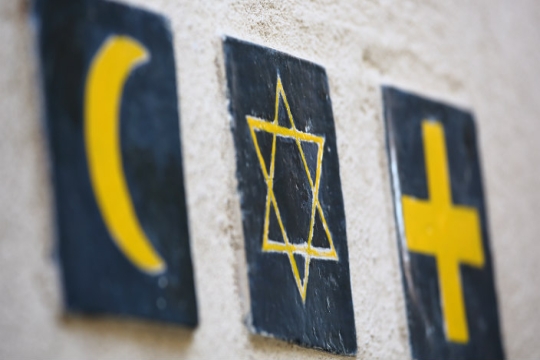 Read about Imam Abdullah Antepli, a Turkish-born cleric whose odyssey took him from anti-Semite to Jewish-Muslim bridge builder.