Image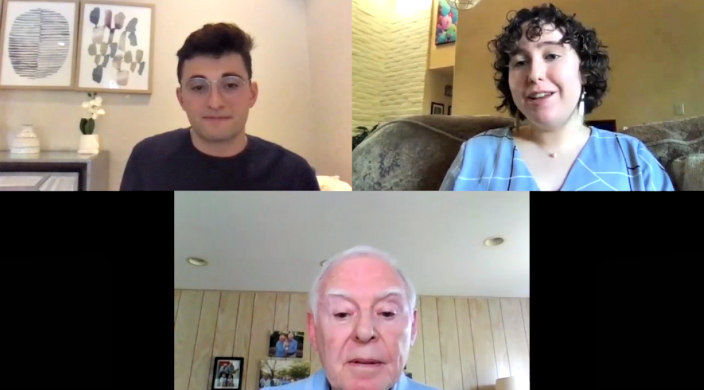 To end this year's observance of Yom HaShoah, Holocaust Remembrance Day, Reform Jewish teen leaders from NFTY - The Reform Jewish Youth Movement spoke with Holocaust survivor Ralph Rehbock to hear his story and talk about finding hope in times of darkness. 
NFTY President Maya Levy and NFTY Religious and Cultural Vice President Brandon Morantz led the conversation with Rehbock, now vice president of the Illinois Holocaust Museum & Education Center, who was born in Gotha, Germany, in 1934. After the events of Kristellnacht in 1938, Rehbock and his family were able to escape Germany with the help of a generous stranger and an American cousin.
Levy says of the experience:
"Right now, in this time of uncertainty, the observance of Yom HaShoah feels more powerful and essential than ever; it reminds us of the strength of our people. Right now, we are seeing a rise of antisemitism in our world, and while we're isolated in quarantine, it is easy to feel alone and helpless.

"On this day of Holocaust remembrance, though, I was reminded of hope and the power of persistence. Speaking with Ralph was a reminder of the power of resilience.

"Even 82 years after he was forced from his home due to hatred, violence, and antisemitism, Ralph is still sharing his story with pride. He is committed to speaking on behalf of the Illinois Holocaust Museum and Education Center in Skokie, IL, and encourages others to share their stories, as well. 

"His family's bravery in the 1930s, and his sustained bravery today are the greatest reminders that we won. We rose above the hate then and will continue to rise above it now."
Watch the full video on NFTY's Facebook page or below. 
Learn more about NFTY - The Reform Jewish Youth Movement and browse a calendar of upcoming virtual programming for Reform Jewish youth. 
Related Posts
Image
From Covid and climate change to the erosion of democratic norms and the decline of a shared sense of truth (and the list could go on), two things are clear. First, are we living in an age that tests our ability to sustain hope. Second, if despair dominates hope, we will be unable to meet the challenges that beset us.
Image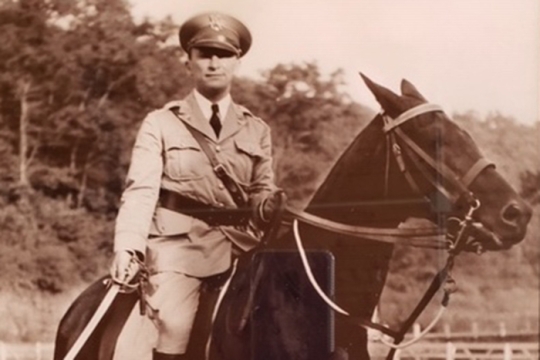 December 7 marks the 80th anniversary of the surprise military strike by the Imperial Japanese Navy Air Service on the US naval base at Pearl Harbor in Honolulu. The attack led to America's formal entry into World War II. What ensued would have a profound impact on Jews everywhere, including the American Jewish community.
Image
There are a lot of creative ways to make Hanukkah meaningful when we pause to ask ourselves a few good questions before automatically going into shopping mode.