Image
Do not text me;
I will not notice,
And may ignore it
anyway.
How can one hundred and forty of
anything
compel me
to answer,
unless I merely seek
distraction
and not return?

Do not leave a message
that I will not listen to
I will let the sounds wash over
me in my
inattentive attention,
while I wait
for the next thing
to move me
to the next thing,
so that I can wait
for something
to move me
again.

Do not call
Or cry out
Or speak the words to me
that You spoke
to them--
to Abraham
who held a knife,
Or his son
who let him.
I will not answer.
I will not hear
from the depths of this
wilderness
that is choked with
the bits and bytes
and slings
and arrows
of my days.

I will answer
the sound of the shofar
that stayed the hand
that meant to slaughter;
That rang out
and tumbled the walls
that surrounded my heart;
That sang
in aching and awesome mystery
to announce
the presence of God.
I will hear
in this wilderness,
I will hear
in my longing
and I will turn
and turn again
and listen,
and I will
answer the shofar.
Related Posts
Image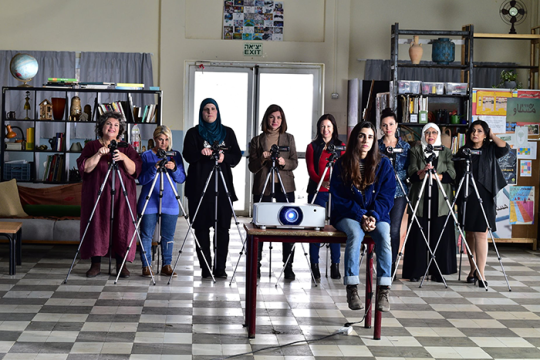 Both Arab and Jewish, young and old, the women of "Cinema Sabaya" learn about much more than filmmaking during the class; they discover that their differences are far outweighed by their bonds as women making their way in a patriarchal world.
Image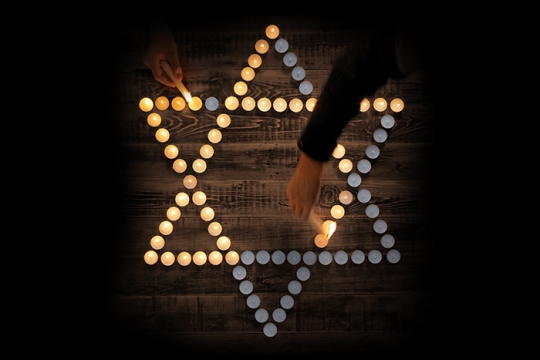 What does it mean to remember? It is to live in more than one world, to prevent the past from fading, and to call upon the future to illuminate it.
Image
A camel carrying a load. A golden pair of balanced scales. An open heart and an open mind. These are three of more than two dozen artists' visions of justice and righteousness featured in the invitational exhibition, "Tzedek Boxes: Justice Shall You Pursue."