In our community, we take to heart Rabbi Perlin's words, "Our sukkah is open for all to come and dwell." Whenever we have guests from Israel in our community, they are always invited to attend Shabbat services, and they are also invited to the bimah: for an aliyah, to hold the Torah, to dress the Torah, to carry the Torah. Not long ago, I invited one for an aliyah; at the oneg she told me that she had been to America before, but this time, she had promised herself that she would "make aliyah." It was something she had always wanted to do, but of course, she couldn't in Israel.
We "make aliyah" by emigrating to Israel. For this Israeli woman, "making aliyah" meant being called to the Torah in America. She could be a stranger to the Torah at home in Israel and yet embrace the Torah in America. In America, we revere the Western Wall--the Kotel--from afar, while our sisters in Israel can touch it. But they revere the Torah from a distance, while we can hold it in our arms.
According to Rabbi Judith Hauptman, Talmudic scholars struggled with defining the religious lives of women after the destruction of the Second Temple. The need to reinvent a set of religious practices based on prayer and home ritual challenged the Rabbis to reconsider the spiritual needs of women. Within the norms and constraints of Talmudic society, they sought to increase women's opportunities and even obligations for the ritual expression of their spiritual selves.
The concept of the "honor of the congregation," which has justified the exclusion of women from participation in the Torah service, is an issue of social custom: a person must not be represented before the community or before God, by someone who is inferior to him. As Hauptman notes, our Rabbis used their skills and their authority to improve women's spiritual lives in their own day (see Rereading the Rabbis, [Boulder, Colorado: Westview Press, 1998], pp. 232-33).
Just as the Rabbis understood, the participation of women in religious life is important for the spiritual health of the entire community. Both women and men seek to create holiness in their lives, as they live from day to day and season to season.
Welcoming our Israeli sisters into the shelter of Torah in America testifies to the boundless--and boundary-less--nature of Torah, as well as to the energy and inclusiveness of Reform Judaism. To share with them the "making of aliyah," whether in America or Israel, is to restore the health of Klal Yisrael. More than ever, this Sukkot let us make this our goal.
Rabbi Beth L. Schwartz is the rabbi of Temple Beth El in Knoxville, Tennessee.

(Originally published in Ten Minutes of Torah and Reform Voices of Torah)
Related Posts
Image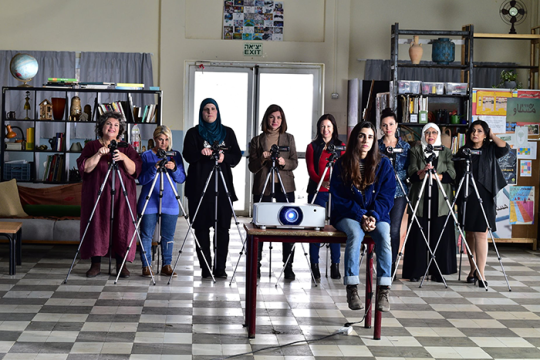 Both Arab and Jewish, young and old, the women of "Cinema Sabaya" learn about much more than filmmaking during the class; they discover that their differences are far outweighed by their bonds as women making their way in a patriarchal world.
Image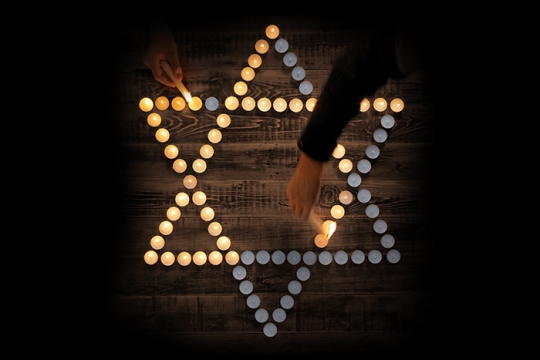 What does it mean to remember? It is to live in more than one world, to prevent the past from fading, and to call upon the future to illuminate it.
Image
A camel carrying a load. A golden pair of balanced scales. An open heart and an open mind. These are three of more than two dozen artists' visions of justice and righteousness featured in the invitational exhibition, "Tzedek Boxes: Justice Shall You Pursue."