Image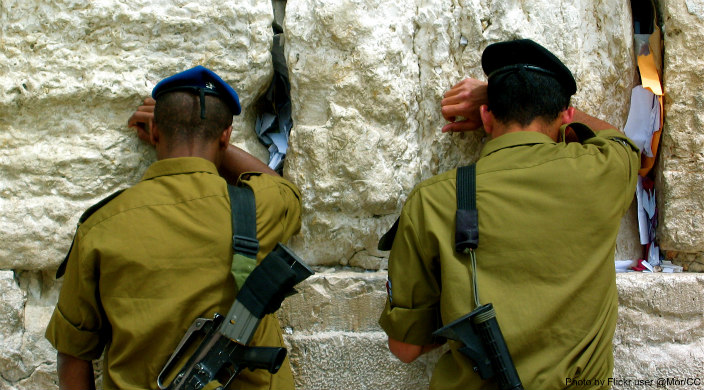 Every year, on the fourth of the Hebrew month of Iyar, Israel observes Yom HaZikaron, a day of memorial for fallen soldiers and victims of terror. Enacted into law by the Israeli Parliament (the Knesset) in 1963, the holiday intentionally falls the day before Yom HaAtzmaut, Israel's Independence Day. The progression draws a clear connection between the liberty that Israelis enjoy as citizens of a free, independent nation and the sacrifices of those who gave their lives in pursuit and protection of this freedom. The sorrow and mourning of Yom HaZikaron give way to jubilation and pride, as we understand that we cannot have one without the other.
This week, as we prepare to observe Yom HaZikaron, we will read Parashat Tazria-M'tzora. This double portion focuses acutely on purifying rituals and redemptive sacrifice, providing meticulous instructions for purification associated with bodily functions and the biblical affliction of "tza'arat," which many translate as leprosy. Unlike in Genesis and Exodus, but typical in the Book of Leviticus, this reading does not offer a straightforward narrative or direct intervention from God to hold our attention. Rather, it asks us to examine how ritual imbues our lives with meaning.
The Torah draws interesting connections among sacrifice, blood, and loss. Tazria-M'tzora is primarily concerned with Judaism's emphasis on life over death: because God is the source of all creation, the loss of a single life, or even the echo of a loss, removes a piece of God's creation from the world. Judaism also recognizes the great personal pain that often accompanies death, which is the reason we have such well-defined traditions for mourners.
In Tazria-M'tzora, a sacrifice is offered to account for the loss of life (and the subsequent distancing from God). We are taught to use ritual to draw closer to God. In mourning and honoring fallen soldiers on Yom HaZikaron, we do something similar. We acknowledge the painful reality of death, though in this case, we do so by taking time to focus on the great sacrifice these brave people made. Through our ritual commemoration, we once again seek to draw closer to God, and in honoring the sacrifices of those who have been lost, we invite the Divine into our community. Even for victims of terror, whose loss strikes us as so entirely senseless, the ritual and context of Yom HaZikaron seeks to offer comfort. In reflecting on a loss so seemingly devoid of meaning, we look to ritual to provide structure and to help us regain a sense of joy.
Immediately following Yom HaZikaron, we celebrate Yom HaAtzmaut, Israeli Independence Day. Yom HaAtzmaut goes beyond offering solace and comfort; it compels us to celebrate and experience the elation of realizing our centuries'-old longing for a Jewish state in the land of Israel. The poignant sadness of mourning takes hold for a day before we allow pure jubilation to permeate our lives.
This year, the Religious Action Center of Reform Judaism's biennial social justice conference, Consultation on Conscience, overlaps with Yom HaZikaron and Yom HaAtzmaut. As we gather together as a Jewish community dedicated to the pursuit of justice, we also must remember and commemorate those who have made the ultimate sacrifice in service to the Jewish people. During our Monday morning prayer service, we will join our prayers with those of our family and friends in Israel as we honor Israel's fallen soldiers and victims of terror.
In Israel, it is not only soldiers on the battlefield who fight to defend Israel's founding values. The Israel Religious Action Center (IRAC), too, for the last 30 years has been promoting equality and civil rights in Israel, and we will honor the organization and its work at this year's Consultation on Conscience. As a leading voice in fighting for religious pluralism in Israel, IRAC works every day to ensure the rights of all the country's citizens.
This Yom HaZikaron and Yom HaAtzmaut, as we honor and commemorate the immense sacrifice that Israel's soldiers and victims of terror have made, we also consecrate their loss through our renewed commitment to pursue peace. We celebrate Israel's founding, and with it, a Jewish homeland. We know that Israel's security and long-term peace in the region require our persistent attention and advocacy. We pray for and work toward a day when, in the words of Isaiah, "nation will no longer lift swords up against nation and they shall learn war no more" (2:4).
Join us in our movement-wide effort to support the Reform Movement in Israel through a generous donation.
Related Posts
Image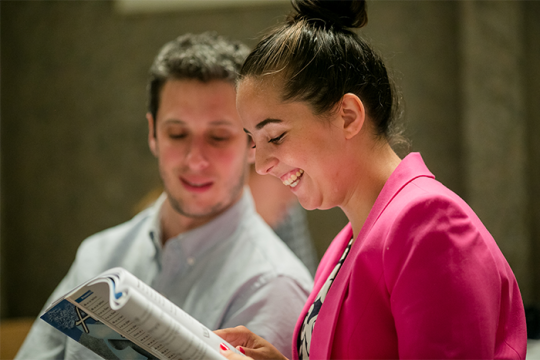 Lifelong learning, however, can be easier said than done. For many, as they enter adulthood, with its competing demands and obligations, setting aside time for learning – and especially for Jewish learning – can be challenging indeed.
Image
At 10, Jeff Erlanger appeared on "Mister Rogers' Neighborhood" in his wheelchair. I recently asked Jeff's parents about how they raised such a competent and loving son.
Image
When I became rabbi of Monmouth Reform Temple in Tinton Falls, NJ, I quickly discovered that some people in our community thought we were a church. Mail was addressed to "Monmouth Reformed Temple," and letters were addressed "Dear Pastor."