Tuesday this week saw an outrageous arson attack on a West Bank mosque. The attack included graffiti spray-painted on the mosque which said "Price Tag - Alei Ayin" a likely reference to Israeli demolition of a structure in the unauthorized settlement of Alei Ayin.
According to Ha'aretz:
"Security officials say the attack was a warning to the IDF and police against the evacuation of further unauthorized outposts and to intimidate Palestinian villagers."
The attack was immediately condemned by Prime Minister Benjamin Netanyahu, who strongly reaffirmed Israel's commitment to freedom of religion. Defense Minister Ehud Barack vowed that Israel would use all available means to find the perpetrators of the attack.
Union for Reform Judaism President, Rabbi Eric Yoffie, also
issued a statement
condemning the attack Tuesday:
"We unequivocally condemn today's vandalism at a West Bank mosque. Acts of arson are always wrong and are especially despicable when directed at a house of worship. It is our hope that this act of terrorism will remain an isolated incident and not spark future vandalism or retaliation.

Reports indicate that the name of a recently evacuated settlement, Alei Ayin, was written on the mosque, and police suspect that the vandalism could be linked to the evacuation. We call on all those who live within Israel's borders to abstain from violence and vandalism and instead work to foster an atmosphere where peace can become a reality. Attacks of this type undermine Israel's security and the ability of her government to ensure the safety of all her citizens.

We commend Prime Minister Benjamin Netanyahu for his swift condemnation of the attack, and we welcome Defense Minister Ehud Barak's statements that the IDF will use any measures necessary to capture the perpetrators. We hope that the perpetrators will be brought to justice quickly and further incidents of this sort will be prevented."
Related Posts
Image
Nearly two months ago, our Just Zionism group landed in Israel as the election to cement a far-right government in the Knesset was taking effect. When we landed, I had a surface-level understanding of Israeli politics but was about to get a crash course on the election's implications for the activists who were heartbroken by the results.
Image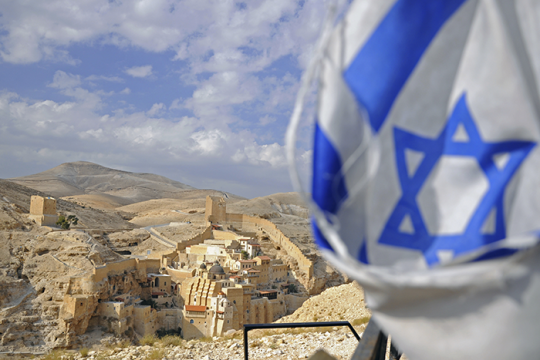 On November 2, 2022, I landed at Ben Gurion Airport for the first time. Filled with many emotions, this being my first trip to Israel, I decided to keep an open mind as I joined twelve young adult leaders on a journey to learn more about Israel, Zionism, and why Jews in the Diaspora, especially in the United States, should be engaged.
Image
There are a few days in my life that stand out. There are the big milestones: my first days of school, going to camp for the first time, and my first homerun. Another one of those dates that stands out is December 28th, 2015. That was the day that I made aliyah and became an Israeli citizen.