Image
Growing up, my family usually didn't celebrate Shabbat at home. We would go to our local synagogue some Friday nights, but other than that, we treated Shabbat as just another day. At sleepaway camp, however, the experience was much different.
Shabbat at my Reform Jewish camp is a wonderful experience. On erev Shabbat (Friday night), everyone gets dressed up in white and at dinner, we can sit anywhere in the dining hall. After dinner, there is a beautiful service followed by an energetic and spirit-filled song session. On Saturday morning, we get to sleep in, and then rest after the morning service. I have always had a deep connection to camp and I love Shabbat there, but I was never able to find a connection to Shabbat beyond camp.
Then I went away to college.  
The Jewish community at Rutgers University is thriving. With more than 6,000 Jewish students, a beautiful new Hillel building, and a warm and welcoming community, it was easy to find a Jewish home.
Every Friday night during the semester, Rutgers Hillel hosts student-run Shabbat services and a dinner that is free for all Rutgers students. Services for three different communities – Reform, Conservative, and Orthodox – are held upstairs, where each group prays in its own space, next to the rooms where the other services are going on.
Following services, a catered dinner is held downstairs for 300 to 400 students. They include Jews of different identities, as well as students of other faiths or no faiths who love experiencing dinner with the community. A lot of students continue celebrating Shabbat at the Chabad House down the street after dinner at Hillel.     
When I first started a Rutgers, an extremely large university with more than 36,000 undergraduates on the New Brunswick, NJ, campus, I didn't celebrate Shabbat at all. Then my cousin convinced me to come to dinner one Friday night. Saying yes was the best decision I could have made, and since then I never miss celebrating erev Shabbat. In fact, as one of the Reform community co-chairs for Hillel, I help lead services for the Reform community each week.
There is something wonderful about celebrating Shabbat each week with hundreds of other Jewish students. Relaxing after a stressful week and praying with members of the community give me a much-needed spiritual renewal, and enjoying Shabbat dinner afterwards reminds me I am part of a diverse and vibrant community.
What I find even more gratifying is being exposed to people with Jewish identities different from my own. Before I went to college, I knew very few, if any, Conservative Jews, and no Orthodox Jews. Now, I confidently call many non-Reform Jews close friends, and have learned about the diverse ways my friends observe Judaism and celebrate Shabbat, all of which has strengthened my own connection to Judaism.
Shabbat at college has – and will continue to be – an essential part of my Rutgers experience. No matter how hard my week is, no matter how much I miss my friends (even if they are only on the other side of campus), I can count on Shabbat as a time to take a break and see familiar faces that brighten my week. Most of all, I have learned that Shabbat is an incredibly powerful experience that, no matter one's Jewish identity or affiliation, can bring strength to a diverse community.
Related Posts
Image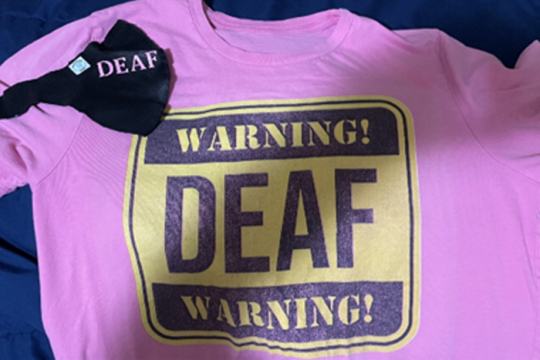 Living most of my life in a hearing world – as a not-fully hearing person – has been my "normal" living experience. I don't know any other way of being. I suspect there is a different way of living because everyone around me tells me so – they imagine that my life must be so hard, how I must cope (what are my choices??). At one point, I tried to connect to the Deaf community. Between not being fluent in American Sign Language and being able to live in the hearing world, I didn't feel welcome – although I learned a lot about myself as a less-than-fully-hearing person in a hearing world. A few years ago, when I went from hard of hearing to deaf, I decided that I would be just that, "deaf" without the capital "D". I am now a deaf person living in a hearing world (as opposed to a Deaf person with connections to the Deaf community).
Image
Last year was my first time celebrating Passover and one of the first times I sang with the congregational choir. One of the songs we performed for the seder was "Dayenu." The choir director explained during practice that in Hebrew, "dayenu" means "enough." I loved the melody of the song and found myself humming the tune as I prepared for Passover.
Image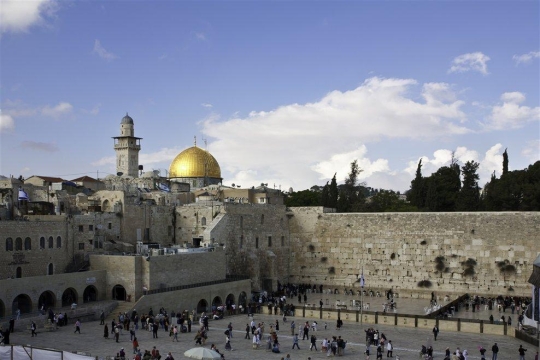 Heller High aims to build deep, lasting relationships between North American Jewish teens and Israel, developing the next generation of Reform Jewish Zionists. The Heller High program gives students the opportunity to learn from and get to know different groups of Israelis.