Image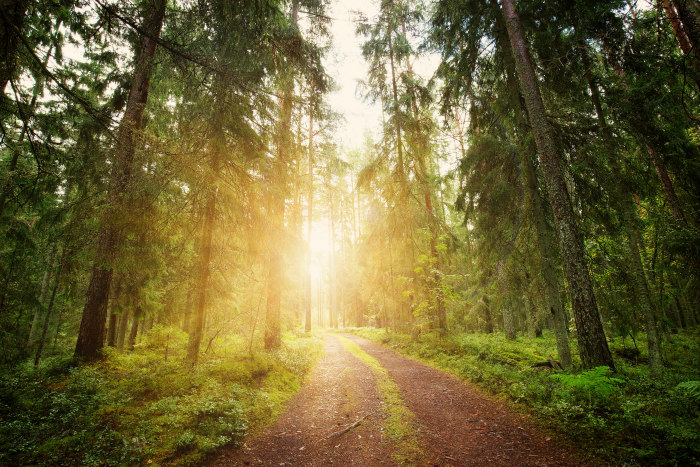 As the High Holidays approach, I've been thinking about my successful return to Judaism. Fortuitously, I came upon "T'shuvah: Returning to Our Truest Selves at the High Holidays," an essay by Rabbi John L. Rosove of Temple Israel of Hollywood in Los Angeles, CA, whose concluding words rang true in my mind: 
"When successful, t'shuvah is restorative and utopian, for it enables us to return to our truest selves and overcome the past for the sake of a better future."
Rabbi Rosove reminds us that t'shuvahT'shuvahתְּשׁוּבָה"Return;" The concept of repentance and new beginnings, which is a continuous theme throughout the High Holidays. is "a process that brings us back to our truest selves, our families, friends, community, the Jewish people, Torah, and God…It is a step-by-step process" and a "central theme of the High Holiday season" to live with humility, gratitude, generosity, compassion, and loving-kindness.
I turned my back on formal Orthodox Judaism when I learned that I no longer would be permitted to sit in synagogue with all the students in my Hebrew School class, which I attended Monday through Thursdays after school ended at 3 p.m.  I refused to be relegated and marginalized to the woman's balcony once I had come of age.
I rebelled. I stopped attending services but continued following the teachings of Torah, which were emphasized in our Orthodox, kosher home. I refrained from schoolwork on holidays, but step by step, I slowly embraced a less traditional upbringing. In high school, on Saturdays I did homework and often sneaked my bike out for a ride; in graduate school, however, I requested that my advisors refrain from giving exams on Jewish holidays, and I attended Conservative services on High Holidays. 
But it was not until I arrived in Cambridge, England, on my post-doc in the mid-1970s that my real t'shuvah began.
Seeking to find a Jewish community, I attended a Shabbat service at the only synagogue in Cambridge. Immediately, I was put off by having to sit separately from the men. After the service, I was invited to attend a lunch with a group of Cambridge students who were considering having Reform services on Friday evenings at people's homes. Each of us would host the Shabbos service, and one of the students, who was knowledgeable in Hebrew and Torah, would lead us, while the hosts would provide candles for the blessing, challah, and wine for KiddushKiddushקִדּוּשׁ"Sanctification;" blessing recited or chanted over wine (or grape juice), emphasizing the holiness of Shabbat and festivals. . 
It was wonderful. I had found a way to bring back my truest self. We started with about 10 or so students and post-docs. We organized a Passover seder where everyone contributed. Word got out, and by the time the Days of Awe arrived, we had to find a large hall in the college in which to hold services.  The Jews came out of the woodwork to light candles and share our community. We made an ark and borrowed a Torah from London, and we conducted the services ourselves.
It was exhilarating, and as I write, these memories send chills down my spine. Recently, I learned that the Reform community we established in the 1970s now has its own synagogue in Cambridge.
Upon returning to America, I found that a Reform congregation had been established in the city where I had decided to live. I joined immediately, and when we eventually lost our rabbi, I was called upon to offer my experiences of lay leadership. The Reform Jewish community subsequently hired a part-time rabbi and also built its own house of worship. 
It seems that a better future awaited me elsewhere, and as I like to tell it, HaShem brought me to West Virginia to continue my t'shuvah. In 2008, I joined Tree of Life Congregation in Morgantown, West Virginia. The congregation was seeking a new rabbi, and I was asked to serve on the board and participate in the decision. There was much controversy over the final choice, but we were blessed to have a rabbi who has compassion for all the needs of our congregants.
I am so grateful to find a Reform community where I can join committees of people who respect and embrace diversity and inclusion, who show compassion by collecting and giving to those less fortunate, who show loving-kindness by caring for those who are ill, and who help organize services and meals of condolence for those who have lost loved ones. And I am grateful to be a member of our ritual committee, which shows me that change is possible.
Until last March, I attended services in person every Friday evening at our synagogue and participated in Torah study on Saturday mornings. In mid-March, our rabbi began offering services remotely, via Facebook and call-in, and Torah study via Zoom and call-in. For the first time this year, High Holidays will be conducted remotely for our community – but it will show us that we can, as Rabbi Rosove taught, truly "overcome the past for the sake of a better future."
Related Posts
Image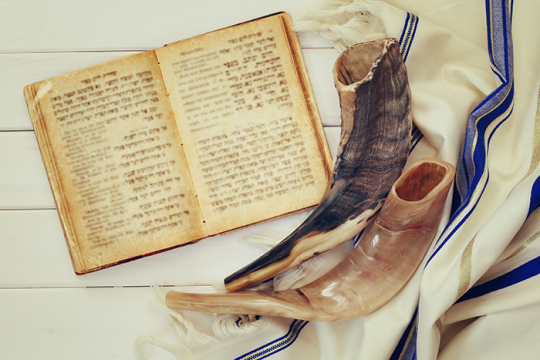 Some label Rosh HaShanah and the period between the New Year and Yom Kippur as "Judgment Days," a time during which the trajectory of our lives for the coming year is reached.
Image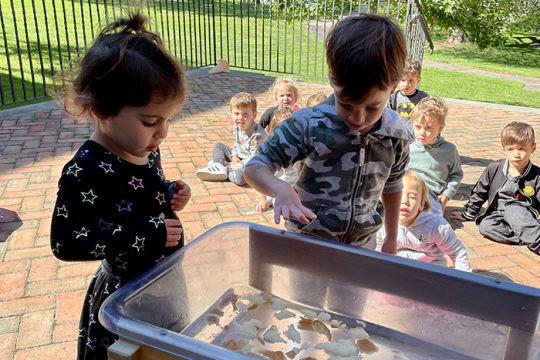 As the high holidays approach, we are reminded that there are so many meaningful Jewish moments to celebrate. Within the joy and ruach (spirit) of holidays like Rosh Hashanah, Sukkot, and Simchat Torah, lies the solemn and serious Yom Kippur. There are a myriad of ways to make Yom Kippur meaningful for young children, for whom especially, Yom Kippur is not an easy holiday to understand.
Image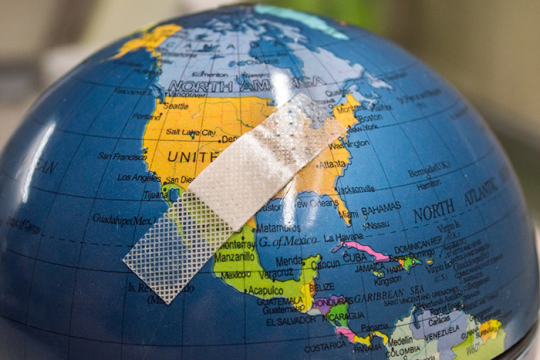 Perhaps the act of gluing is a metaphor for tikkun olam, the act of repairing the world, which is central to our beliefs as Reform Jews. There are so many issues to ponder.