Image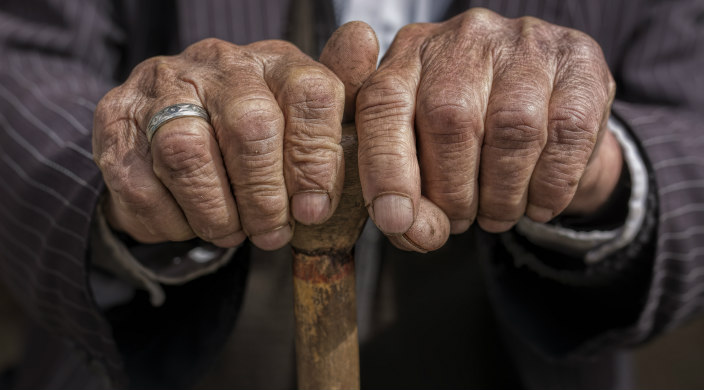 Exercise refers to both strong and weak movements, providing it is movement that is vigorous and effects breathing, increasing it.
-- Moses Maimonides, 12th-century physician and scholar
It may surprise you to learn that our tradition speaks about staying healthy and maintaining a focus on wellness. Of course, the foundation for this emphasis is not so we can run a marathon or climb Machu Pichu; rather, it relates to the idea that, created in the Divine image, we have an obligation to take care of the sacred gift of our bodies by watching how we treat them, what we do to them, and what we put into them.
There is a brilliant midrash in Leviticus 34:3 in which Rabbi Hillel instructs his disciples on the value of caring for our bodies by performing a "religious ritual." Answering the students' inquiry about the ritual, Hillel noted that just as people took time to clean and care for statues, how much more important was it for him to care for his body as one who was "created in the divine image and likeness." Although Hillel's reply focused on bathing, it is symbolic of Judaism's belief that we are responsible for caring for the gift of our bodies – and thus maintaining our health becomes a positive act. How we treat our bodies reflects how we see our relationship to God and thus, how we see ourselves as well. 
In recent years, there have been numerous books and essays that speak to a variety of health and wellness concerns, all based on Jewish texts and values. Among them are Illness and Health in the Jewish Tradition: Writings from the Bible to Today, Healing and the Jewish Imagination: Spiritual and Practical Perspectives on Judaism and Health, Broken Fragments: Jewish Experiences of Alzheimer's Disease, and That You May Live Long: Caring for Our Aging Parents, Caring for Ourselves.
In examining various texts on health and wellness, it is easy to conclude that our tradition promotes a "holistic" model of health in which the mind, body, and soul are inter-connected. As one set of authors wrote on Maimonides and his approach: "Maimonides describes the general objective of Torah law as the well-being of the body and the well-being of the soul."
Similarly, one can argue that it is possible to create a mini-curriculum on health and wellness, including the inter-connectedness of mind, body, and soul, by studying Jewish liturgy. Indeed, in health and wellness workshops, we examine the prayer in the morning service in which we give thanks for the intricate workings of our bodies; followed by the prayer for our soul; and then how we approach God in the V'ahavta: "lov[ing] Adonai with all your heart, with all your soul, and with all your might." This discussion of Judaism's holistic approach to our health often gives rise to conversation about the role of the physician in Jewish thought and life.
As baby boomers have become increasingly aware of the passing of time and their own mortality, I have seen a rise in requests from congregations to teach sessions on "A Jewish Approach to Health and Wellness." Happily and gratefully involved with grandchildren and travel, even as we are, sadly, all too aware of friends, spouses, and family members dealing with serious illness, we wish to remain as healthy and active as possible.
These communities are responding with yoga and meditation classes, as well as by revising food choices for events and programs. They also are using the Congregational Health Audit, available through the Jewish Sacred Aging program, as a tool to foster a culture that helps members protect and retain their health and wellness. Included are short texts from our tradition as well as a list of actions each of us should be taking in the course of a year to maintain our health.
Finally, no discussion of health and wellness is complete without touching upon how Jewish tradition approaches the issue of mental health. Although few congregations look at this issue, as many families and clergy know, it is a topic of growing importance. In our workshops, we look at the foundations of Judaism's approach from the Tanach and the Talmud, as well as contemporary rituals and mediations to help us deal with the explosive number of cases of dementia, Alzheimer's disease, and other mental health concerns we increasingly encounter.
With so many initiatives rooted in Jewish theology, we have ample opportunities to discover the power and relevance of our ancient tradition and how it can speak to us as we grapple with modern-day medicine, health, and wellness.
ReformJudaism.org is pleased to bring you this blog post in recognition of Healthy Aging Month, which occurs in September. For more information about Rabbi Address' work, visit his website, Jewish Sacred Aging.
Related Posts
Image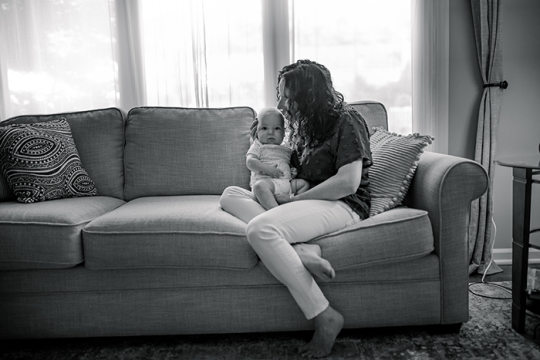 When we began writing this piece, we realized just how similar our experiences were as women who became first-time mothers during the COVID-19 pandemic. We gave birth a week apart, both via C-section, and both of our sons were premature.
Image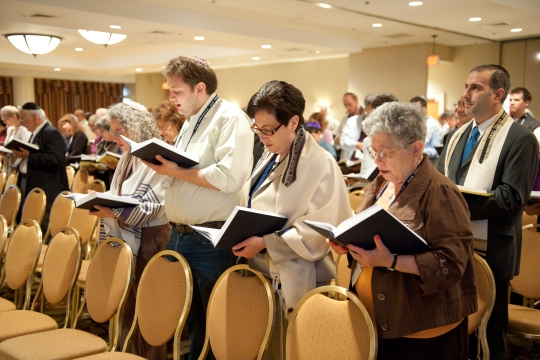 The reality is, one never knows whether someone else is suffering from an acute illness. A broken leg is obvious; a broken spirit, not so much. Many of us contend with invisible illnesses, whether physical, such as Multiple Sclerosis or chronic migraines; or mental, like anxiety or schizophrenia.
Image
As a mother of a one-year-old son, I've watched Encanto more times than I can count. Around my second time watching it, I realized that "surface pressure" is an amazing metaphor for the struggles I face as a parent. Especially as a parent preparing for both my and my son's first Passover, the preparation of cooking and cleaning before the first seder is certainly stressful.