Image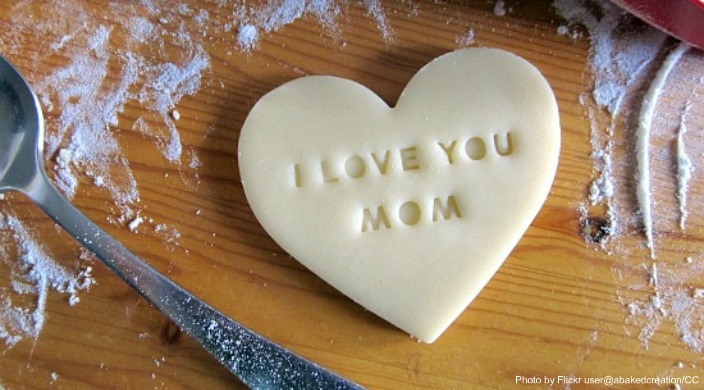 Perhaps the greatest lesson I have learned from my mother is that in order to fully be of help and support for others, one must be of help and support for themselves. My mom has always been the consummate example of someone who knows all too well what it means to give, but often never receives as much as she gives.
Hours amongst hours, my mother has been the best friend who'd listen to me on the phone venting after a difficult day, the sidekick who always was OK with me sneaking in that bottle of Diet Coke in the checkout aisle at the grocery store, and the teacher who helped me create presentation boards for science projects and buy costumes for my 8th grade movie project.
My mom never has just been a mom. She has been someone who I have looked up to, someone who has been proud of me for my successes and failures, and someone who never has given up on me.
Only in recent years, though - now that my brother and I no longer live in our childhood home - has my mom started to give to herself. I now frequently hear about her travels with my father, a physician; while he lectures at conferences, she explores new cities. More and more, I hear about her taking a yoga or Pilates class instead of instructing one, and, when I do visit Greenville, S.C., and join her on a quick trip to the grocery store, a Diet Coke mysteriously ends up in our cart for her to drink, as well.
My mom has spent her life giving to her family, and while there have been opportunities for her to be pampered, she has placed her family's needs first a majority of the time. Judaism teaches the concept of tikkun olam, the repairing of the world, but how can we continue to repair it if we are already drained and tired? Perhaps our time should be spent more on tikkun atzmi - the repair of our souls and ourselves - so that we may have the energy to give the world all that we are capable of giving.
But the work of taking care of ourselves should not be done alone. By honoring and demonstrating our appreciation for others, we can help lift their spirits, affirm their self-worth, and give them a sense of wholeness and peace. Our gifts to our loved ones as signs of our appreciation do not have to be expensive or even tangible. They can come in the form of saying "Thank you" after mom makes dinner for the family or buys you new clothes. They can come in the form of your willingness to help clean the kitchen, take out the trash, or do the laundry. They can come in the form of suggesting an outing to the movies, just the two of you, or to your favorite Middle Eastern restaurant.
The Fifth Commandment tells us to honor our mother and our father, and in synagogue religious school, we often teach our students that this means to respect them, listen to their instructions, and do everything we can to show them how much we love them. As we grow older, the ways we demonstrate respect for our parents change. Listening to our parents becomes a choice, and our love for them increases, because as we grow, so do they.
My mom turns 60 this year, and I turn 30 just 10 days prior to her birthday. Such occasions are symbolic for her, and I know part of her is dumbstruck that she is 60, with a firstborn son who is married and entering his third year as a rabbi. But let me tell you, Mom (and moms everywhere!), that 60 is the new 18, or chai, meaning life. You have brought me life for the past 30 years, and the best gift I can give you this Mother's Day is to say thank you. Thank you for teaching me what it means to place myself first, because when I do, what I can give to others is endless.
Happy Mother's Day to all, and may we all have the opportunity to show our love to each other, grow with each other, and take what we have learned from each other and share it with the world.
Rabbi PJ Schwartz is assistant rabbi at Temple Israel in Westport, CT. He wishes a Happy Mother's Day to his mother, Sheri Schwartz, and to his wife, Michelle Schwartz, who, in her own way, is mother to their 9-year-old cocker spaniel, Teddy.
Related Posts
Image
The COVID-19 pandemic has shifted so much of how we engage Jewishly, but Shavuot is a fantastic holiday for families to celebrate from the safety of their homes. Here are a few ways you and your family can observe this rich, festive Jewish holiday this year.
Image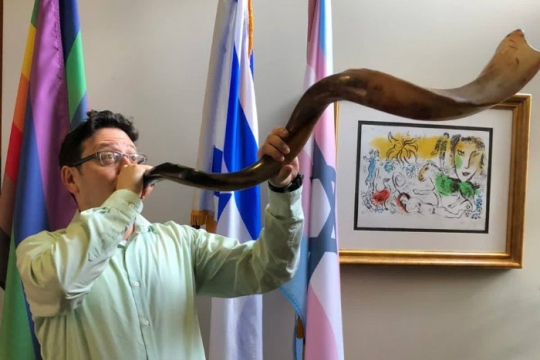 Rabbi Max Chaiken, our Ten Minutes of Torah commentator for the Book of Deuteronomy, is the associate rabbi of Congregation Kol Ami in Los Angeles, CA. We talk to him about his Jewish journey and the ideas behind his commentaries.
Image
A classmate recently snapped a photo of a billboard promoting Israel's right-wing Yachad party that read: "So there won't be a child with a father and a father!"