Image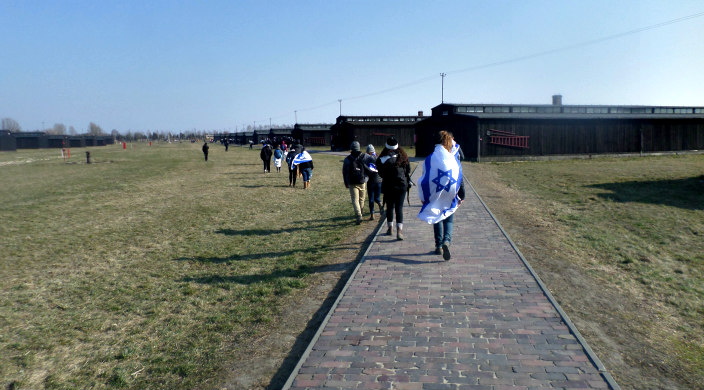 As a spring 2016 participant in NFTY-EIE High School in Israel, I recently visited Majdanek, a concentration camp in Poland, with my classmates. Afterward, I wrote this piece - part poem and part essay - about what spoke to me there.
I Will Never Forget Today
I want to forget today.
I want to forget that god-awful smell of the barracks, the gas chamber,
The creaks of the blood stained floor.
I want to forget the echoes of the screams that may never be silent.
I want to forget the moment of walking up to the ashes, the incomprehensible amount of ashes.
I want to pretend that it wasn't my 6 million people that had to perish for no reason.
I want to pretend that today never happened.
I want to forget, but there is no way I can.
How can I forget the smell of the walls which hid the horrors for too long?
How can I forget echoed screams that will ring in my head forever? They will never be silenced.
How can I forget the ovens, the bricks that piled up death one by one?
How can I forget today?
Maybe it isn't the worst to forget today because so long as I remember, and I share the stories, and I pass on the fading memories, and I teach what the Shoah is then it won't be forgotten.
Then it won't be repeated.
It's the horrors that we have to bear that allow the Jewish people to continue.
Before the Holocaust, the Jews thrived in cities all over the world. Then the Jews were forced to find the strength inside of their exhausted, starved bodies to survive, and now because of their sacrifices, we have the opportunity to strive for a world where we live as everyone else.
I may be different, my eyes may be brown not bluish, but when we stand together we are so much more than Jewish.
I won't forget today not because I can't forget today, not because the screams will never be silent, not because the smell will linger on forever, but because if I decide to forget, I've not done my job as a Jew. I will remember because I won't let this happen again. I will not let my family, and the generations to come ever forget what happened here. I won't forget because it's my job to teach so that those walls never have to hide any more horrors, so that the incomprehensible amount of ashes never grows, so that no more screams will echo.
I won't forget because there will always be more to learn, so that there will never be more bodies to burn. I want to forget today, but I can't forget today, and I'll never forget today.
Jenna S., a spring 2016 participant in NFTY-EIE High School in Israel, is a junior from Ben Lomond, CA. A member of Temple Beth El in Aptos, CA, Jenna is involved in NFTY Central West and has been a camper at URJ Camp Newman, a Reform Jewish summer camp in Santa Rosa, CA.
Related Posts
Image
In this season, time is immutable. It can be questioned, but not changed. Family can be understood, but not altered. The self, in this case, the result of intergenerational trauma, must be accepted. In Russian Doll, the only way to see the good in the world is to stop looking back, to stop journeying inward, and to the wake up in the present.
Image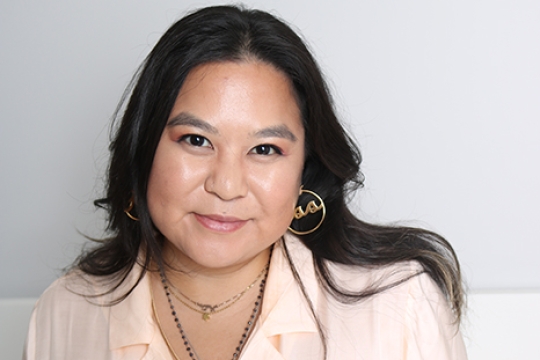 Amy Albertson (she/her), 30, is a Chinese Jewish advocate and online educator living in Northern California. She works as a social media consultant for Jewish organizations.
Image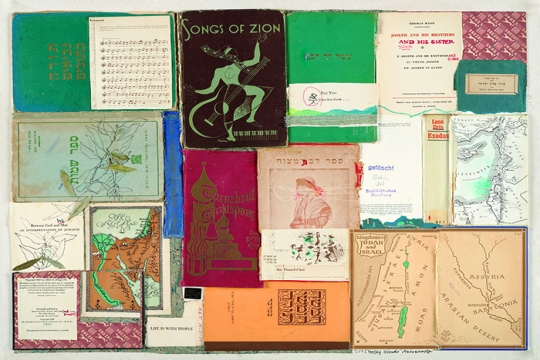 On June 3, 1972, Rabbi Sally Priesand was ordained by Hebrew Union College-Jewish Institute of Religion as the first woman rabbi in North America. To celebrate this milestone in Jewish and American history, HUC's Dr. Bernard Heller Museum in New York partnered with The Braid's Story Archive of Women Rabbis in Los Angeles to create the exhibition "Holy Sparks," presenting 24 ground-breaking women rabbis who were "firsts" in their time.