Image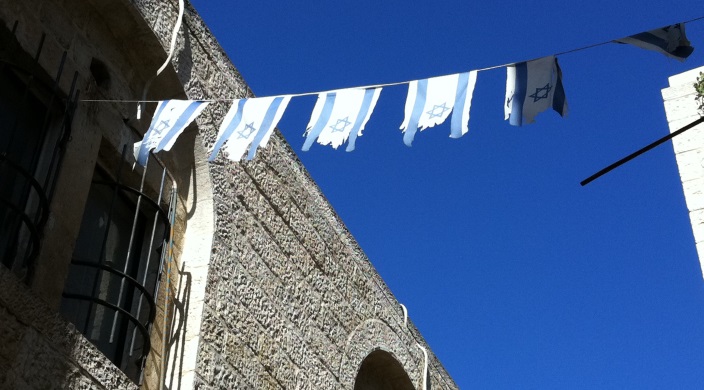 It was a straightforward question, spoken in a tone that was casual but knowing: "Did it change you?" he asked us. We were two Taglit-Birthright Israel participants who had recently returned from our introductory trip to Israel, and on that Shabbat evening, the questions from friends and family had, until that point, focused on things like weather and camels and politics. His question took us by surprise with the impact of its simplicity; it was the question I didn't realize I'd been waiting for.
The answer, of course, was yes. We are changed, though neither of us has yet to determine how.  Still, the feeling is there, bubbling under the surface, sometimes spilling out in the form of tears during a Friday night Sh'ma that reminds us of standing atop Masada at sunrise.
In Israel, I fell in love with a dozen experiences so individually distinctive that there was hardly time to process their impact before moving onto the next. Multiple times a day, I learned lessons about myself and my faith, my history and my heart. Indeed, I have never felt quite so alive as I felt during those 10 days. When I arrived home to Ohio, though, I found I could not speak of Israel, even to answer the simplest of questions. It hurt too much – it hurt to remember the joy I'd left behind, to admit aloud that I would never again be in the same place with the same people having the same experiences. In the days following my return, I awoke every morning with an aching sense of loss and an unshakable feeling of displacement at being away from the land I'd so quickly come to love.
The 50 participants on our trip – Americans, Canadians and Israelis alike – parted ways with one common question at the forefront of our thought: How do we maintain the magic? We all agreed that we felt changed, but determining what shape that change would take when we returned to real life proved more difficult to identify. Even now, weeks after our return, I've yet to pin down the specifics.
Maybe it's a change of faith, a renewed connection to ancient tradition that has deepened my desire to connect with Judaism on a spiritual level.
Maybe it's a change of perspective, putting names and faces and personalities to the formerly abstract concept of a militaristic country where everyone is a soldier or a veteran, where rifles are not just common but compulsory.
Maybe it's a change of politics, a newfound understanding that when you are truly love a country, you do not forsake it for its flaws; you work to better it so that you may embrace it more fully.
Maybe it's a change of personal connection, a previously nonexistent relationship to the concept of Zionism and the necessity of a Jewish homeland. Finally recognizing that it's called "the homeland" because wherever we come from, we are welcome in Israel almost unconditionally.
Maybe it's a change of attitude, the inspiration that comes with 10 days of feeling every emotion intensely and passionately. The motivation to live a fuller, more meaningful life. To become more adventurous, more educated, more aware. To take risks, to be happy, to live beautifully and with intention.
These are the lessons I have brought home with me, the most boiled-down versions of my detailed, convoluted thoughts of Israel. Even now, recalling my time there is almost too much to bear, too much to distill. The change within me is not as clear as I'd like it to be, either; it lurks inside me and forms slowly, rather than bursting forth clearly and with purpose, as I'd hoped. I am the same as I ever was, but there is something new, too, a budding love for Israel that has taken root within me and will continue to grow even after the sharp pain of longing has dissipated.
The details, I trust, will become clearer with time, and a clearer picture of the ways Israel changed me will begin to emerge. In the meantime, my breath catches whenever I think about the magnitude of the possibilities and promise this new relationship holds and the many ways that I may carry Israel with me. Here I am in the west, where I have always been – but for the first time, a large part of my heart is, truly, in the east. And this is only the beginning.
Related Posts
Image
Nearly two months ago, our Just Zionism group landed in Israel as the election to cement a far-right government in the Knesset was taking effect. When we landed, I had a surface-level understanding of Israeli politics but was about to get a crash course on the election's implications for the activists who were heartbroken by the results.
Image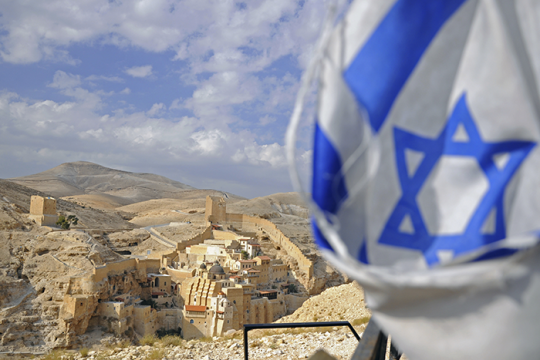 On November 2, 2022, I landed at Ben Gurion Airport for the first time. Filled with many emotions, this being my first trip to Israel, I decided to keep an open mind as I joined twelve young adult leaders on a journey to learn more about Israel, Zionism, and why Jews in the Diaspora, especially in the United States, should be engaged.
Image
There are a few days in my life that stand out. There are the big milestones: my first days of school, going to camp for the first time, and my first homerun. Another one of those dates that stands out is December 28th, 2015. That was the day that I made aliyah and became an Israeli citizen.