Image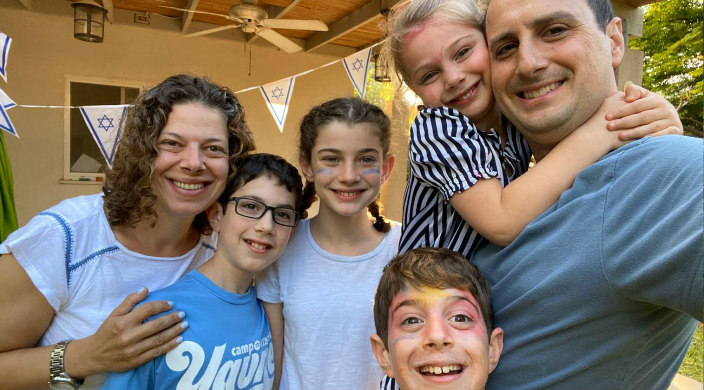 "Wow, this must be really different than what you expected!"
That's the common exclamation I've heard as I meet and talk with people (from behind our masks) here in Israel, where my family and I are on a six-month sabbatical away from our home in Boston. It's perhaps the understatement of the year, as all of us grapple with this new uncharted reality.
For the past four months, we have been living on a lovely, extremely well-kept and organized kibbutz in the center of the country, where, right now, there is a bit of a wartime vibe – unfortunately quite a familiar mode for Israelis. "B'yachad, na'avor gam et zeh" ("Together, we will get through this, too") is the frequent refrain.
The teenagers, my 13-year-old daughter included, have been drafted as volunteers, picking fruit from the vast orchards, gardening the spacious grounds, cleaning and disinfecting the public surfaces, and delivering food from the kibbutz market to the vulnerable and elderly populations.
As a family mediator and the parent of four children (roles that have increasing overlap each day), I have found comfort and logic in the kibbutz response to this crisis – a laser focus on the responsibility to its members.
Ruth Messinger, the former president and CEO of American Jewish World Service, highlighted this Jewish notion of "responsibility" in contrast to the American value of "rights." She writes, "In Judaism there is no explicit concept of rights. There is a system of mitzvotmitzvahמִצְוָהLiterally, "commandment." A sacred obligation. Jewish tradition says the Torah contains 613 mitzvot Mitzvot refer to both religious and ethical obligations. , or duties and responsibilities."
This is what I have found so clearly here on the kibbutz, where the responsibilities are clear: care for the vulnerable, ensure as high a quality of life as possible. From there, the consequent activities easily follow: set up a delivery service from the kibbutz market to all families (prioritizing the elderly); make and deliver masks to all residents; ensure the grounds are beautifully kept; create public art spaces and communal projects.
In our family conversations, it's rare that the responsibilities are so plainly laid out – but I have found it a beautiful and positive way to frame this period.
What are our family's responsibilities? To each member? To our extended family and friends, to our community? And then, how do we transform those responsibilities into practice? Rather than focusing on all the things we can't do, is it possible to focus on what we should do? Can we hone in our sense of individual and collective responsibilities, rather than what is owed to us, to give meaning and structure to this time?
So, yes, living in Israel at this moment in time is quite different than what we'd expected. We haven't been to the Western Wall, climbed Masada, or floated in the Dead Sea; for the last seven weeks we haven't left the kibbutz grounds.
Right now, though, it turns out that the gift of being here is being within this well-organized caretaking model – to have that clear sense of responsibility laid out before us, and to be able to act as both givers and receivers within the model. I hope it is a gift my family and I can learn from to help us both during this period and beyond.
Related Posts
Image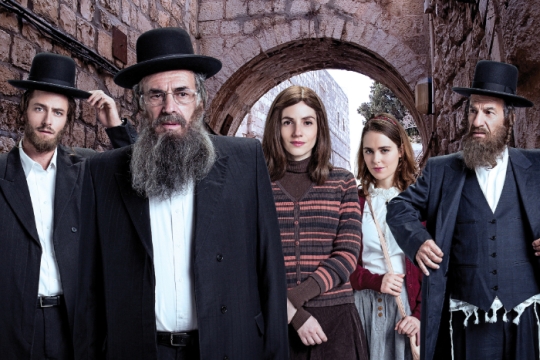 Sometimes the acting ends in joy and other times the results are devastating. Ultimately, the writers and actors draw us into their stories so that we cannot deny that art can elicit understanding, peace, and even deep love.
Image
Just a month after it was announced that the Israeli star Shira Haas would portray Meir in a TV series, The Hollywood Reporter revealed this week that Oscar winner Helen Mirren would portray Israel's only female prime minister in an upcoming biopic.
Image
April 11, 2021, marks the 60th anniversary of the opening of Adolf Eichmann's trial, which coincided with the young Jewish state's bat/bar mitzvah year of independence. These two events represent a microcosm of modern Jewish history.