Image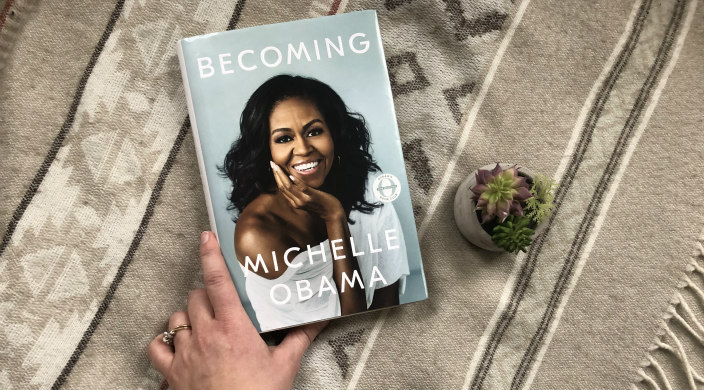 These days, when just about everyone in the political arena writes a book as a prelude to a run for office, I find it refreshing that former First Lady Michelle Obama would create an account of her experiences simply for her readers' enlightenment. Becoming, the highly popular autobiography of an equally popular public figure, is truly an engaging read, revealing the honest, down-to-earth character of the woman who became the United States' first black First Lady. Mrs. Obama uses the book to reflect on the life lessons she's learned along the way toward her tenure in holding that role.
As a teacher of b'nei mitzvah students, when I hear or read the story of someone in a leadership position, I like to consider how my students might benefit from it. What would they find inspiring or remarkable? Would they see in it any similarities to their own lives? And would they recognize in it any Jewish values?
Here are a few takeaways from Mrs. Obama's book that coincide with Jewish values.
1. The importance of standing up for yourself
As the sage Hillel one said, Im ein ani li, mi li? "If I am not for myself, who will be for me?" (Pirkei Avot, 1:14)
In Becoming, Obama shares the story of a frustrating encounter with her high school guidance counselor, to whom she'd expressed a desire to apply to Princeton University. Despite her academic success, with a top 10 percent ranking within her class and a place in the National Honor Society, the counselor remarked, "I'm not sure you're Princeton material."
Obama grew up in Chicago's South Side, a place often perceived to be plagued by violence and a depressed economy. This perception may have lowered the expectations of students from – and educators serving – that area. As she writes, "Failure is a feeling long before it becomes an actual result. It's vulnerability that breeds with self-doubt and then is escalated, often deliberately by fear."
With her own successes and a supportive family, Mrs. Obama proved the counselor wrong, applying to Princeton and ultimately joining her brother Craig there as a student.
2. Tikkun olam, repairing the world
As a young adult, Obama attained considerable success, with an Ivy League diploma, a Harvard Law degree, and a position at a white-shoe law firm. By all accounts, she was a rising young professional climbing the ladder of business achievement in Chicago – yet she felt something was missing and started to look for ways to make a difference.
In her methodical way, she set about interviewing professionals who had taken a different route in public service or nonprofit organizations. Her search led to a series of ventures beginning with the new organization Public Allies, an organization that recruits, trains, and finds paid internships for young leaders who might not otherwise have these opportunities.
The work of giving others "a hand up" became a recurring theme in Obama's life, both in successive jobs and in the programs she established as First Lady – not the least of which were her effort to combat the rising trend of childhood obesity. Beginning with the planting of a garden on the White House lawn and involving local children in the project, this effort also came to include farmers, food corporations, school lunch programs, and educational campaigns.
3. Valuing the family
Judaism places a strong emphasis on family life, from the fifth commandment ("Honor thy father and mother") to the many rituals we observe at home with family on Shabbat and holidays. In fact, in Jewish tradition, there's a name for the peaceful harmony we hope to maintain in home life: shalom bayit. Layers of cultural practice also that remind us of the familial experiences of Jews throughout the Diaspora that include eating foods, unique songs and melodies, regional languages, and embrace of humor.
In the same vein, Obama discusses the threads of heritage that tie her family together. She remembers with fondness her grandfather, Southside, who convened large family gatherings with jazz – an African American art form – as well as lots of food and laughter. She reminisces about her great-aunt Robbie, who taught her to play piano. She recalls how her no-nonsense mother, Marion Robinson, encouraged Michelle and her brother to grow and learn from their own mistakes. And she speaks with great certainly about her determination to make her daughters' childhoods as normal and balanced as possible while living in the public eye and facing security threats and public scrutiny in the White House.
There are many more stories and lessons to take away from this enjoyable book, but through it all, one of the aspects I enjoyed most was its inspiring positivity – something we can always use mo
Related Posts
Image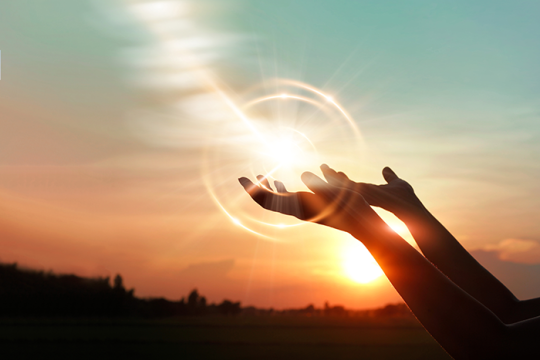 This time of year, we hear again and again about how much emphasis Judaism places on the nuances of how to address harm of all kinds. I am convinced that the steps of repentance and repair outlined by the medieval Jewish philosopher Maimonides make sense not only in our individual lives when we harm our coworkers, friends, family, and intimate partners, but also in reference to the communal, cultural, and national levels.
Image
Judaism encourages us to awaken each day with thoughts of gratitude. I recite the Modeh Ani each day to thank the Divine for returning my soul. I was recently asked where our soul goes while we sleep. This poem is my response.
Image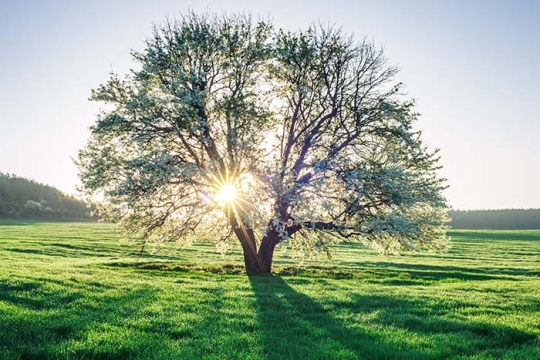 On Tu Bishvat we celebrated trees and a season of new growth. I've been doing lots of thinking about trees, as I frequently do, and the role they play in providing oxygen for the planet. At the Union of Reform Judaism, we provide oxygen to our communities by creating compassionate spaces for our participants to grow and thrive. We can respond to current and future challenges by fostering resilience that reflect our Jewish values.