Image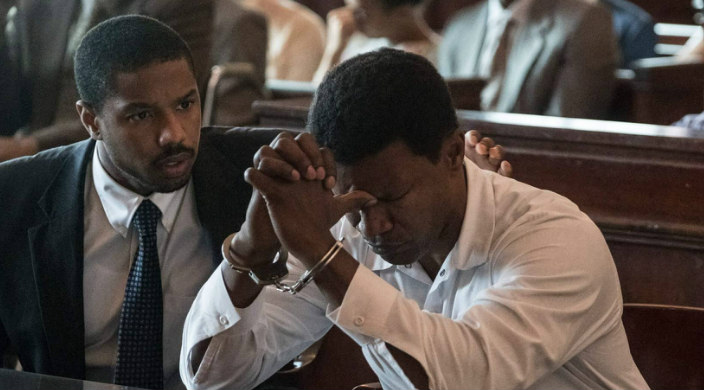 I recently had the opportunity to watch the film Just Mercy, based on the powerful autobiography by Black lawyer and activist Bryan Stevenson, founder of the Equal Justice Initiative. The film is now available for digital release (a bit earlier than originally expected), and it's well worth the watch.
Starring Michael B. Jordan as Stevenson, the film tells the incredible story of his fight to prove the innocence of another Black man, Walter McMillian (Jamie Foxx), who was wrongfully convicted of murder and sentenced to death. Their story also inspires hope against all odds to combat racism and bigotry – in any form they take.
To my dismay, this movie was not nominated for a single Academy Award (harkening back to the 2015 #OscarsSoWhite controversy, in which very few People of Color were nominated). It did, however, take home four 2020 NAACP Image Awards for Best Actor (Jordan), Best Supporting Actor (Foxx), Best Ensemble Cast, and Best Motion Picture.
In his acceptance speech, Jordan said the project was about "every person that is wrongfully convicted that is sitting in a jail cell right now who's been wrongfully accused [and] unfairly sentenced...I will never stop fighting for us, I promise you. "
Stevenson himself was in attendance to accept the film's Best Motion Picture win, and his acceptance speech hit home in an incredibly powerful way.
"…This film is for the thousands of innocent people in jails and prisons in this country. We live in a nation with the highest rate of incarceration in the world. The Bureau of Justice has projected that 1 in 3 Black male babies born in this country is expected to go to jail or prison.

We have a system of criminal justice that treats you better if you're rich and guilty than if you are poor and innocent and we cannot stay silent about this reality… Let's keep fighting!"
As a Black man, I have been a victim of racism many times throughout my life. And while I'm "thankful" that most of those instances were microaggressive, I am not ignorant to the reality that many Black people have had it much worse.
Since 1865, when passage the 13th Amendment changed the laws of U.S. slavery, Black people living in the United States have been disproportionately targeted and punished for crimes in comparison to white people – and many have been wrongfully convicted, as in the case of Walter McMillian.
The Equal Justice Initiative reports that for every nine people executed, one person on death row is exonerated. Since 1973, 166 people have been exonerated and released from death row – but a staggering 1,516 people have been executed.
I think about what this reality means to me as a person who is both Black and Jewish.
I carry the intergenerational trauma of my ancestors who were kidnapped and enslaved, who survived post-abolition racist terrorism, and, in the case of my own father and uncle, who survived devastating Jim Crow laws while growing up in Kentucky.
I also carry with me the history of the Jewish people, who have also survived countless acts of violence, forced conversion, and genocide.
And still, both my Black and Jewish histories have also given me a blueprint for building a society rooted in "just mercy." I think back to 2019's Shabbat Tzedek, when I wrote about Rev. Dr. Martin Luther King, Jr., reminding readers that although advocated for peace, he did not advocate for passivity.
He called out people who questioned his methods as "disorderly"; he said we have a "moral responsibility to disobey unjust laws" (which he did, many times). He advocated tirelessly for a socialistic society that uses its "vast resources of wealth to end poverty and make it possible for all of God's children to have the basic necessities of life."
I am also reminded of the quote from the Jewish sage Rabbi Tarfon:
"Do not be daunted by the enormity of the world's grief. Do justly, now. Love mercy, now. Walk humbly, now. You are not obligated to complete the work, but neither are you free to abandon it."
To be just and merciful, we must also be ready and willing to stand against oppression, not just when it conveniences us and not just when it's neat and orderly.
We must work passionately and consistently to challenge unjust laws; to advocate for those who have been wrongfully incarcerated; to support reparations for the descendants of kidnapped and enslaved Africans; and to make sure our own Jewish communities do not disregard, exotify, or unfairly profile Jews of Color.
At the film's end, Michael B. Jordan's Bryan Stevenson had this to say:
"Through this work, I've learned that each of us is more than the worst thing we've ever done; that the opposite of poverty isn't wealth, the opposite of poverty is justice; that the character of our nation isn't reflected in how we treat the rich and privileged, but how we treat the poor, the disfavored and condemned.

Our system has taken more from [McMillian] than it has the power to give back. But I believe if each of us can follow his lead, we can begin to change this world for the better.

If we can look at ourselves closely, and honestly, I believe we will see that we all need justice, we all need mercy and perhaps, we all need some measure of unmerited grace."
Want to hear more from Chaim Ezra Harrison? Check out his episode of Wholly Jewish, a podcast about our complex and nuanced Jewish identities. A new season will air this spring.
Related Posts
Image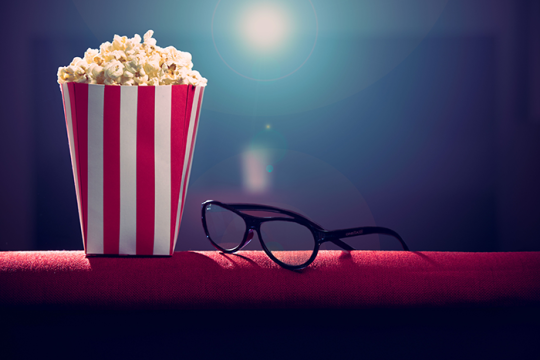 Two very different Jewish films have emerged on the 2023 late summer film scene. One depicts the trials and tribulations of a 75-year-old legislator during the greatest crisis of her life, the other portrays a 12-year-old girl on the cusp of adulthood.
Image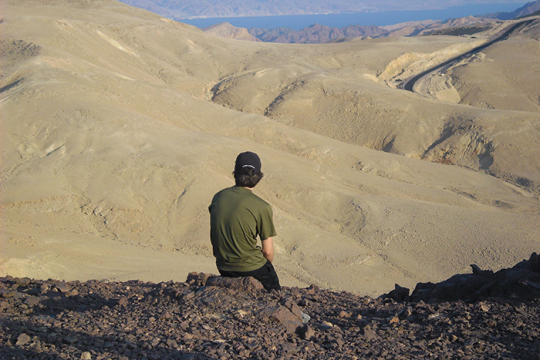 "What are you?" was a question I was often asked in New York City. At first, I did not understand. Having grown up in San Antonio, Texas during the Jim Crow era, there was no doubt in my mind. During Jim Crow, Americans were defined by their skin color. I was not Black, but neither was I white. Therefore, I reasoned, I must be Mexican.
Image
Much has been made of this summer's blockbuster movie phenomena, Greta Gerwig's "Barbie" and Christopher Nolan's "Oppenheimer," which were released on the same weekend. The films have become a strange double feature, both bound to the same cultural moment. While they seem to have little in common, both films depict maverick Jewish thinkers whose ideals created seismic shifts in the world.