Image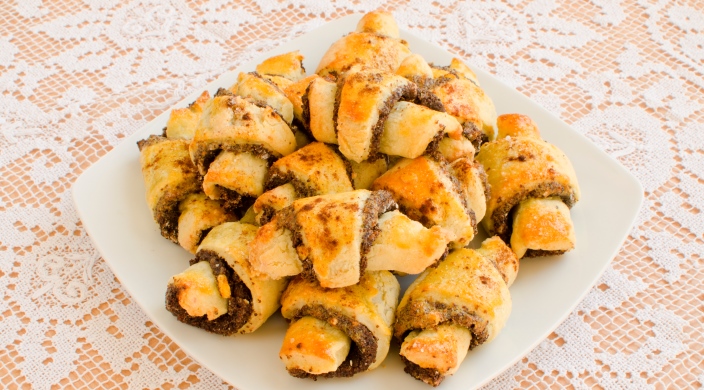 I'm a big fan of a monthly magazine called Our State, all about North Carolina – a wonderful home for our family for 16 years. Their cover last February set up the challenge "Pie vs. Cake."
Proponents of each side argued their cases for which makes the greatest slice of all time. That reminded me of the latkes vs. hamantaschen debates – so popular that they have their own Wikipedia entry! And it made me ponder: "What are typically Jewish desserts?"
As a child, the only time I had pie was when my mom had us pick sour cherries from our cherry tree and she made wonderful cherry pies. So for me, pie wasn't even in the running as a Jewish dessert (or so I thought).
For cake, I immediately thought of the apple and poppyseed cakes that my mom made. I don't remember that they were saved for any particular holiday, but they were for special occasions, often for Shabbat when we had company.
When we were raising our girls, we typically served honey cake for Rosh HaShanah, doughnuts for Hanukkah, hamantaschen for Purim, and macaroons for Passover. But as soon as I started thinking beyond traditional cake or pie, that's where I hit a payload of memories: chocolate babka, fruit compote, rugelach, mandelbread, black and white cookies...
I decided to pick two of my larger Jewish cookbooks and see which desserts they feature. In Claudia Roden's The Book of Jewish Food, An Odyssey from Samarkand to New York, there are more than 800 recipes from different cultures. Roden tell us that, for Ashkenazi Jews, "cakes and pastries were adopted from various countries – honey and ginger cakes and butter biscuits from Germany, cheesecakes from Poland and Russia, strudel from Hungary, yeast cakes and flourless nut cakes from Austria." She also mentions Iberian-inspired treats, like sponge cake and marzipan biscuits.
For old Sephardi communities, Roden explains, daily meals ended with fruit, a compote, or a mix of dried fruits and nuts. Other desserts, she says, were reserved for special occasions and were typically light and refreshing in hot climates. She offers a host of recipes for frozen desserts called granitas: melon granita, apricot granita, mango granita. What's a granita? Described as "somewhere between sorbet and a sno-cone," it's a water ice made from fruit, without milk or cream.
She also provides easy recipes for fresh fig compote, orange flan, and salade d'oranges. This last one, popular in North Africa, is simply orange slices sprinkled with orange-blossom water and cinnamon.
What surprised me was a chapter in Judy Bart Kancigor's book, Cooking Jewish: 532 Great Recipes from the Rabinowitz Family, that is all about pies.
She shares that the ability to bake pies, for her, initially seemed like "a magical gift bestowed from birth on some, but never to be attained by others." In order to write her family cookbook, though, she has now rolled and baked many, many pies, including these made from recipes contributed from "in-laws of in-laws," since her own family didn't include many pie-makers. Apple pie. Rhubarb pie. Lemon meringue pie. Key lime pie. Pecan pie. Pineapple cream cheese pie. Chocolate silk pie. Chocolate cream pie.
So what makes a dessert Jewish?
Maybe a mom or bubbie or aunt who made it for you, with love!
On the back jacket of her book, Claudia Roden explores the same question from an even broader standpoint: "Is there such a thing as Jewish food?" I love this quote: "Dishes are important because they are a link with the past, a celebration of roots, a symbol of continuity. They are that part of an immigrant culture which survives the longest..."
Want to read more? Search for Jewish desserts on Amazon.com and you'll find a variety of choices, including compilations such as:
But what about you? What are your favorite desserts? And do your recipes come from generations past?
Related Posts
Image
On Tu Bishvat we celebrated trees and a season of new growth. I've been doing lots of thinking about trees, as I frequently do, and the role they play in providing oxygen for the planet. At the Union of Reform Judaism, we provide oxygen to our communities by creating compassionate spaces for our participants to grow and thrive. We can respond to current and future challenges by fostering resilience that reflect our Jewish values.
Image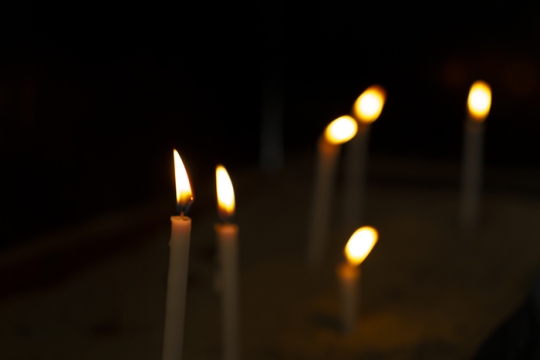 This is a prayer of healing for the hostages freed from Congregation Beth Israel, Colleyville, Texas, as well as the congregation and the community.
Image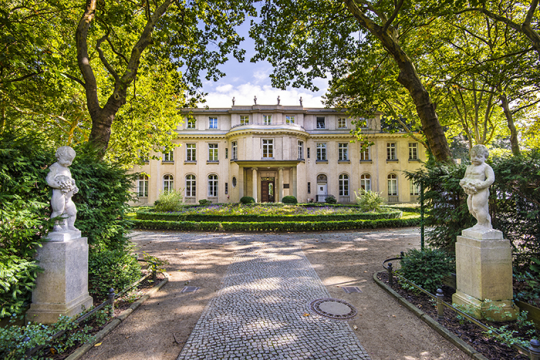 Eighty years ago on January 20, 1942, the infamous Wannsee Conference took place in a large lakeside three-story mansion in suburban Berlin. Fifteen Nazi German leaders attended the meeting that coordinated plans to "orderly execute" ---murder--- millions of Jews during World War II.