Jim Evans, in a recent column at EthicsDaily.com, wondered if religion really works in reference to faith-based social service agencies.
Evans' question is an important one. With experience putting ex-prisoners, former prostitutes, previous welfare recipients and others with broken sprits to work, we have concluded that more often than not, the first steps toward "rehabilitation" involve patience in helping build a person's confidence in himself or herself.
This is followed by building a support team around people so they can learn, practice and trust. We have found that once these steps are taken, people begin to return to their faith - and the results are long term.
Frankly, "when you ain't got nothin" - including hope or a reason to hope - it is hard to "keep the faith." However, in our agency we like to think we are teaching people "how to fish and catch fish." It often surprises even us that after a string of successful "fishing trips," faith returns. The result has been that we can document nearly $9 million of earned income from people who would have otherwise drained society.
In fact, the research backs up Evans' position. Faith-based prison programs are not working like everyone would like. Nor do faith-based welfare-to-work programs do any better than non-faith-based programs - except ours and others like ours. But it is not faith or lack of it exclusively in a program that makes it a success or failure. Successful programs exhibit at least one strong partnership between the faith-based organization and other community-based agencies or services.
To be sure, it takes a faith community to create a successful outreach ministry, but it takes the entire community - believers, different believers and non-believers alike, often working in partnerships on behalf of their congregation, agency or organization - to achieve success. This success most often is bonded in some form of collaboration with governmental or nonprofit organizations, universities, businesses or civic groups in long-lasting partnerships. Each partner focuses on different aspects of helping the "downtrodden fish."
When the community has "faith" in a faith-based organization and demonstrates it by partnering though volunteering, giving money, sharing space and coordinating efforts, ministering to rehabilitate people gets easier. In this context, the partnership is the super glue that makes faith work.
Evans is right about faith-based initiatives and government efforts not succeeding at making faith work, be it in prison ministry, welfare-to work programs, literacy projects, health education efforts or prevention programs. Before George W. Bush's Faith-Based Initiative, there were already numerous organic grassroots partnerships among community-based organizations and community congregations nationally - but not enough, and certainly plenty room for more.
In 1997, Mark Chaves of Duke University found that, nationally, half of the congregations in America's communities were in partnerships with community-based organizations. Sadly, 10 years later and with Bush's Faith-Based Initiative in full operation, Chaves found the numbers were the same.
Bush's initiative never increased partnerships in communities. The initiative never seriously focused on strengthening existing collaborative ventures. So developing and sustaining new ones obviously wasn't the focus of that faith-based policy.
In our local research, we found, like Chaves, that only half of the congregations were in partnerships with community organizations. We went a step further and asked agency leaders if the Faith-Based Initiative had any impact on developing and sustaining those partnerships. The finding: 75 of 76 said no.
Government policy during the Bush presidency neglected what we know is essential in teaching people to fish: Organizations must build off the strength in communities by creating and nurturing faith-based and non-faith-based partnerships.
Even as this is the case, according to the research at least, Washington and our statehouses still assume that strengthening faith-based services means giving money to this or that faith-based organization, with little attention or money going to teaching organizations how to build and sustain interorganizational partnerships.
They're ignoring a key to long-term success.
Odell Cleveland is president/CEO and co-founder of the Welfare Reform Liaison Project Inc. in Greensboro, N.C. Bob Wineburg is the Jefferson Pilot Excellence Professor of Social Work at the University of North Carolina Greensboro. They recently completed the book "Pracademics and Community Change: A True Story of Nonprofit Development and Social Entrepreneurship During Welfare Reform."
Learn more about them here.
Posted: Monday, January 24, 2011 6:16 am on
EthicsDaily.com
Related Posts
Image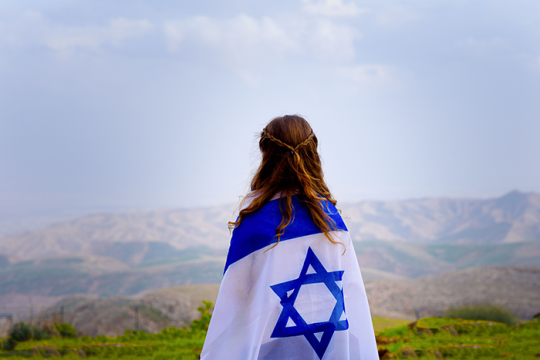 We stand with the people of Israel during these difficult and challenging days and pray for the safety and immediate release of all of the hostages. See our resources and actions you can take.
Image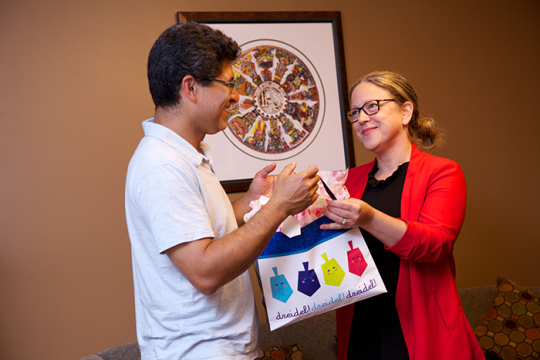 Hanukkah is one of my favorite holidays, partially because it gives me the opportunity to give gifts to my loved ones every night for eight nights! Gift giving with intentionality is one of my favorite ways to express affection while teaching my child about Jewish values and traditions.
Image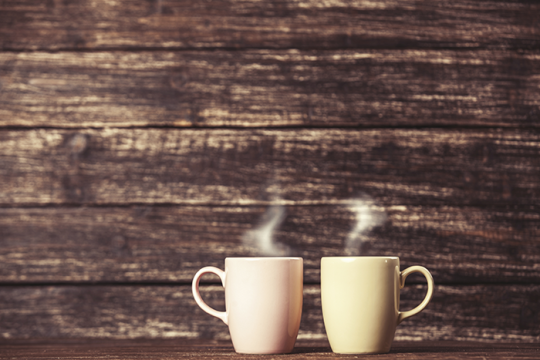 In the winter months, adding elements of simplicity, presence, and coziness can elevate the rituals and intentions of Shabbat. Here are a few tips for your most hygge/heimish Shabbat yet!