Image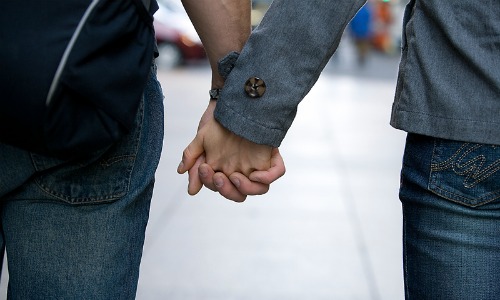 In the opening chapters of Exodus, we read about a Jewish man who failed to circumcise his son. Aside from incurring God's wrath by not having a brit milah, or ritual circumcision, he failed to uphold the oldest Jewish ritual of the Bible that had started with Abraham. The Jewish man was none other than Moses.

Moses failed in his responsibility as a father to circumcise his second son Eleazar. But his wife, Zipporah, a non-Israelite did. (Exodus 4:24-26)

We know little about the wife of Moses, Tzipporah. (How many Jews even knew her name?). She was the daughter of a Midianite priest named Jethro. And it seems that she, and not Moses, took on the brunt of the work of educating and raising their two sons, Gershom and Eleazar.

The Moses-Zipporah relationship is the Biblical prototype for many interfaith families in our community. Often, it is the support and commitment of the non-Jewish partner that enables our children of interfaith families to attend religious school, mark their bar or bat mitzvah, and maintain the rhythms of the Jewish home. Our community has been enriched by the countless individuals who, never having grown up Jewish, nonetheless have actively engaged in our community and, in their own way, help to ensure a vibrant future for our children and grandchildren.

Some in our community have followed the model of Ruth, and have chosen to formally become part of the Jewish people. Their journeys are powerful and can be an inspiration for all of us. Others have chosen the model of Zipporah, and have chosen to be gerei toshav - those who, for whatever reason, have chosen not to formally join the Jewish people but who are a part of our community, and we are strengthened because of them.

Sometimes we can learn as much from our silences as we can from the words we say. I believe our tradition holds us accountable not only for what we say, but also what we fail to say. May we celebrate everyone who makes up our community. May we be supportive of their choices and be helpful in any way we can. May we not take this blessing for granted and may we work together to welcome and embrace everyone in our community.
Related Posts
Image
Sam and Lauren Trohman, a Jewish couple, run NOSH Butters, a company specializing in nut butters. We spoke with them to learn more about their business venture and what their work means to them.
Image
I looked forward to the lights that adorn houses and streets in celebration of the holiday, not to mention watching Christmas specials on television and getting extra days off work to be with family. However, things changed last year when my family and I joined our friends to help them decorate their Christmas tree.
Image
It's a conversation I had had hundreds of times in my 44 years as a Jewish educator. However, this time was different: It was with my son.