Image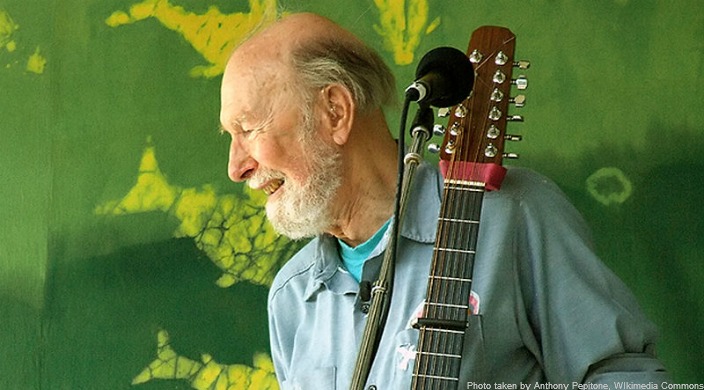 Pete Seeger was our country's greatest champion of authentic American folk music. He sang traditional ballads, songs of working people, protest songs, songs to save the Hudson River. He composed numerous songs that have become the standards of American folk music ("If I Had a Hammer," "Where Have All the Flowers Gone," "Turn Turn Turn"), and carried on the legacy of his friend Woody Guthrie. He saw music as a vehicle for social change, and as the fabric that ties communities together.
When our children were little, I borrowed a Pete Seeger record (yes, vinyl) from the library. It told the story of a giant named Abiyoyo. I can't describe how enchanting this entire album was, how incredibly entertaining one man with a banjo can be. It was an inspiration. You don't need anything but a good song, a strong voice, and a single acoustic instrument to bring listeners into an entire world of imagination.
What many may not remember is that Pete Seeger consistently performed songs in Hebrew, in concert, over the years. The Israeli kibbutz song "Tzena, Tzena" became a standard among American Jews because it was a hit for Seeger's band The Weavers, the only Israeli song ever to be a Top Ten hit in America. It was the B side of their single, "Goodnight, Irene." You can YouTube the song and hear The Weavers sing, in imperfect Hebrew, this great song, which represented for them the pioneering spirit of the kibbutz. Other Israeli songs followed: "Hineh Mah Tov," "Kum Bachur Atzel." Seeger recorded one of my favorite Yiddish songs, "Hey Zhankoye," about the Jewish autonomous region in the former Soviet Union.
Pete Seeger died this week, and America has lost a giant of music whose influence has been extraordinary. To understand just how deep that influence was, consider who showed up to perform for his 90th birthday concert at Madison Square Garden: Bruce Springsteen, Dave Matthews, John Mellencamp. In a small way, Seeger also gave a gift of dignity to Jews and our own folk heritage.
I want to pay tribute to the greatest folksinger of our generation at my congregation's services tonight, where worshipers will hear songs from Seeger's legacy interwoven with our prayers. These songs are, in their own way, prayers for a better world.
Rabbi Larry Milder is the rabbi of Congregation Beth Emek in Pleasanton, CA, and a popular Jewish songwriter.
Related Posts
Image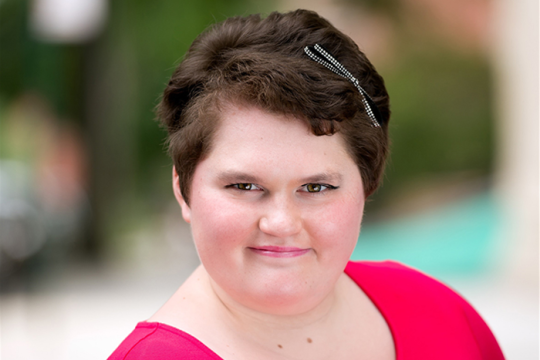 Twenty-year-old Shayna Goldberg is young adult songleader and performer with EPIC Players, a New York-based nonprofit theatre company that opens the stage to all types of artists and seeks to shine a light on neurodiverse talent. Shayna is part of the Adath Emanu-El community in Mount Laurel, N.J.
Image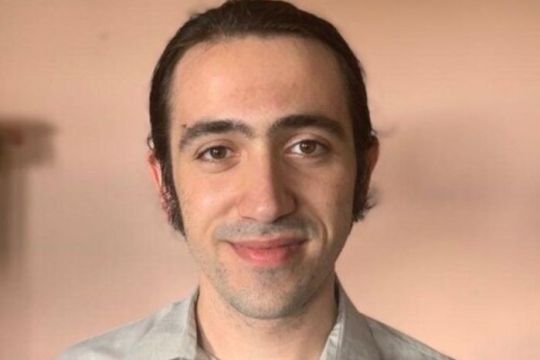 Growing up, Aaron Bendich would spend lots of time with his grandfather Max in the North Bronx, in a house "filled to the brim" with records, videotapes and CDs. Among Max's collection were recordings of Yiddish songs and other Jewish music.
Image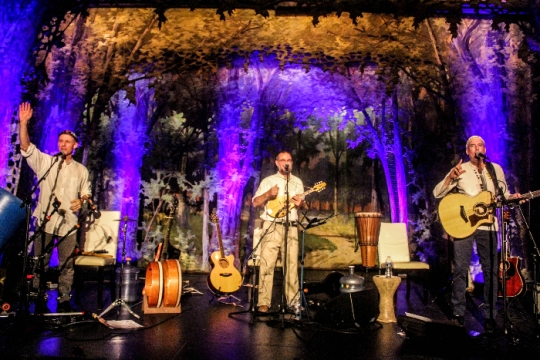 We chat with singer-songwriter, percussionist, and multi-instrumentalist Billy Jonas about Abraham Jam, a trio of internationally renowned musicians who have teamed up to create art strengthened by diversity.