Image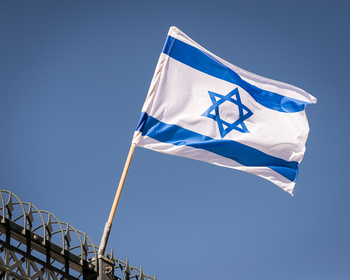 In the 20th century, three new holy days were inserted to the Jewish calendar based on the massively significant events of the Shoah and the Establishment of the State of Israel: Yom HaShoah v'Hagveurah, Yom HaZikaron, Yom HaAtzmaut. Yom HaShoah v'Hagveurah is the Memorial Day for the Shoah and the Resistance and was placed on the 27th Day of Nisan because that was the day on which the Warsaw Ghetto Uprising started (1943). Yom HaAtzmaut (Independence Day) is the 5th of Iyyar because Israel was declared a state on that day in 1948, when the British Mandate ended. Yom HaZikaron (Memorial Day for Fallen Soldiers and Victims of Terror) precedes Yom HaAtzmaut because how can we celebrate Israel's independence without first stopping to remember those who have fought for – or suffered as a result of – the existence of this land?
And so the country stops on Yom HaZikaron. We stopped at 8pm last night for a minute while a siren sounded across the country. We stood in an outdoor theater with roughly 4,000 people, who stood motionless and emotion-filled. The service was filled with readings and stories of people who died in terror acts as well as in battles in Israel's wars. There was music, psalms, and prayers. There were little blue and white lights. Everyone there knew why we were there. No one needed an explanation. There were observances all over the country. Everywhere everyone is touched. And the slogan of the group that organizes observances, marches, and prayers during these intense eight days, "Between Yom HaShoah and Yom HaAtzmaut, we are all Israelis." Just reading the quote brings tears to my eyes. The life of an American living in Israel has been compared to kissing someone through a sheet of glass. I can identify with that statement (and may in another post). But for now, this week, I feel very Israeli. I am weighed down by the complex history and uncertain future. I am filled with pride over the efforts of so many whom I will never have known but who worked to make this land available to me. I am so grateful that Israel exists, no matter how perfect or imperfect. I feel deeply connected with the stories, the land, the heroism, the need. I realize this land's future and mine have been inextricably connected since my DNA test proved that I was here 2,000/3,000 or so years ago. And I am here now, and every time I leave here – I leave a part of myself here. It is not that I don't find fulfillment and satisfaction elsewhere. Clearly I do. But my complete self is in this land of my people and ancestors.
As part of the commemoration on Yom HaZikaron at the Sultan's Pool, a rabbi gave a d'var torah. This week's Torah portion is Kedoshim (holiness) and he drew on the verse, "You shall keep my statutes and my judgments…and live by them…" We live by the mitzvot of Torah, he explained. We live holy lives based not on how well we perform those mitzvot but by how well we take care of other people. Our lives will be judged not on the length of our beard or how kosher our kitchen is but rather on what kind of positive impact we have made in other people's lives. We are to guard the commandments of Torah – and there is no greater commandment than "love your neighbor as yourself," which also appears in this week's Torah portion. Those who have fought for this land and died defending the population here have done so without ever knowing how many lives they have loved, touched, inspired, and saved.
May we each have the chance to leave this world a better place through the connections we make with our fellow human beings and all of God's creation. May Yom HaZikaron be a time to remember but also to celebrate life and to consider our responsibility to one another.
May those who have died in Israel's wars and fallen as victims of terror be bound up in the bond of eternal life and may we work to preserve their memory as a blessing.
Rabbi Mark Strauss-Cohn serves Temple Emanuel in Winston-Salem.
Originally posted at "If You Will It, It Is No Dream."
Related Posts
Image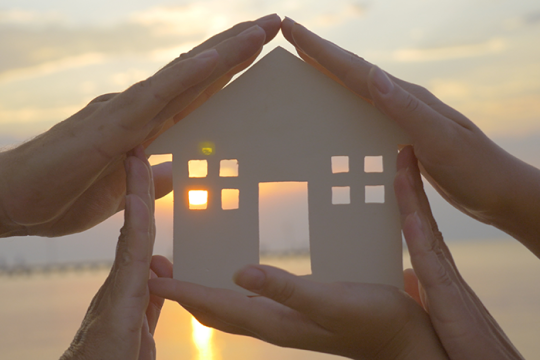 Some of the best stories from our tradition involve a question presented on one level that is answered on a completely different and surprising level.
Image
in the beginning Oneness breathed us into life we are unity
Image
When I became rabbi of Monmouth Reform Temple in Tinton Falls, NJ, I quickly discovered that some people in our community thought we were a church. Mail was addressed to "Monmouth Reformed Temple," and letters were addressed "Dear Pastor."