Image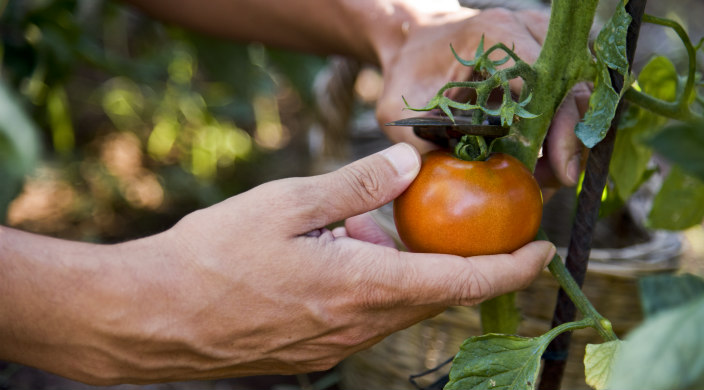 As the Torah begins to recount the long-ago slavery of our people in Egypt, my mind and my heart turn to tomato farmworkers in Immokalee, Florida.
Recently, I visited Immokalee for three days through a program sponsored by T'ruah: The Rabbinic Call for Human Rights that was led by Rabbi Rachel Kahn-Troster.
Ninety percent of all tomatoes that are eaten fresh in the eastern United States are grown in Immokalee. It is one of Florida's poorest cities and life for its farm laborers is mired in poverty – even after hours of back-breaking work in the vast tomato fields day after day.
Until not too long ago, the sorry history of farm work in southwest Florida included rampant sexual abuse, pitiful working conditions, and sub-poverty wages. Episodes of forced labor in which workers were locked overnight in windowless trucks or housed behind barbed-wire fences patrolled by armed guards were not uncommon. In the fields, workers were regularly denied access to shade, water, and breaks; in some cases, they were beaten.
Complaints against these abuses met with summary dismissal.
In the early 1990s, workers began organizing, determined to change conditions in the fields and better their own lives. They founded the Coalition of Immokalee Workers (CIW) and initially attempted to work directly with farm owners to improve conditions. By 2001, having met with little success, they tried an innovative new strategy: holding the giant corporations at the top of the supply chain responsible for human rights abuses and low wages at the bottom.
The Campaign for Fair Food demanded that major food retailers pay a penny more per pound of tomatoes (paid directly to workers and aimed at increasing wages) and buy only from growers who had committed to stringent, legally binding human rights monitoring in the fields. This model, called the Fair Food Program, today includes 14 major retailers, and since 2010, more than 90 percent of Florida's tomato farms. The Fair Food Program insists that workers' human dignity cannot be upheld through voluntary corporate standards. Instead, farmworkers educate each other about their rights – on company property and company time – so all workers know their rights and can address violations without fear of reprisal.
One of the highlights of my three days in Immokalee was visiting the tomato fields of Sunripe Certified Brands. There, in a lovely auditorium designed for worker education, we met Lupe Gonzalo, a senior staff member and leader of the (CIW) and Jessica Castillo, Sunripe's human resources director. Jessica told us:
"When as a child, I saw my mother get up in the middle of the night to go out into the fields and be subject to all of the abuses . . . I never imagined that today I would be here paid by the company to provide mandatory education for workers on their basic rights. I am proud that workers seek out our company as a place to work and know that if they ever have a grievance it will be heard with sympathy and dealt with appropriately."
Today, most major fast food chains and several grocery stores – Trader Joe's, Whole Foods, and Walmart – are part of the Fair Food Program, guaranteeing the human rights of the people who pick the food we eat every day.
Unfortunately, Publix, the largest grocery chain in southwest Florida and Wendy's, the fast-food chain, have so far refused to join the initiative. Nonetheless, the members of the CIW maintain optimism, evident in Lupe Gonzalo's reference to Wendy's as "a future partner" in advancing justice in the fields.
On the second day in Immokalee, I joined other clergy and CIW workers at a demonstration outside a Wendy's in Naples to encourage the company to join the Fair Food Program. A scant half-hour drive from the tomato fields, Naples is socioeconomically a million miles away, so I was encouraged that among the thousands of cars that passed through the busy intersection, many drivers honked in support of us and the Fair Food Program.
Jewish tradition includes numerous teachings that relate to the issues faced by CIW workers. In Deuteronomy 22:3, we learn that in the face of injustice, there is no such thing as an innocent bystander. Leviticus 19:13 tell us, "You shall not defraud your neighbor. You shall not commit robbery. The wages of a laborer shall not remain with you until morning." Likewise, three verses later, we read, "Do not deal basely with members of your people. Do not profit by the blood of your neighbor" (Leviticus 19:16).
I value these teachings and I take them seriously. If you do as well, I encourage you to communicate with the store managers in your local Wendy's and Publix about the Fair Food Program, stressing that a penny per pound is a small price to pay for basic human dignity.
Helping our fellow human beings in need, tzedakah, is not simply a matter of charity, but of responsibility, righteousness, and justice. For more information on the Reform Jewish community's economic justice work (including housing and homelessness, labor rights, pay equity, hunger, and living and minimum wage), please visit the Religious Action Center of Reform Judaism's Economic Justice page.
Related Posts
Image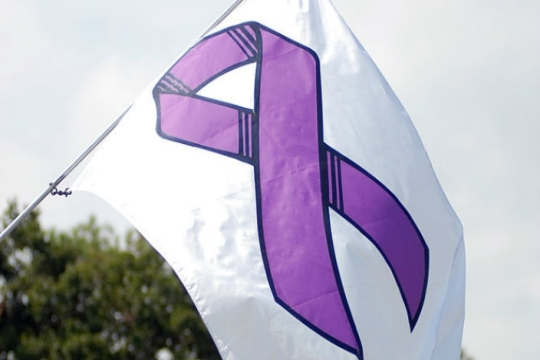 October is Domestic Violence Awareness Month (DVAM) in the U.S. This year, the National Network to End Domestic Violence (NNEDV) chose the theme of #Every1KnowsSome1 to highlight how common domestic violence is. Each of us may (or likely) knows someone, either in our Jewish community or our secular communities, who has been impacted by or is a survivor of domestic violence.
Image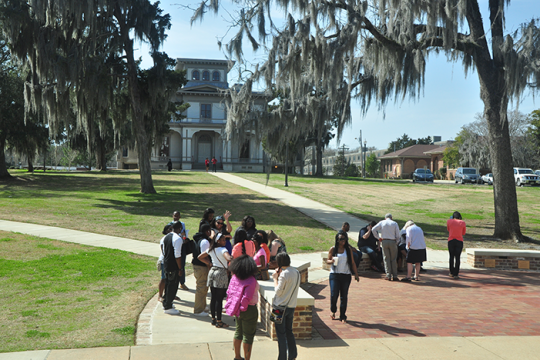 As a graduate of both Tougaloo College and Jackson State University, the recent bomb threats to Historically Black Colleges and Universities (HBCUs) are personal to me. Since January 2022, over a dozen HBCUs have received bomb threats; several of those threats were received on the first day of Black history month. The continuous attacks on institutions of higher learning; places of worship and individual attacks are a direct threat to our everyday existence.
Image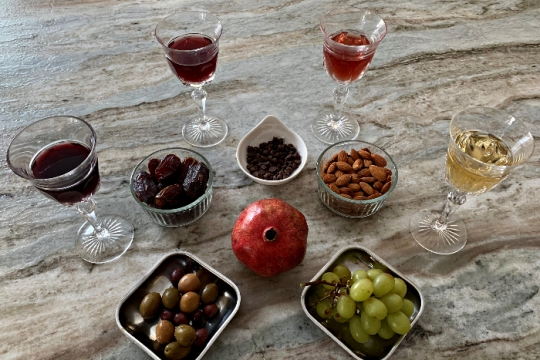 As I thought about what would be involved if we did our own Tu BiShvat seder, it seemed interesting and fun. Tasting lots of fruits? Marking a time to appreciate, mindfully and respectfully, trees and the earth? Drinking wines and grape juices? Yes, please.