Image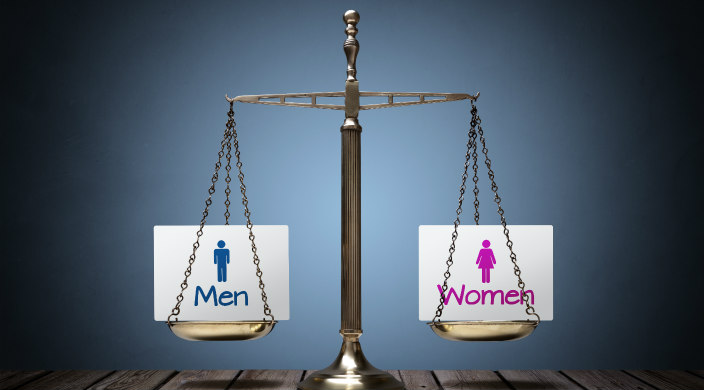 Nearly 40 years ago, I stood on the bimah as a bat mitzvah, the first young woman in my family to celebrate my Jewish coming of age. Its significance was totally lost on me, however. Having been raised to believe that both boys and girls could pretty much do anything they wanted, what was the big deal, I wondered.
Although Sally Priesand had been ordained in 1972, five years before my bat mitzvah, I had never seen a female rabbi, but it never crossed my mind that they were rare. After all, my congregation only had one rabbi, and he happened to be male. So what?
I had read every biography of Elizabeth Blackwell, the first women doctor, I could find, and knew quite a bit about suffragettes too, but these things were in the past. Even so, I knew that girls and women were not always able to do all the things they may have wanted to do.
Like many young women of that era (and this one), I had no idea how long it actually took for things to change, and I never imagined we'd be fighting for the same things today – 40 years later – that we were fighting for back then. To the extent that I knew what they were at 13, I thought Roe vs. Wade and Griswold vs. Connecticut were the law of the land, and that a women's right to choose when and whether to have children was settled. Little did I think that all these years later, we would still be battling for the right to safe and legal abortion, and for safe, effective, and readily available contraception. Signed into law by President Kennedy in 1963, the Equal Pay Act is older than I am, but even today, we still don't have pay equity; women make 79 cents for every dollar earned by men.
As a bat mitzvah, I knew that women had not yet done everything, and, in fact, we have come a long way since. In the intervening years, women have gone into space, acquired seats on the Supreme Court, and now fill combat roles in the military. Nonetheless, we remain woefully underrepresented in the corporate world and in elected offices at all levels of government. Although I loved science, I had no idea that four decades later, it would still be a challenge to get more females into such fields as science, technology, engineering and math (STEM).
On this date in 1920, the 19th Amendment to the U.S. Constitution, guaranteeing women the right to vote, formally was adopted. Since 1971, August 26th has been observed as Women's Equality Day. Yes, we women have, in the words of the old cigarette commercial, "come a long way, baby," but we have a long way yet to go. In countless places around the globe, women still are treated as second-class citizens – or worse.
In my work with Women of Reform Judaism and as a member of the Reform community's Commission on Social Action, I work not only to advance the rights of women and everyone else, but also to prevent backsliding. We have come a long way, but we cannot rest on our laurels or be complacent. We still must fight every day for social justice, including but not limited to, issues around women's equality. And so we lobby, we file amicus briefs with the Supreme Court, we educate others, and we march.
We will continue to advocate for women's equality until all women are free – free from violence and fear, free to control their destinies and their bodies, free to get an education, free to marry the one they love, and free to support themselves and their families in the fields they choose because they earn not only an equal wage but also a living wage. Only when women's equality truly is a reality – not merely a "day" or a slogan – will today's bat mitzvah girls be able to look back and understand just how much better our world has become. Through our work, may that day come swiftly and in our time.
Related Posts
Image
These are Torah portion haikus.
Image
These Haikus focus on weekly Torah portions.
Image
These Haikus focus on weekly Torah portions.