Image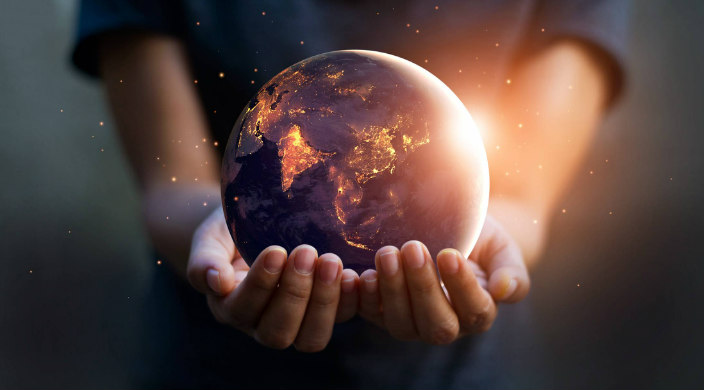 Editor's note: The text that follows was presented before a live audience at the 2019 Union for Reform Judaism Biennial.
Only a few short years after the founding of the United States of America, George Washington expressed in an exchange of letters with the Hebrew Congregation of Newport, R.I., the oldest synagogue in the United States, the following historic sentiment:
"For happily the Government of the United States gives to bigotry no sanction, to persecution no assistance, requires only that they who live under its protection should demean themselves as good citizens, in giving it on all occasions their effectual support. May the children of the Stock of Abraham, who dwell in this land, continue to merit and enjoy the good will of the other Inhabitants; while everyone shall sit in safety under their own vine and fig-tree, and there shall be none to make them afraid."
Jews in the United States, like all those who came here from foreign lands, were not blind to the injustices that existed – the inhumanity of slavery, the abysmal treatment of native peoples, and injustice of denying women's suffrage -- but we also understood the promise and possibility of American democracy.
That is why 55 years ago, in the conference room of our Religious Action Center of Reform Judaism in Washington, D.C., the luminaries of the civil rights movement drafted their contribution to the Voting Rights act of 1965, the legislative codification of the most sacred act of a democratic society; the right to vote! It was during that same time that Andrew Goodman, James Chaney and Michael Schwerner – two young white Jews, and one young black Christian – gave their lives during Freedom Summer, murdered by the Klan as they tried to register black voters.
For all of us in the Reform Jewish Movement, democracy and voting rights are as sacred as they are personal.
For the last two election cycles, with the leadership and support of the Religious Action Center, Reform Jewish congregations, and Reform Jewish youth leaders have been actively engaged in nonpartisan civic engagement work. From voter registration to candidate forums and ballot initiatives, Reform congregants have brought their deepest concerns and enduring Jewish values to bear in elections, challenging our nation to fulfill its democratic promise.
Our 2018 Civic Engagement Campaign had enormous impact. Reform congregations in Florida helped pass Amendment 4, a ballot initiative that restored the right to vote for 1.4 million formerly incarcerated individuals. 
In total, our Reform Movement mobilized for 158,000 voter engagements. We worked on historic state ballot initiatives that reduce gun violence, protect trans people, fund schools and housing, and more; we built relationships with candidates, registered voters, and our young people made history: They joined peers across the country and more than doubled the rate of college students voting and generated a 79 percent increase in overall voting by 18- to 29-year-olds.
There is no doubt how much the 2020 election matters to people across our Movement today, and in the generations yet to come.
As I consider the importance of our democracy, I think of my Grandma Fannie. She came to this country by herself when she was only 16 years old. A dreamer. A refugee. A stranger in a strange land who didn't speak English and had no money.
She had the courage to make the journey after she saw the rabbi of her town in Russia dragged to his death, his beard tied to a horse. When she came to America, thank God – the light of the Statue of Liberty was lit and welcomed her to this country.
Here she found the promise of a country that gives "to bigotry no sanction, to persecution no assistance"
And as I consider the importance of our democracy, I remember my visit to Pittsburgh, to the Tree of Life Synagogue just hours after the tragic massacre, the worst incident of violence against Jews in American history. Thousands of us gathered in Soldiers and Sailors Hall; standing-room-only with countless others outside the venue watching on flat-screen TVs.
A Muslim leader committed to raise the money for the families of the victims and offered that his community would stand vigil outside synagogues to keep us safe; he was followed by a prominent Black pastor who said three things: First, let us remember that this was antisemitism, an attack on Jews – and an attack on Jews is an attack on all of us.
Second, he reminded us that three days before two black people were shot at a Krogers supermarket because the black church the shooter tried to enter was locked, because of the murder of nine Blacks folks at Mother Emanuel Church in Charleston three years before.
And finally, he said this synagogue was targeted because they were a HIAS congregation, seeking to welcome refugees, migrants and strangers.
Spontaneously at that moment, thousands of people all around me started to chant: Vote! Vote! Vote!
I understood then the lesson that my refugee grandmother's journey taught me: Our security comes in our solidarity. Our safety comes through our democracy.
This election will determine the future for DREAMers, immigrants and refugees. This election will impact the lives of women, LGBTQ folks, and people of color. This election could declare our commitment to saving our planet, lifting people out of poverty, ending the plague of gun violence.
This election could bring on a time as the prophet envisioned that all who dwell here will "merit and enjoy the good will of the other Inhabitants; while everyone shall sit in safety under their own vine and fig tree, and there shall be none to make them afraid."
So, what will you do at such a time as this? What will you do to support the countless souls' whose future is at stake?
Will you join us? Right now, you can sign up to receive our 2020 civic engagement toolkit and together we'll ensure the coming year is one of building a more just and compassionate world.
Related Posts
Image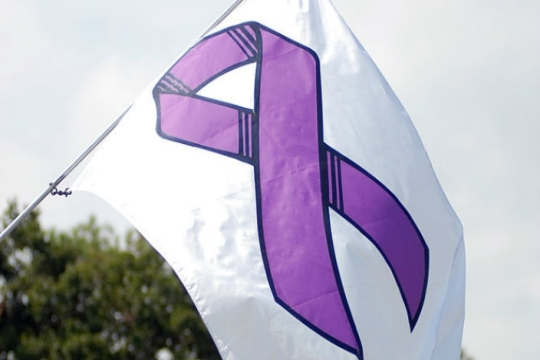 October is Domestic Violence Awareness Month (DVAM) in the U.S. This year, the National Network to End Domestic Violence (NNEDV) chose the theme of #Every1KnowsSome1 to highlight how common domestic violence is. Each of us may (or likely) knows someone, either in our Jewish community or our secular communities, who has been impacted by or is a survivor of domestic violence.
Image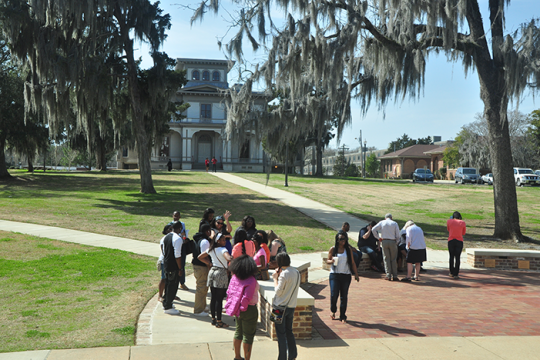 As a graduate of both Tougaloo College and Jackson State University, the recent bomb threats to Historically Black Colleges and Universities (HBCUs) are personal to me. Since January 2022, over a dozen HBCUs have received bomb threats; several of those threats were received on the first day of Black history month. The continuous attacks on institutions of higher learning; places of worship and individual attacks are a direct threat to our everyday existence.
Image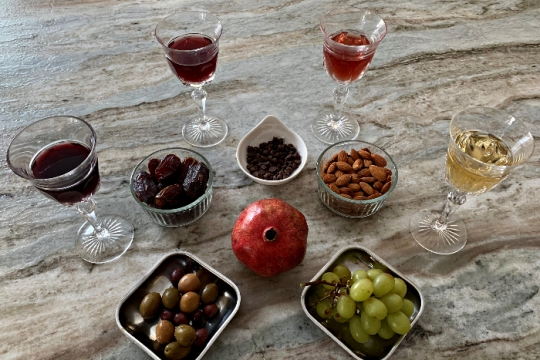 As I thought about what would be involved if we did our own Tu BiShvat seder, it seemed interesting and fun. Tasting lots of fruits? Marking a time to appreciate, mindfully and respectfully, trees and the earth? Drinking wines and grape juices? Yes, please.