Image
The author, Brianna Pecsok (left), and Renee Hobbs, Founding Director and Professor at the University of Rhode Island Harrington School of Communication and Media, look through the propaganda exhibit at the U.S. Holocaust Memorial Museum. Photo credit: Miriam Lomaskin/U.S. Holocaust Memorial Museum.
In the midst of my summer in Washington D.C. participating in the Machon Kaplan program, I spent two and a half days at the United States Holocaust Memorial Museum participating in its "What You Do Matters" Student Leadership Summit. The tagline of the event was "how to create environments where hate cannot flourish," and the focus of the programming was to understand propaganda and hate speech while promoting civic engagement to combat both. The theme was tailored around the museum's current exhibition- State of Deception: The Power of Nazi Propaganda. The summit drew students from five countries and 26 states, representing a diverse spectrum of ideas. As an intern at Americans for Peace Now, an organization that works to resolve the Israeli-Palestinian conflict, I see the importance of overcoming hatred, especially on this issue. I saw the What You Do Matters Summit as an opportunity to pursue a deeper knowledge in this area. I was expecting to leave the summit with a better idea of how to create communities where, as the tagline reads, hate cannot flourish. I was expecting to delve into the history of the Holocaust and learn about ways we can individually overcome indifference and hate. However, the summit provided much more than that. I walked away with a plethora of new ideas, exposure to personal stories and the encouragement to turn a vision into reality.
The main speakers were Bob Behr, a Holocaust survivor and museum volunteer; Eboo Patel, the founder of Interfaith Youth Core; Carl Wilkens, the only American who stayed to help during the Rwandan genocide in 1994 and the founder of non-profit organization World Outside My Shoes; and Louis Jacobs, PolitiFact Senior Writer. The final session of the summit was a panel of student leaders sharing their experiences combating hate on their campuses. Hudson Taylor, a 2010 University of Maryland graduate, spoke about his success in establishing Athlete Ally, a non-profit organization whose mission is to encourage acceptance of LGBT athletes in the sports community. Mary Giardina, a student at The Ohio State University and 2011 participant in the summit, spoke about how she used skills she learned at the summit last year to organize Holocaust Awareness Week as an intern at OSU Hillel; for the weeklong program, she brought in Deborah Lipstadt, a leading expert on the issue, to speak about combating Holocaust denial. Evan Heller, a freshman at the University of Massachusetts-Amherst, spoke about his experience with the R-word campaign, which works to eliminate the use of the word "retarded" to describe individuals with disabilities. What I found truly inspiring was the idea that although we were brought together by the United States Holocaust Memorial Museum, a place that recalls such a dark, divisive time in world history, we came together as students and what we represented was the opposite of this darkness: a tolerant community that flourishes on diversity and celebrates pluralism. Eboo Patel further inspired us to take advantage of this environment by describing his "envy" of us: envy because we are the ones that have the power on our college campuses to generate quick change, which will bring forth a new generation of ideas. What I learned from the summit, both through the speakers and learning from my peers, is that change is possible, and that the next generation of leaders can make a positive change. This is relevant to the Middle East as much as anywhere else. While political leadership will be key in drafting peace treaties, grassroots organizations and activists will be the catalysts for action. It is the relentless work of organizations such as Americans for Peace Now that paves the way for the next generation of leaders to make the vision of a two-state solution possible.
I am in my fourth week of interning at Americans for Peace Now and participating in the Machon Kaplan program. With my experiences this past weekend and my summer in the capital, I am excited to bring back the energy to my campus, advocating for peace, democracy and tolerance in Israel.
Brianna Pecsok is a participant in the Machon Kaplan Summer Social Action Internship Program. She is interning at Americans for Peace Now. 
Related Posts
Image
Two films from acclaimed Jewish filmmakers have debuted during award season this year, each taking semi-autobiographical looks at troubled childhoods. Each picture delivers award-worthy performances from many well-known actors, including Anthony Hopkins and Michelle Williams as sure bets to score Oscar nominations.
Image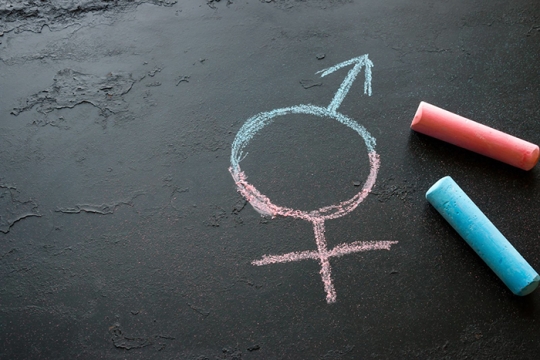 The Union for Reform Judaism, Jewish Grandparents Network, and Keshet are collaborating on a series of conversations to support grandparents and other loving adults who are interested in providing affirming spaces for gender expansive, non-binary, and transgender young people. These sessions provide grandparents with foundational knowledge, shared language, and inclusive practices.
Image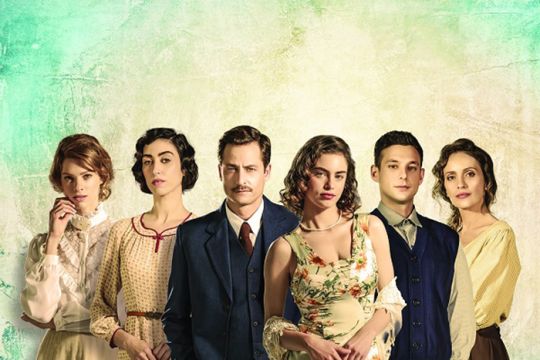 American audiences may be unaware of the remarkable new series, The Beauty Queen of Jerusalem, which debuted on Netflix earlier this year. This award-winning TV show follows in the footsteps of other acclaimed Israeli exports like Shtisel and Fauda.