Image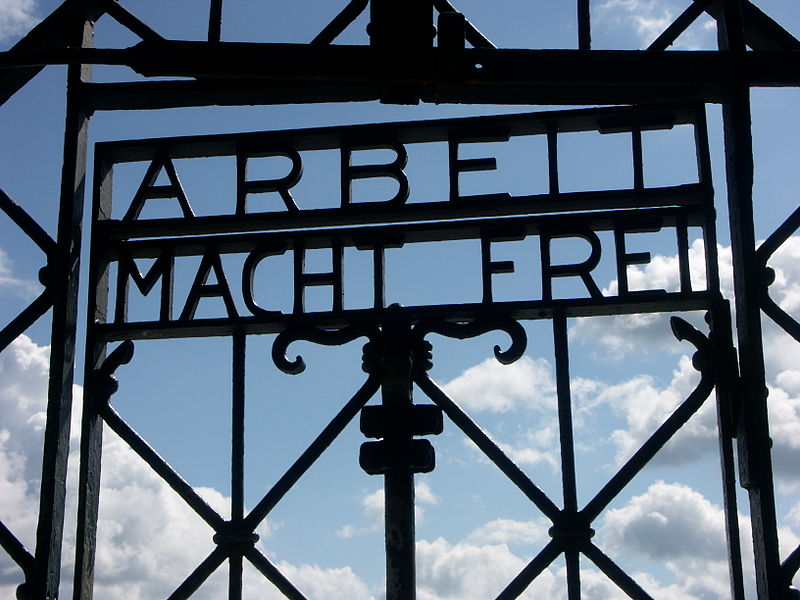 When I was an undergraduate, I spent a semester abroad in Germany. I was there, of course, to learn German: that was the express purpose of the trip. But I also had felt a need to go there to find out whether Germans were a different kind of people. I wanted to see if there was some kind of obvious reason for the Holocaust.
And what I found was that Germans are not particularly different. The German university students I met were much like the students I met in the U.S. Maybe they were a little more focused, on the account of the fact that they were older. The German university system is organized a bit differently than ours. But otherwise, they were thoroughly normal. You might even say: depressingly so.
The Holocaust would be easier to fathom if the Germans appeared to be a different kind of human, wholly unlike us.
While I was living there, I hung out with a group of students from a diverse list of nations: some Americans, a Spaniard, some Brits, and a German. One night we'd had dinner together and were hanging out in the dorm kitchen telling jokes in English. And so one of the students made a tasteless ethnic joke, the kind of joke that starts: "A Jew, a Frenchman, and an Arab…"
So he told the joke and almost everyone laughed — or at least groaned — except for Bernd, the German man in our group. He was very quiet, and very still. Thinking that Bernd did not understand the joke – for humor is indeed difficult to translate – the joke-teller proceeded to tell the joke again. This time, Bernd slammed his fist down on the table: "I understood it the first time."
We were stunned: where was his anger coming from?
He calmed himself and explained: "In Germany, we have a saying. Asylanten, as you know, are asylum-seekers, refugees. Ausländer are foreigners. And a Witz is a joke. So this is the saying: Asylantenwitz… Ausländerwitz… Auschwitz."
I learned something that day.
Words matter. The names we use when we talk about each other matter. Our jokes matter. We should be careful not to hurt one another, and careful to avoid marginalizing each other.
There is, as you know, a backlash in this country to the whole concept of "political correctness." It has become popular to express disdain for those who would ask that we modify our language. Political correctness is perceived as a form of whiny victimhood.
But I disagree. To the contrary: I think, for example, that the Washington Redskins should change their name, in deference to the repeated requests by Native American groups, because "Redskin" is not meant as a compliment.
I object to the Redskin name for the same reason I object to the misuse of Holocaust imagery. I object to the Redskin name for the same reason I object to ethnic jokes.
Atrocities happen in places where it is acceptable to marginalize the other. If you can joke about a group as being stupid, foolish, or undeserving, they will be treated as such. Yes, there is a major difference between naming your sports team after an ethnic slur and committing atrocities on the basis of that slur. But, as the German example shows, it's nonetheless entirely too close for comfort.
In other words, when it comes to hurting others, I really don't have much of a sense of humor. We can and should do better.
In the days before Yom HaShoah, I delivered this reflection at the Days of Remembrance program in the Feinberg Library at SUNY Plattsburgh:
We approach the enormity of the Holocaust with a sense of rupture. We have this sense of rupture because the Holocaust alters our view of what can possibly happen.

Even a nation as cultured as Germany can descend into brutality, and even a people as acculturated as the German Jews can be targeted for genocide.

In confronting the Holocaust, then, we find that we have to let go of the sense that culture will serve as a brake against the worst in human nature.

Speaking from the Jewish perspective, I can tell you this: the Holocaust has forced us to reconsider our theology and worldview. What is and is not preventable? What can and cannot happen? What might we reasonably expect from God?

On the other hand, I also can tell you this: the Holocaust is not the first time that we have had to reconsider our God-concept in the face of tragedy. The destruction of the Second Temple, for example, created a similar difficulty of how to relate to God in the absence of the Temple cult.

In that context, the question was not merely the ritual problem but also a theological problem: won't the world come apart if the sacrifices are not offered on time and in the right manner?

And the answer is no. The world won't come apart if we don't offer the sacrifices on time and in the right manner. The world shrugs and continues, even after tragedy, and the sun dawns again.

Yet we simply cannot abandon the project. We cannot leave the past in a clean break without finding points of continuity. We are still very much a part and product of our world. We must mourn and we must build again.

So, in the wake of the Holocaust, that means that we live with the awareness that our narrow range of experience does not predict the full range of what is possible. Humans are infinitely clever.

In the negative sense, that awareness means that we must acknowledge that the world can slip into unimaginable brutality in the course of a generation. Let me say that again: the world can slip into unimaginable brutality in the course of a generation.

In the positive sense, however, the reverse is also true.

What is needed, therefore, is a cautious but tenacious idealism: we should not let what 'is' eclipse the view of what 'ought' to be.

Blessed is the Lord, our God, who gives us the power to transcend ourselves.
Rabbi Kari Tuling is the rabbi of Temple Beth Israel, in Plattsburgh, NY. This was originally published on her blog, Godtalk: Judaism as a Theological Adventure.
Related Posts
Image
Imagine that you travel back in time to 1934 – when Europe had no inkling of the catastrophic events lying ahead that would transform that continent forever. What would you photograph to capture the authentic essence of human experience at that liminal moment in history?
Image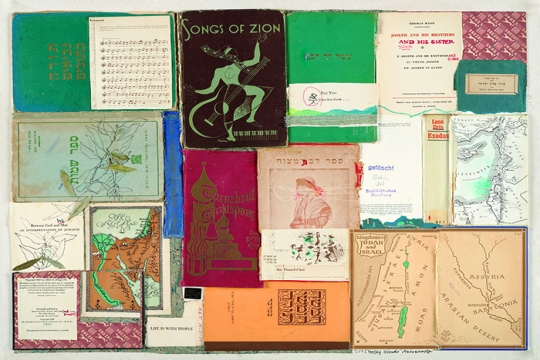 On June 3, 1972, Rabbi Sally Priesand was ordained by Hebrew Union College-Jewish Institute of Religion as the first woman rabbi in North America. To celebrate this milestone in Jewish and American history, HUC's Dr. Bernard Heller Museum in New York partnered with The Braid's Story Archive of Women Rabbis in Los Angeles to create the exhibition "Holy Sparks," presenting 24 ground-breaking women rabbis who were "firsts" in their time.
Image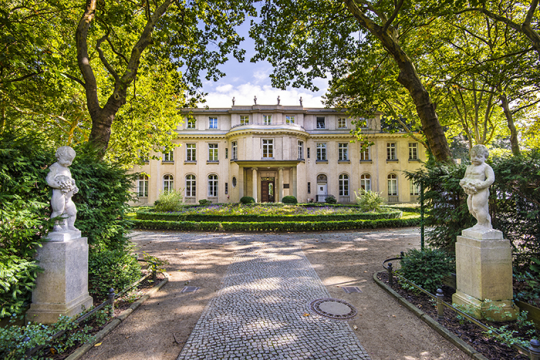 Eighty years ago on January 20, 1942, the infamous Wannsee Conference took place in a large lakeside three-story mansion in suburban Berlin. Fifteen Nazi German leaders attended the meeting that coordinated plans to "orderly execute" ---murder--- millions of Jews during World War II.