Image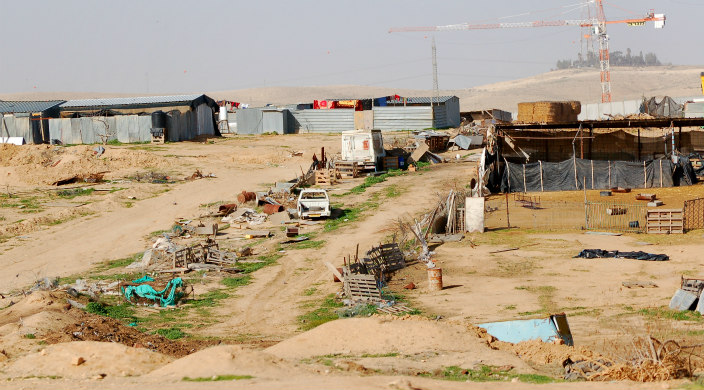 Sukkot ended last week and I was not displeased.
As an "avid indoorsman," a term coined by Ben Fountain in his new book, Beautiful Country Burn Again: Democracy, Rebellion, and Revolution, Sukkot is my least favorite Jewish holiday. While one can imagine a beautiful sprawling sukkah filled with family, delicious food, and warm songs, their imagination would be in Scarsdale. In New York City, the celebration usually involves little comfort or room to maneuver, which is especially unfortunate when mosquitos on their last legs of seasonal life descend in a scene reminiscent of Alfred Hitchcock's The Birds.
Perhaps that's an exaggeration, but to me Sukkot has long signified a state of human precariousness. One brief period of intense rain is enough to derail plans weeks and months in the making. It's an experience that recalls a time before brick walls and ceilings inoculated us from the ravages of nature. Yet, the structure retains a sense of home. In the specific case of my family's sukkah, one of its four walls is the window of our dining room. That the sukkah is a less stable extension of the home is never lost.
For some, however, a state of instability is their full-time reality. Residents of Khan al-Ahmar, a small Bedouin village in the West Bank situated between Jerusalem and Ma'ale Adumim, have for the last year lived with the prospect of homelessness hanging over their heads. The impending disaster there is not a natural one, but a wholly manufactured and avoidable one: the Israeli government wants to demolish the village, likely to make way for future projects attached to the nearby Ma'ale Adumim settlement. Although Israel's High Court has allowed the government to proceed, the village and its supporters maintain that eviction is illegal.
The last year has been a grim one for those concerned about the relationship between progressive Jews in the United States and in Israel. Going through the list of defeats and disappointments here will only add tedium to the distressing situation. Oftentimes, this has led to despair and disconnection. As my friend Chelsea Feuchs wrote shortly before Yom Kippur, "Rather than sit in discomfort and engage in advocacy efforts, it has been easier for some to preserve a more pleasant image of Israel from earlier years or refrain from the fight."
If enduring my least favorite holiday has taught me anything, however, it's that it is wrong to avoid discomfort by retreating inside the confines of home and refusing to see my human family. The beauty they exude, the wisdom they offer, and the ordeals they face are too important. Ignoring injustice is precisely the wrong way to start off the New Year – or any month, week or day, for that matter.
Thankfully, Rabbis Rick Jacobs, Josh Weinberg, and David Ellenson, as well as other progressive Jewish leaders, recognize the importance of North American Jewry's voice at a time like this. In a letter to Prime Minister Benjamin Netanyahu on Monday, they warned that by going through with the demolition plans, the government was "hindering the path to peace and justice," making an unnecessary contribution to the legacy of conflict.
As North American Jews, we don't receive a vote in Israel's elections and should not expect one. But by the same principle, the Knesset has no monopoly over the Zionist project, which belongs to all Jews who choose to associate themselves with its ambitions. For the last 40 years, ARZA: The Association of Reform Zionists of America has been a home for Reform Jews who proudly wore this label. As a new era of the Reform Movement's continuing relationship with Israel begins, I am heartened to see its leaders remain committed to not only supporting Israel, but also holding the government accountable to Jewish values of hospitality and social justice.
Related Posts
Image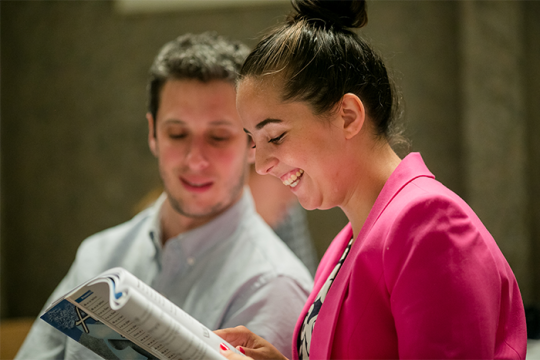 Lifelong learning, however, can be easier said than done. For many, as they enter adulthood, with its competing demands and obligations, setting aside time for learning – and especially for Jewish learning – can be challenging indeed.
Image
At 10, Jeff Erlanger appeared on "Mister Rogers' Neighborhood" in his wheelchair. I recently asked Jeff's parents about how they raised such a competent and loving son.
Image
When I became rabbi of Monmouth Reform Temple in Tinton Falls, NJ, I quickly discovered that some people in our community thought we were a church. Mail was addressed to "Monmouth Reformed Temple," and letters were addressed "Dear Pastor."